U.S. Military Successfully Tests Missile Defense System Which Could Shoot Down North Korean Nukes
The U.S. military has conducted a successful test of a missile defense system, which could significantly improve the country's ability to shoot down a nuclear-armed missile fired by an enemy state.
On October 26, staff from the Missile Defense Agency and the Navy fired an SM-3 Block IIA missile from the USS John Finn in the Pacific, successfully intercepting a medium-range ballistic missile target launched from a facility at Kauai, Hawaii, according to an MDA statement.
The SM-3 Block IIA is being developed by Raytheon Company in collaboration with Japan's Mitsubishi Heavy Industries, forming part of the AEGIS Ballistic Missile Defense System. AEGIS is the naval component of the U.S. Ballistic Missile Defense System, which is managed by the MDA and the Navy.
The test was the second successful intercept in a row for the SM-3, giving the MDA confidence that design flaws, which had previously caused intercept failures, had now been resolved, Reuters reported, citing officials speaking on condition of anonymity. The officials added that the latest test brings the system closer to production.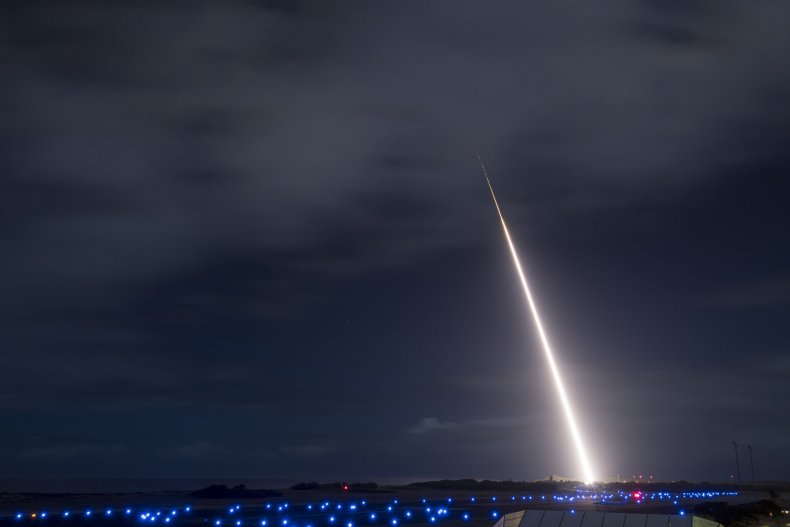 In the MDA statement, Director Lieutenant General Sam Greaves praised the results of the latest test.
"This was a superb accomplishment and key milestone for the SM-3 Block IIA return to flight," he said. "My congratulations to the entire team, including our sailors, industry partners and allies who helped achieve this milestone."
Reuters reported that the latest successful test meant the missile system could eventually be deployed in Poland, according to Riki Ellison, chairman of the Missile Defense Advocacy Alliance—a nonprofit advocating for the testing and development of missile defense systems.
The deployment of the system in Poland would form part of a wider U.S. defense network intended to deter attacks by Iran, although Russia has said it would react sharply to any American ships carrying AEGIS equipment found near its shores.
In 2012, Russian Prime Minister Dmitry Rogozin said that the system was "fueling a new arms race" and is constructed "on ridiculous fabricated pretexts" of protecting against nonexistent threats from so-called rogue states.