Top U.S. Officer Tells ISIS to 'Surrender' or Be Shot, Bombed and Beaten to Death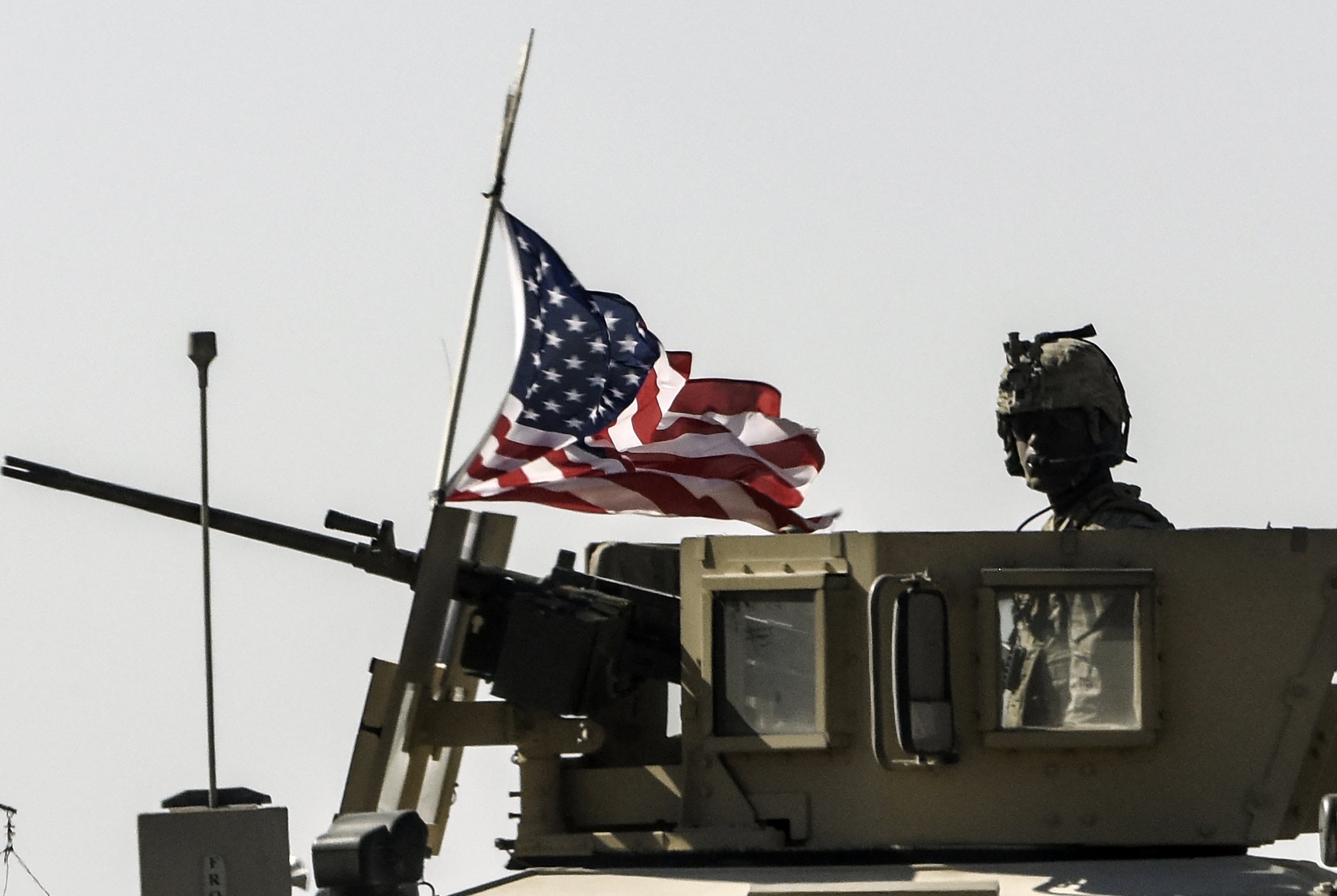 The U.S. military's highest-ranking enlisted officer has given the Islamic State militant group an ultimatum on social media, threatening to not only bomb but bludgeon the jihadis to death if they didn't give up.
Army Command Sargeant Major John Troxell, who served as third senior enlisted advisor to the military's joint chiefs of staff, shared the warning on Facebook and Twitter, where it was accompanied by the hashtags #DefeatDaesh, referring to the Arabic-language acronym for ISIS and #ISIS_SurrenderOrDie, the only two choices he said the U.S. military would give the militants.
Related: How ISIS got weapons from the U.S. and used them to take Iraq and Syria
"ISIS needs to understand that the Joint Force is on orders to annihilate them. So, they have two options should they decide to come up against the United States, our allies and partners: surrender or die!" Troxell wrote on Facebook."If they surrender, we will safeguard them to their detainee facility cell, provide them chow, a cot and due process.
"HOWEVER, if they choose not to surrender, then we will kill them with extreme prejudice, whether that be through security force assistance, by dropping bombs on them, shooting them in the face, or beating them to death with our entrenching tools," he added. "Regardless, they cannot win, so they need to choose how it's going to be."
The post was also accompanied by a U.S. soldier carrying a small shovel or e-tool, one of the "entrenching tools" that Troxell promised his men would kill ISIS with. The senior officer's "surrender or die" threat echoed previous warnings offered by Iraqi Prime Minister Haider al-Abadi and Hezbollah Secretary-General Hassan Nasrallah, both of whom have also waged war on ISIS.
The U.S.-led coalition has been bombing ISIS since 2014 and has assisted the Pentagon-formed Syrian Democratic Forces, a mostly Kurdish alliance of Arabs and ethnic minorities, take down what remains of ISIS's self-styled caliphate that once spanned nearly half of Iraq and Syria.
The Defense Department has regularly published reports detailing the locations and results of its airstrikes. The latest data, released Thursday, included airstrikes last week and late last month in the eastern Syrian province of Deir Ezzor, where both the U.S.-backed Syrian Democratic Forces and a separate campaign coordinated by the Syrian military, Russia and Iran have all but defeated the militants.
Last month, the U.S.-led coalition said that there were less than 1,000 ISIS fighters left in Syria and echoed Defense Secretary James Mattis's earlier remarks that the U.S. did not plan on leaving the country despite calls from the Syrian government and its Russia and Iranian allies. Coalition member U.K. Major General Felix Gedney said then the multinational alliance would not target ISIS fighters fleeing towards Syrian military frontlines.
With Syria, Iran and Russia declaring victory over ISIS in November, the three countries have grown frustrated with the U.S.'s refusal to leave. They have accused the U.S. of hampering their own efforts to defeat ISIS and of supporting the jihadis. The U.S. has dismissed these accusations as efforts to distort its campaign, but it has admitted the Syrian Democratic Forces entered into deals to allow ISIS fighters and family members to flee.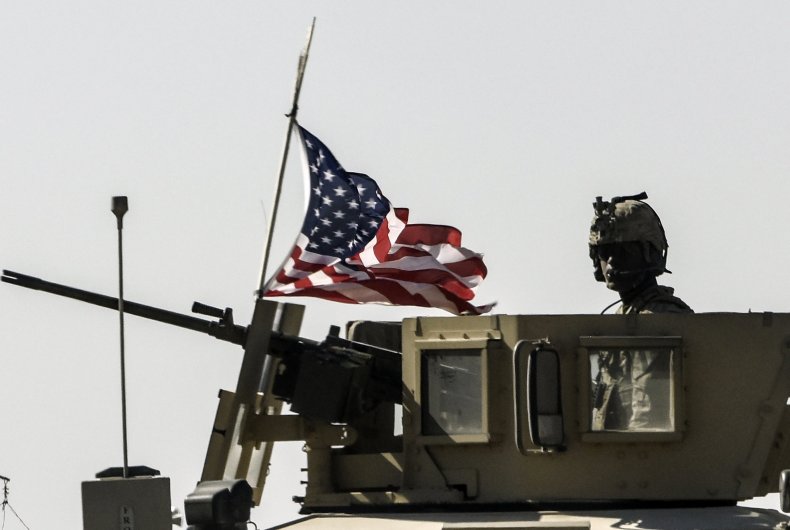 In November, the Pentagon released figures detailing the number of U.S. troops and civilian Pentagon employees stationed in the Middle East, showing a 33-percent rise. It also showed individual increases in each country, including Syria, where the amount reported in June went up from 1,251 to 1,723.
Late last month, Mattis told Pentagon reporters that U.S.-led coalition operations against ISIS would change in 2018, saying the jihadis "will have to be hunted down" as they try to escape and regroup in shrinking pockets of territory between Iraq and Syria where local and international forces were cracking down on the militants.
"It's only a safe haven if people give them one," he said.