U.S. Troops Test Missile Defenses in Europe in Case of War With Russia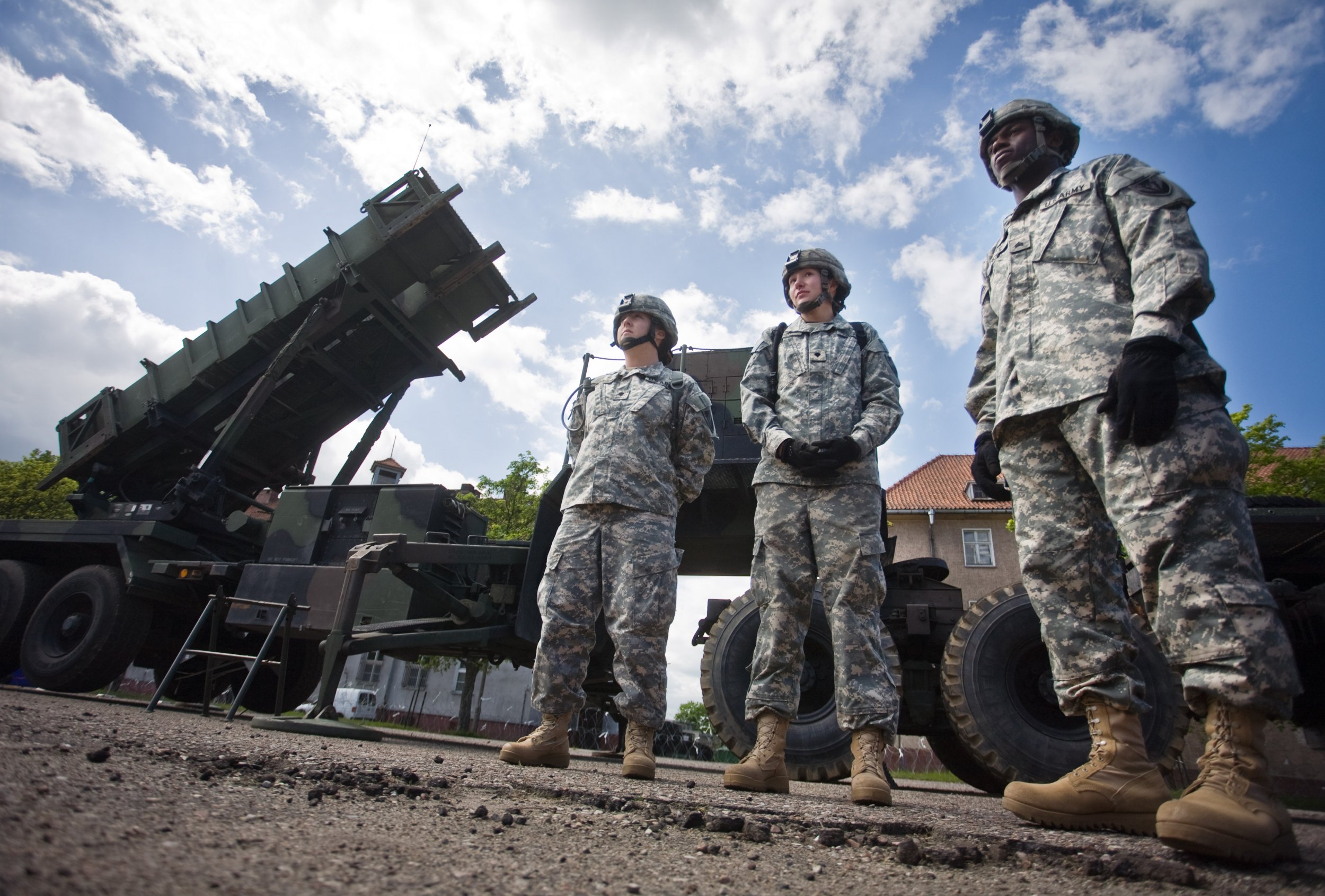 The U.S. military is participating in a German-led exercise in Europe this week, testing missile defenses amid heightened tensions between the North Atlantic Treaty Organization (NATO) and Russia.
As part of this exercise, which the U.S. military has dubbed "Artemis Strike," more than 200 U.S. troops and roughly 650 German airmen are launching about 100 Stinger and Patriot missiles from the Greek island of Crete. The exercises will conclude on Thursday.
The troops involved in the exercises will be tested on their ability to deal with relatively new "real world threats" such as the use of drones, electronic warfare and electromagnetic pulses, U.S. Army Colonel David Shank, commander of the 10th Army Air and Missile Defense Command, told Reuters.
"Artemis Strike 2017 demonstrates U.S. Army Europe's ability to deploy in order to defend a critical asset in a real world environment," the U.S. Army said in a statement.
The Army said the operation is "critical to deterring aggression and protecting U.S. interests and personnel in Europe," adding: "It enhances total Army and allied readiness and deters aggression through demonstrating enhanced interoperability with allies, showing that the Soldiers are Ready to Fight."
Though the exercise is not NATO-led, it occurs as members of the alliance have looked to strengthen and modernize European defenses in the wake of Russia's annexation of Crimea in 2014. Russia also recently moved to Kaliningrad nuclear-capable Iskander missiles that have a range of roughly 700 miles and could reach major European cities.
"This is a great opportunity for these soldiers to do what they came into the Army to do, and that's put steel on target," Shank told Stars and Stripes. "This is what they train for, and this is how we improve our craft."
The Artemis Strike exercise comes shortly before U.S. President Donald Trump is set to meet with Russian President Vladimir Putin on the sidelines of an economic summit in Vietnam. There has been speculation over whether Trump and Putin will actually have a discussion, but on Wednesday the Kremlin said a meeting between the two leaders is "highly likely."
Trump and Putin have the potential to discuss an array of pressing issues, including the North Korean nuclear threat, the Syria conflict and ongoing hostilities in eastern Ukraine.