U.S. Military Says It Faces New Threats From Russia and China, but It Has Different Ways of Dealing With Them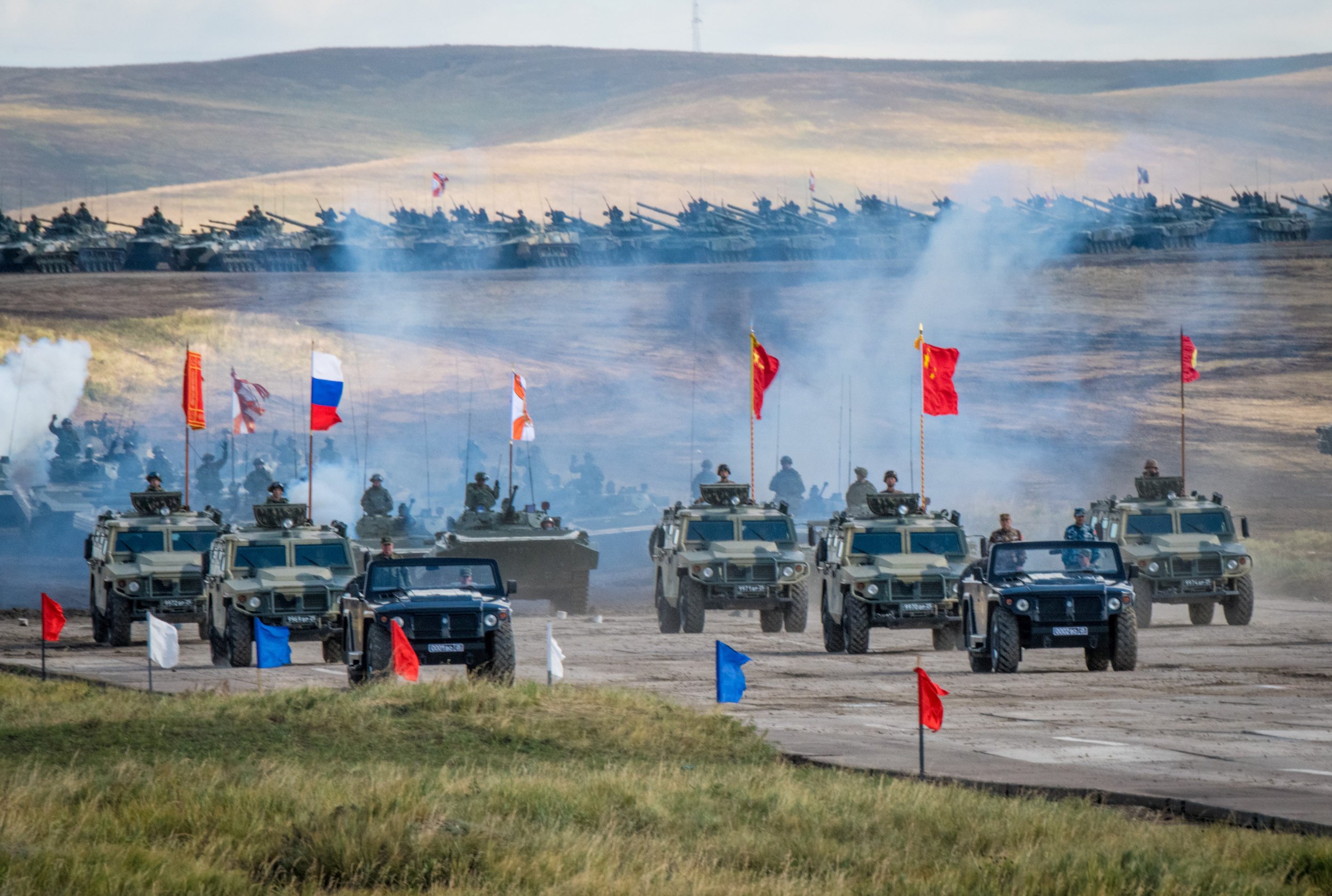 The leading U.S. general has warned of new military threats from Russia and China but emphasized that the world was not yet at war, as the two top competitors presented different challenges.
Marine Corps General Joseph Dunford, chairman of the Joint Chiefs of Staff, described the complexities of the contemporary global security environment during a Tuesday address at Duke University in North Carolina. The senior military leader identified Russia and China as near-peer competitors, not enemies. Dunford acknowledged that today's dynamics meant the two nations could present serious obstacles to advancing U.S. interests abroad.
"Competition doesn't have to be conflict," Dunford said, as quoted by the Pentagon. "But we now have two states that actually…can challenge our ability to project power and challenge us in all domains."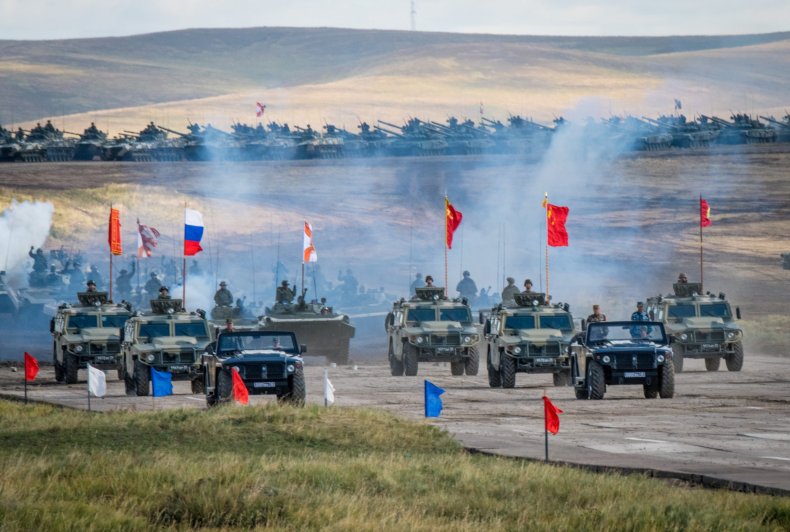 Discussing the dueling military buildups between Russia and the U.S.-led NATO Western military alliance, Dunford said, "What you're seeing in our posture, what you're seeing the increased forces that we have put in Europe, what you're seeing in the path of capability development that we are on is in order to deter a conflict, not to fight."
The U.S. and Russia have long competed for influence across Europe. But Russia's 2014 annexation of the Crimean Peninsula amid a West-backed political uprising against a pro-Moscow leader in Ukraine set off mass military mobilizations between the two powers. NATO states have expressed anxiety toward perceived Russian aggression, while Moscow has criticized what it believed to be a hostile U.S. missile shield being installed around Russia's borders.
Dunford characterized recent developments in U.S. military activity as "largely reacting to what we have seen over the last 10 years, which is a significant increase in the development of [Russian] maritime capability, modernizing their nuclear enterprise, cyberspace and space capabilities and in the land domain."
"Over all domains, Russia has made a concerted effort to increase their capabilities, and we are responding to them," he added.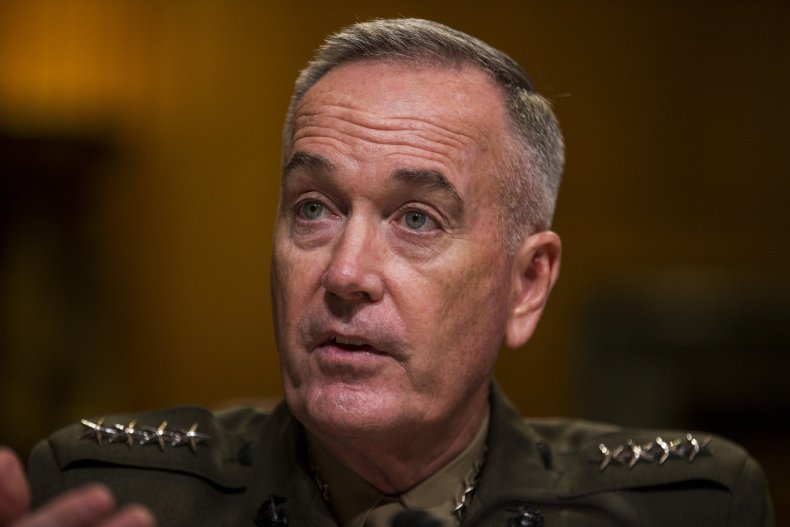 The situation is different in the Asia-Pacific region, however, where the U.S. recently changed the name of its command from Pacific to Indo-Pacific, signifying an expansion of its theater-level priorities. The U.S. challenges China's expansive claims to the South China Sea, where the Pentagon accuses its counterpart in Beijing of building secret maritime bases. Washington has also offered tacit political support to Taiwan, a self-ruling island nation claimed by China and one of several regional states that have expressed anxiety toward an increasingly powerful China.
"In order for us to have a free and open Indo-Pacific, in order to have China comply with international law and standards as they exist or seek to change them in a legitimate venue, what it will take is a collected multilateral response," Dunford said. "One of the things we work on very hard is to develop a group of like-minded nations that will seek to have a coherent, collective response to violations of international law."
"To the extent that we are able to do that, we will be able to manage the situation in the Pacific peacefully," he added.
The U.S. military has also attempted to reach out to China to fix their broken ties, but Moscow may have already stepped in. Both Russia and China have pushed back against U.S. depictions of them as belligerent nations and have sought improved bilateral cooperation against what they see as U.S. military and economic global hegemony.