U.S. Military Trains With Japan and India, While China Courts Pakistan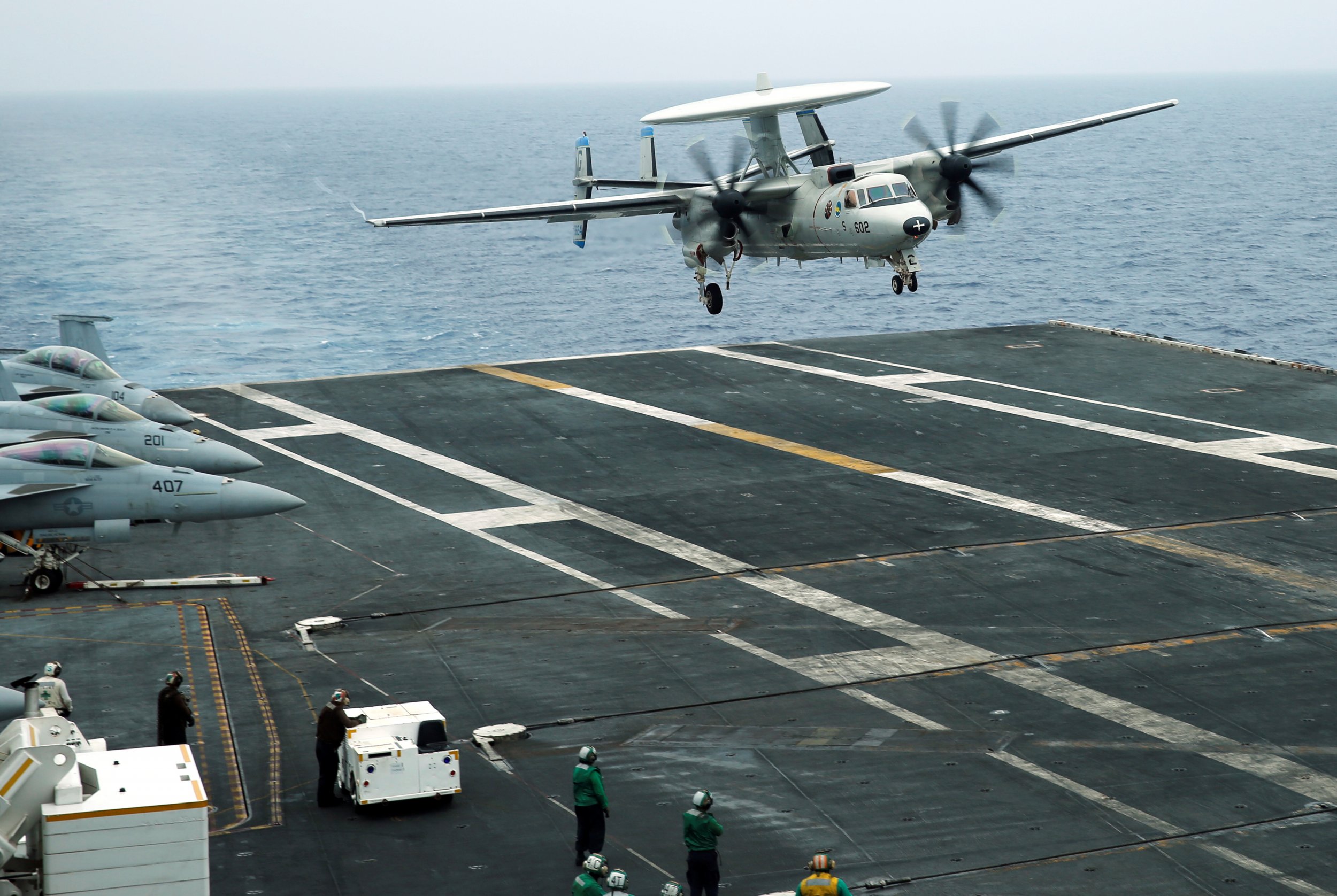 The U.S. has begun a series of what has been described as the most complex war games with Asian allies India and Japan. All three are engaged in regional power struggles with rival nations.
The maritime drills, known this year as "Malabar 2017," kicked off Monday in India's Chennai and the Bay of Bengal, and mark the first time the three forces have deployed carriers to participate in regional military maneuvers. In addition to focusing on anti-submarine warfare, the U.S., India and Japan will engage in training on land involving "professional and expert exchanges" in various types of warfare and special operations. This is the second year that Japan officially joins the annual exercises, which come amid growing tensions between India and China, the latter of which has also challenged the interests of the U.S. and Japan in the Asia-Pacific and grown closer to India's greatest foe, Pakistan, an estranged U.S. ally. The Navy said the trilateral drills would strengthen naval bonds between the U.S., India and Japan.
Related: China and Pakistan military tests flank India, boost tensions in Asia
"Indian, Japanese and U.S. maritime forces have a common understanding and knowledge of a shared working environment at sea. Each iteration of this exercise helps to advance the level of understanding between our Sailors, and we hope to be able to continue this process over time," the Navy said in a statement.
"As members of Indo-Asia-Pacific nations, our maritime forces are natural partners, and we look forward to continuing to strengthen our bonds and personal relationships."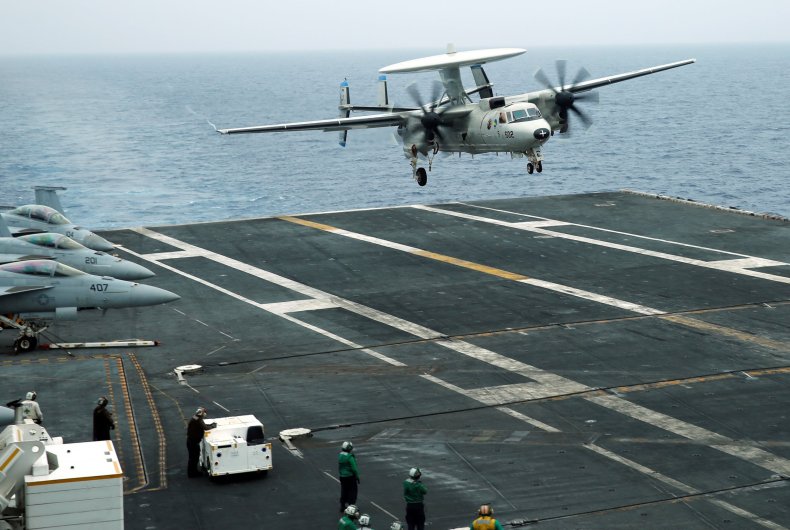 The U.S., India and Japan are involving some of their most powerful naval assets in Malabar 2o17, including the U.S.'s supercarrier Nimitz, India's Russian-built, modified Kiev-class aircraft carrier Vikramaditya and Japan's helicopter carrier Izumo, according to the Diplomat. In addition to sending the world's largest aircraft carrier, the U.S. deployed the remainder of the vessel's designated strike group, including a guided-missile cruiser and three destroyers, a Los Angeles-class attack submarine and a land-based P-8 Poseidon maritime patrol aircraft. Japan was also sending two guided-missile destroyers, and India sent a number of different ships and aircraft, according to United Press International. Between the three countries, at least 17 warships and submarines were reportedly being dispatched for the drills, which were scheduled to conclude next week.
The drills, described by U.K.-based intelligence group IHS Jane as the most complex of their kind, come amid a series of growing international rivalries in Asia that involve the U.S., India and Japan as well as rival powers Pakistan and China. Since gaining independence from India in 1947, Pakistan has fought four wars with India, and the two nuclear-armed states remain hostile over terrorism accusations and the disputed region of Kashmir that lies on their mutual, restive border. Last month, India became involved in another territorial dispute, this time with China, after the latter's military accused Indian troops of crossing a boundary along China's far western region of Tibet. India argued that China's construction of roads too close to the border threatened the national security of neighboring Bhutan, an ally of India.
In the past week, Pakistan tested an advanced version of its nuclear-capable, surface-to-surface Nasr missile and China held live-fire drills near the area where it accuses India of committing a historic breach of sovereignty. Pakistan, once a staunch ally of the U.S., has found itself drifting closer to China, which provides it with arms and has agreed to make it a key part of Beijing's ongoing efforts to revitalize historic trade routes across Asia, the Middle East and Europe, known as the Belt and Road Initiative.
While China courts Pakistan, it continues to assert vast territorial claims in the South China Sea and East China Sea, where the U.S. sent warplanes Thursday to challenge China's self-proclaimed Air Defense Identification Zone. The move came right after U.S. aircraft trained with Japanese fighters over the East China Sea, which hosts a series of islands claimed by China, Japan and South Korea.
As officials from his administration toured U.S. allies Japan and South Korea, President Donald Trump approached Chinese President Xi Jinping in an attempt to get his support in dealing with North Korea, which has been continually sanctioned by the U.N. Security Council over its nuclear and ballistic weapons programs. North Korea argues its nuclear arsenal is necessary to protect it from hostile powers such as the U.S. and, after Trump criticized China last month for not doing enough, North Korea announced Tuesday it had successfully tested its first intercontinental ballistic missile (ICBM), further stoking the regional crisis.
While tensions brew in Central Asia and the Western Pacific, however, China's Foreign Ministry said Friday that it had no objection to the Malabar 2017 exercises, which spokesperson Geng Shuang referred to as part of "the development of normal relations and cooperation between countries."
"We hope such relations and cooperation are not targeted at a third party and are conducive to regional peace and stability," he added.