U.S. Military Set to Build Temporary Camps for Undocumented Immigrants on Two Bases
The U.S. military is expected to build temporary camps to house undocumented immigrants at two military bases, Defense Secretary James Mattis said Sunday.
The defense secretary told reporters the military had received the request from the Department of Homeland Security (DHS), according to Reuters.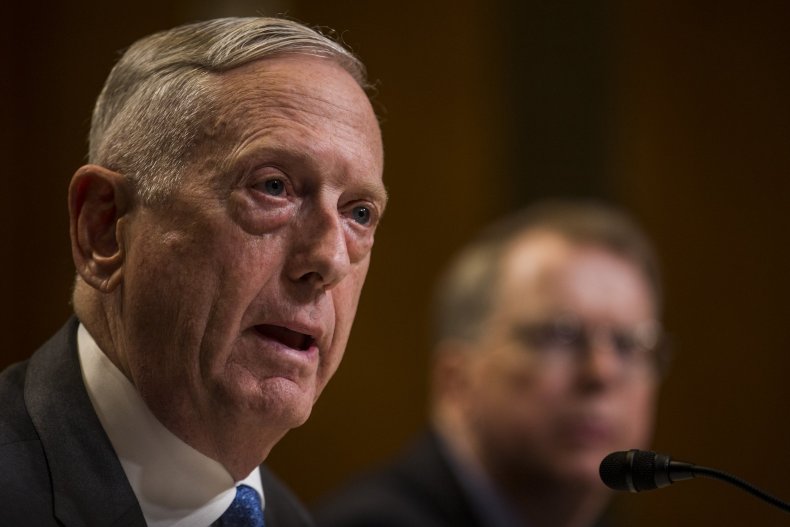 Mattis said the "details are being worked out" as the Pentagon determines "exactly how much capacity they need at the two bases" and "what other kinds of facilities they need built," the agency reported.
The Pentagon's decision to move forward with the plan signals growing support from the U.S. military for President Donald Trump's hardline immigration policies, which have seen widespread backlash in recent weeks.
The U.S. leader was forced to end his administration's policy of separating children from parents caught crossing the U.S.-Mexico border last week after it was widely condemned, with the United Nations calling it a violation of children's rights.
While the policy has been dissolved, it is still unclear where families with parents facing criminal charges will be held.
Mattis did not disclose the names of the bases where temporary camps will be built or say whether the new facilities will be used to house undocumented immigrant children, adults or both.
The defense secretary emphasized that the military would simply be providing logistical support to DHS, stressing that "providing shelter for people without shelter" is something the military has done for decades, including for Vietnamese refugees after the Vietnam War.
Last week, the Pentagon said it planned to support a request from the Department of Health and Human Services to house as many as 20,000 unaccompanied immigrant children on military bases over the coming months.
The Pentagon said HHS officials had asked whether housing could be provided for children at military bases "for occupancy as early as July through December 31, 2018," The Washington Post reported.
A draft memo obtained by Time magazine also revealed plans for the U.S. Navy to build "austere" tent camps to house 25,000 people over at least six months at a cost of $233 million.
The proposal suggested that the camp grounds would be build to last between six months to one year.
Under the Trump administration, the military has also been used to help fortify the U.S.-Mexico border, with Mattis authorizing the deployment of National Guard troops to the border earlier this year.
As of June 20, there were as many as 1,462 National Guard personnel assigned to Customs and Border Protection (CBP) offices, CBP told Axios on Friday.
So far, troops have been deployed to CBP offices in at least 16 states, including Arizona, Alabama, Arkansas, Florida, Georgia, Indiana, Kentucky, Louisiana, Maryland, Mississippi, Missouri, Louisiana, North Carolina, South Carolina, Oklahoma, Virginia and Tennessee.
Maine and Wisconsin are also expected to send National Guard troops to Arizona later this month, the news service reported.