Did a U.S. Military Vehicle Kill a Boy in Lithuania? It's 'Fake News,' Defense Minister Says
A news story that appeared to be from one of Lithuania's top news sites reported that a U.S military vehicle had killed a boy during NATO exercises last week, but the European nation's defense minister has dismissed the story as "fake news."
Although it was actually posted on an obscure website, the article was designed to look like it came from Lithuania's news website Delfi. The report accused a U.S. armored vehicle of hitting and killing a young boy riding a bicycle during NATO military exercises in the Baltics.
Lithuania's Defense Minister Raimondas Karoblis told Reuters that this was "almost a textbook" example of "fake news."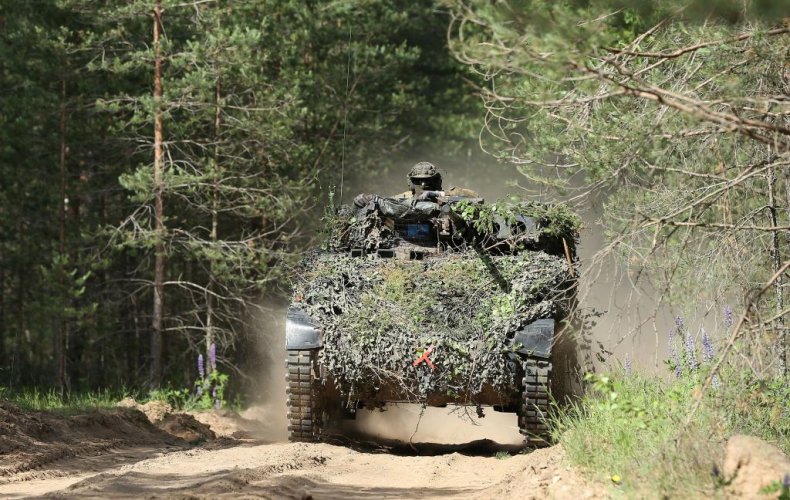 "Others should know that things like this are possible and they should prepare for them," Karoblis said, without identifying who he thought could be responsible. "There is no doubt that someone was preparing for such incidents and had various scenarios in place."
Although it's unclear who planted the story, NATO last year accused Russia of being behind an article reporting a false rape claim in Lithuania implicating German soldiers. NATO also warned that more such articles could be easily shared on social media in the future.
Another similar case took place in 2016, when Russian media widely shared the story of a 13-year-old Russian-German girl, who claimed that she had been raped by Arab refugees in Berlin. However, in reality, the girl had made up the story to avoid punishment from her parents.
Nonetheless, the story resulted in large protests and fueled anti-Arab and anti-refugee sentiments throughout Germany. In response to the backlash from the fake story, German officials prompted intelligence services to monitor Russian sources of disinformation.
For its part, Russia has consistently denied any efforts to disseminate "fake news" to impact foreign nations.
However, Moscow's efforts to impact the 2016 presidential election of Donald Trump through fake news and hacking are at the center of an ongoing investigation by the U.S. Justice Department. Evidence has also been put forward that Russian hackers worked to influence the summer 2016 Brexit decision, in which U.K. citizens narrowly voted in favor of leaving the European Union.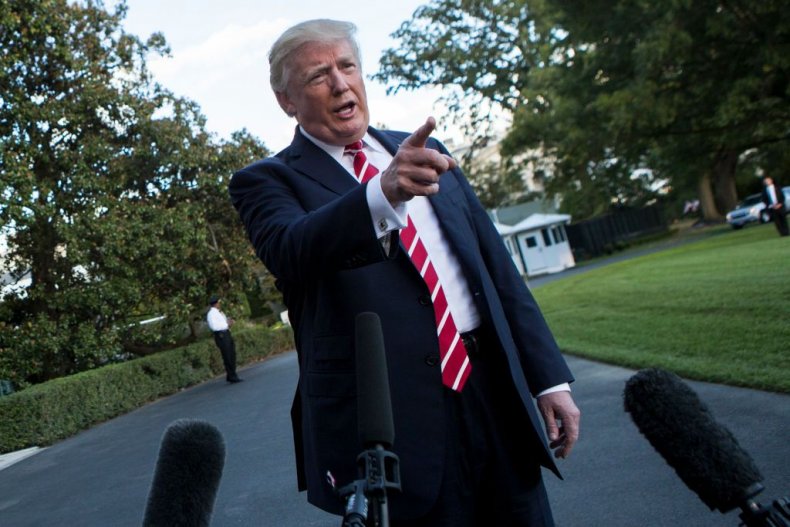 Trump and leaders of the Brexit campaign have brushed aside the impact of such alleged Russian efforts. Nevertheless, Trump's campaign team remains at the center of the Justice Department's investigation, which is looking into allegations of collusion between the president's team and Russian officials. While the president denies any wrongdoing, several prominent members of his campaign team have been indicted in the case.
Social media platforms, such as Facebook and Twitter, have faced increasing backlash for hosting fake news content. On June 1, Alex Hardiman, Facebook's head of news products, announced that the company would be removing its "trending" news section in an effort to combat the problem.
"Since Facebook removed human reviewers from its news section, the algorithm has sometimes promoted misleading, false, or highly partisan content, serving it to millions of users," Nina Jankowicz, a disinformation expert and fellow at the Washington, D.C.-based Wilson Center's Kennan Institute, told NPR.