U.S. Military Wants to Invade Venezuela, Invented a Humanitarian Crisis to Do It, Maduro Administration Says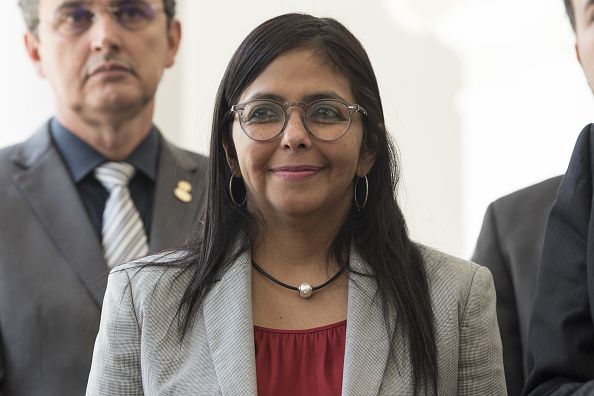 A top official from the Nicolás Maduro administration said on Monday that the United States is inventing a humanitarian crisis in Venezuela to justify a military intervention.
In an interview with TV news channel France 24, president of Venezuela's Constituent Assembly Delcy Rodriguez stressed that Caracas is not dealing with a humanitarian crisis because "eight million children receive food." She was responding to reporter Marc Perelman's claim that 300,000 children are at risk of dying of hunger in Venezuela. When Perelman asked Rodriguez about Caritas Internationalis' offer to end child malnutrition aid in Venezuela, Rodriguez said her country rejected the U.N.-run organization's help because, under international law, a humanitarian crisis would have paved the way for military intervention.
"In October 2015, General John Kelly, who spearheaded the U.S. Southern Command [at the time], said that if Venezuela underwent a humanitarian crisis, the U.S. would intervene militarily," she underscored. "It's a reality that Venezuela is under a U.S. military threat. It's barbaric," she said, adding that the United States has created a "humanitarian situation" to achieve this end.
She also noted President Donald Trump's threats of a military action in Venezuela last August. Trump told reporters: "We have troops all over the world in places that are very far away. Venezuela is not very far away and the people are suffering and they're dying."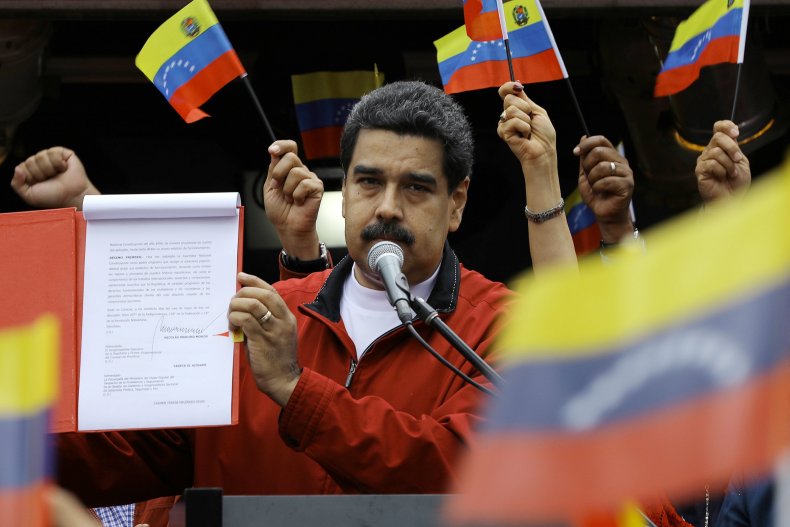 When asked about Venezuela's debt restructuring plan, Rodriguez said the best way to help her country is to ask Trump to lift U.S. sanctions because it would open ways to finance its debt. She added that "Venezuela will move forward [with its debt restructuring] and is taking on a successful process in which the Constituent Assembly could be a facilitator."
According to Reuters, investors and bondholders left Caracas on Monday with little understanding of the Maduro administration's strategy to renegotiate the nation's $60 billion in bonds. "There was no offer, no terms, no strategy, nothing," said one bondholder cited by Reuters.
The U.S. sanctions over Venezuelan officials overshadowed the meetings. Vice President Tareck El Aissami, accused of being a drug kingpin by the Trump administration, has been spearheading the gatherings with debtholders and has accused Washington of preventing Venezuela from issuing new debt. Under U.S. policy, Americans cannot do business with certain Venezuelan individuals on the sanctions list.
"I'm not hugely surprised nothing's come out of that meeting," a financial expert told Reuters.
To make matters worse for Venezuela, the European Union on Monday approved a host of economic sanctions on Venezuela, including a ban on arms sales, a system to freeze assets and new travel restrictions on some government officials, The Financial Times reported.
Venezuela, which is facing the world's highest inflation rate, has seen widespread food shortages in recent years in part because of its failing socialist revolution. Venezuela's minimum wage is roughly $10 a month.