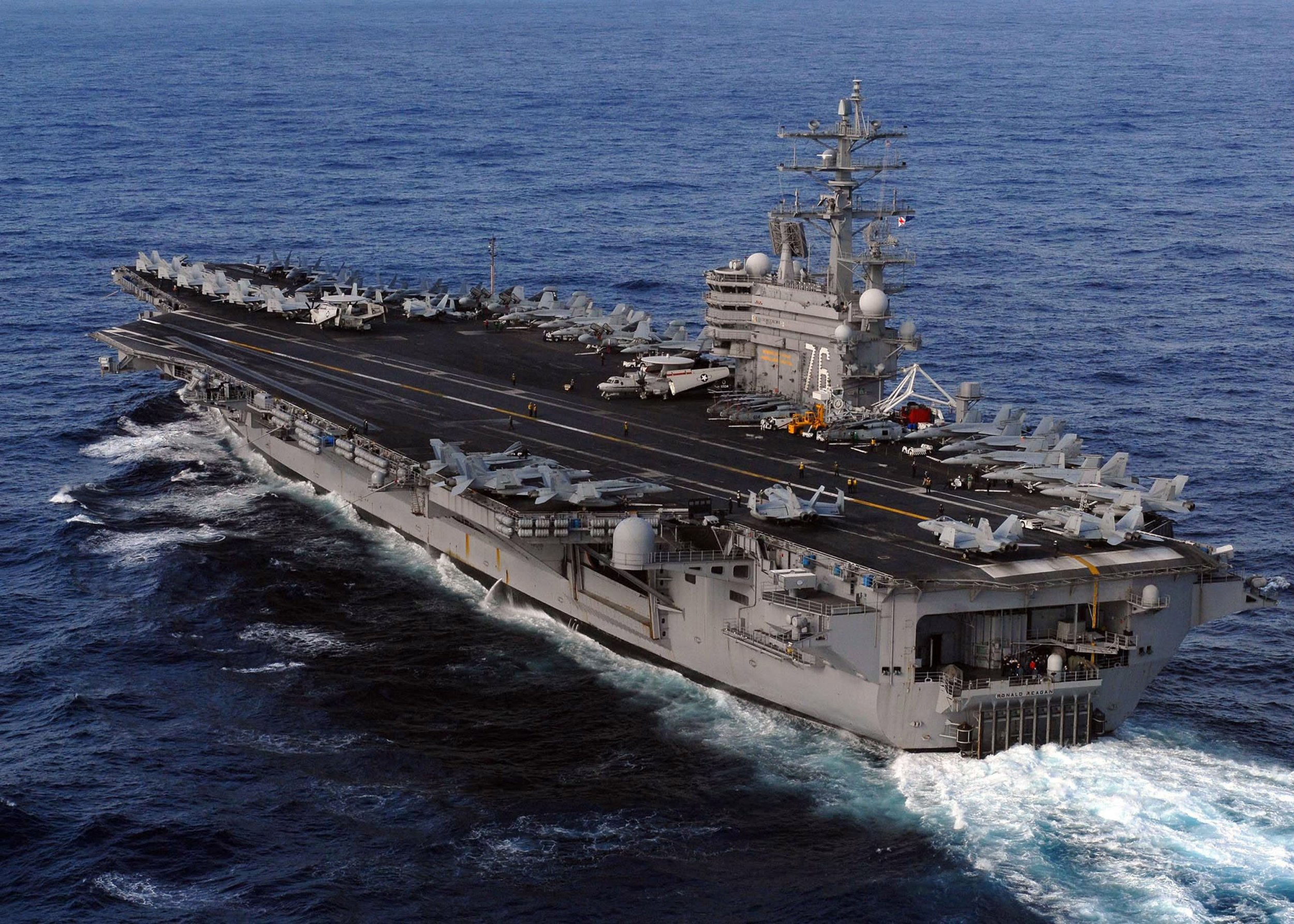 The U.S. military's biggest warship in Asia patrolled off the Korean peninsula this week as a warning to Pyongyang amid heightened tensions over its nuclear program and long-range missile tests.
The USS Ronald Reagan is a 100,000-ton nuclear powered aircraft carrier and has a crew of roughly 5,000 sailors. It's conducting drills with the South Korean navy, which have involved 40 warships deployed in a line that stretched from the Yellow Sea into the sea of Japan, west of the peninsula.
"The dangerous and aggressive behavior by North Korea concerns everybody in the world. We have made it clear with this exercise, and many others, that we are ready to defend the Republic of Korea," Rear Admiral Marc Dalton, commander of the Reagan's strike group, said in the carrier's hangar, Reuters reported.
The U.S. and North Korea have been enemies for decades but the contentious relationship has reached new heights in recent months as the reclusive nation has ramped up its missile tests and refused to relinquish its pursuit of nuclear weapons. This has seen President Donald Trump and North Korean leader Kim Jong Un engage in a war of words, frequently trading insults and threats.
Members of Trump's administration have urged for diplomacy, but the president seems more partial to military options. During his first speech in front of the United Nations in September, Trump threatened to "totally destroy" North Korea if it forced the U.S. to defend itself or its allies.
In addition to showing off the might of the USS Reagan, the U.S. recently flew B1-B strategic bombers off North Korea's coast in a "show of force" mission. The bombers flew further north of the Demilitarized Zone (DMZ) than any U.S. warplanes in the 21st century.
Trump is set to make his first trip to Asia in November and has reportedly debated over visiting the DMZ. While there, the president will discuss the North Korea situation with U.S. allies.