South Korea's Missile Defense System Is Bigger, Better and Ready for North Korea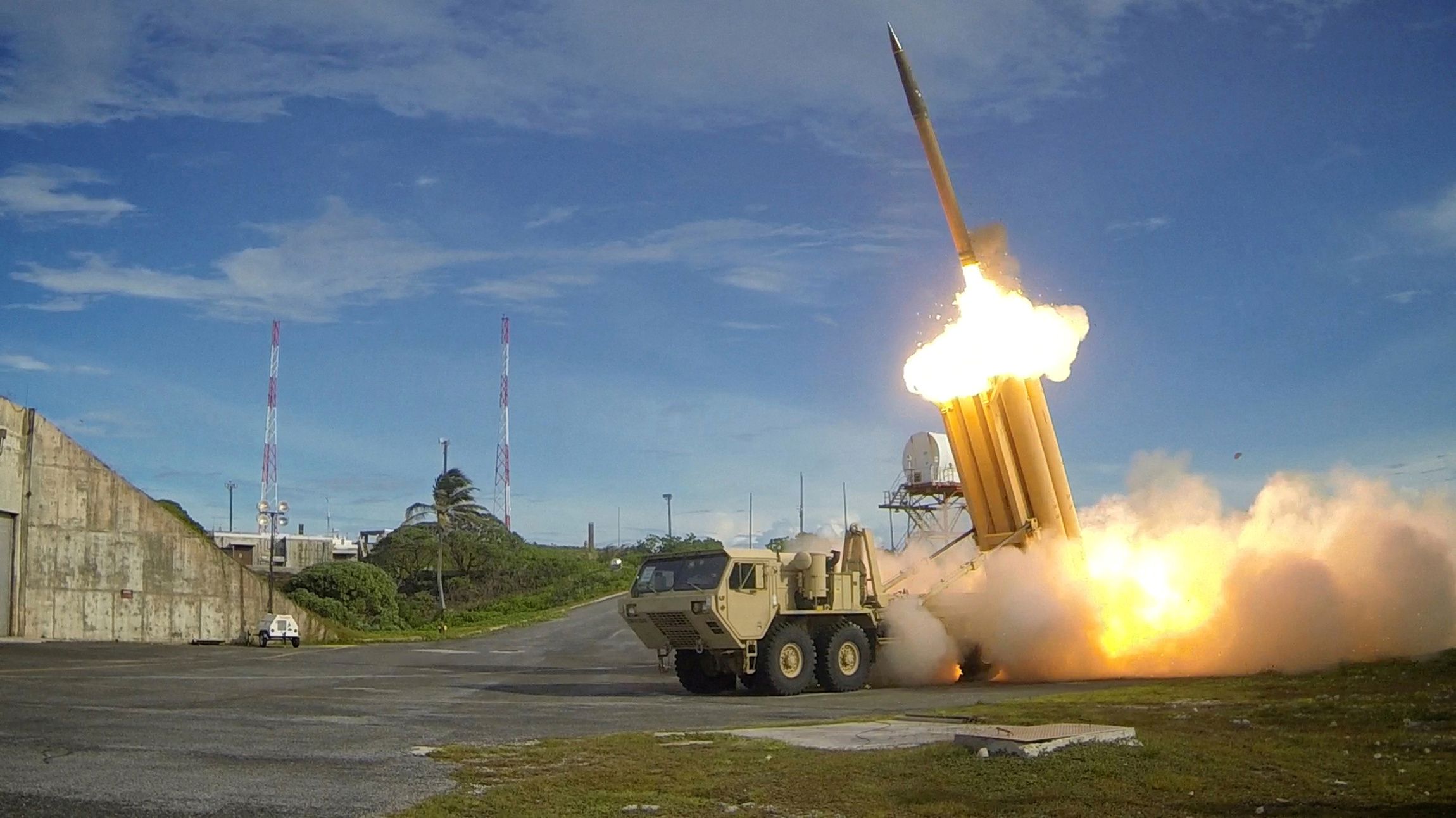 South Korea now has a fully operational American-made missile defense system that will enable the country to bring down a North Korean rocket.
U.S. Forces Korea announced Sunday that a military unit had arrived in South Korea to assume command of the Terminal High Altitude Area Defense (THAAD) system, which was bolstered with an additional four missile launchers in September in reponse to North Korea's fast-developing nuclear technology.
But the manpower required to operate it was only deployed last week from Fort Bliss, Texas, to the U.S. military base in Seongju, 185 miles south of Seoul, South Korean news agency Yonhap reported.
A reflagging ceremony held Thursday at the base symbolized the unit's realignment from Texas to South Korea. It adopted the name Combined Task Force Defender to reflect the new mission, a U.S. army statement said, and will also include South Korean soldiers.
The missile interceptor was first deployed in April and faced strong opposition from both local residents, peace activists and foreign powers like China, which is concerned that the battery could be used to breach its own nuclear defenses, and Russia.
Made in the U.S., THAAD is considered the first and most prominent missile defense system against a potential missile attack from North Korea. Consisting of a network of tracking and guidance radars, and the interceptor launchers, the land-based system can shoot down a missile both inside and just outside the atmosphere, during the re-entry phase of the flight.
If the radar detects an incoming missile, an interceptor is launched towards the target, destroying the enemy warhead using kinetic energy. As the Department of Defense's Missile Defense Agency describes, the anti-missile defense system uses "hit-to-kill technology," to neutralize a missile "mitigating" its effect before it reaches the ground.
The South Korean military is in talks with government and lawmakers to strengthen other areas of the country's defense forces to counter the threat from their northern neighbors.
Military officials presented plans to add a third layer to the country's surface-to-surface missile capabilities, as well as strengthening the Navy with an aviation command and developing "blackout bombs" that can short-circuit an enemy country's power supply.