U.S. Military Conducts Rare Missile Defense Test To Block North Korea Attack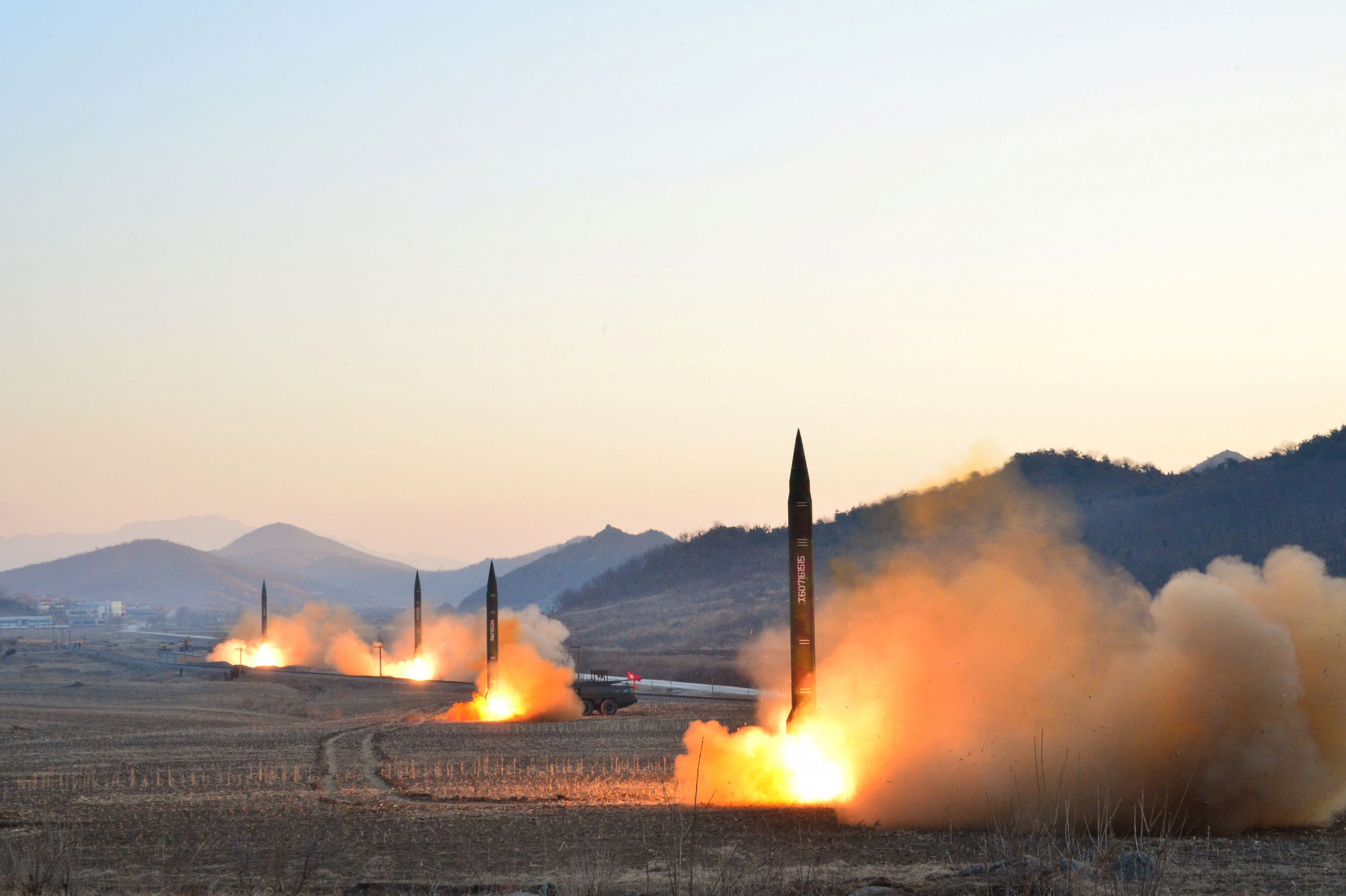 The U.S. is taking steps to guard against missile attacks from North Korea or any other hostile nation. The Pentagon will hold its first missile intercept test in nearly three years next month: the latest sign that the Trump administration is taking Kim Jong Un's ongoing threats against Washington seriously, Bloomberg reported Thursday.
During the mission, the U.S. will work with targets that replicate the speed and trajectory of the missiles Kim has been using during tests fired from North Korea. The intercept test marks the first time the Department of Defense has tested the $36 billion ground-based missile defense system managed by Boeing Co. in nearly three years, Missile Defense Agency spokesman Christopher Johnson told Bloomberg in an email.
President Donald Trump and Chinese President Xi Jinping were scheduled to meet Thursday to discuss North Korea's weapons program. Trump has called on China to step up and rein in Kim, while Beijing has urged the U.S. to reconsider its plan to put an Army missile system in South Korea aimed at intercepting short- and medium-range systems. China has called the defense shield a threat to its sovereignty because the system could be used to track its own nuclear program,
North Korea has held ballistic missile tests multiple times so far this year and fired a projectile just this week that flew about 60 kilometers into the East Sea. U.S. defense officials told Congress last year that North Korea's nuclear weapons would soon "likely be capable of reaching much of the continental United States," and Air Force General John Hyten, who oversees the U.S. Strategic Command, told a Senate panel this week that while "North Korea is not an existential threat," it's "the most dangerous and unpredictable actor in the Pacific region."
"Pyongyang's evolving ballistic missile and nuclear weapons program underscore the growing threat," Hyten said. North Korea is "also pursuing development of Intercontinental Ballistic Missile (ICBM) and Submarine Launched Ballistic Missiles capabilities, and an improved Intermediate Range Ballistic Missile," Hyten told senators.