The United States is generally viewed more favorably abroad than China, new polling has found.
Morning Consult reported Tuesday that the net favorability of the U.S. in all European nations surveyed has risen considerably (more than 30 percentage points) since President Joe Biden replaced Donald Trump in January 2020.
The polling also showed the U.S. has a greater net favorability than China in nine countries, including five of the G7 nations: France, Germany, Italy, Japan and the United Kingdom.
China, on the other hand, has polled poorly in every country surveyed by Morning Consult over the past year. The nation's net favorability among South Koreans was minus 79 percentage points, and among the Japanese it was minus 74 percentage points.
Jason McMann, Morning Consult's head of geopolitical risk analysis, said in a statement there's "increasing concern" about China as both an economic power and nondemocratic military power.
The polls' findings come as U.S.-China tensions mount with the Biden administration's decision to implement a diplomatic boycott of the Beijing 2022 Winter Olympics. The White House confirmed Monday that no official representatives will be sent to the games, which are slated to begin in February.
Press secretary Jen Psaki told reporters Monday that U.S. athletes will still compete and be cheered on from home but added that the administration cannot move forward as if everything is "business as usual."
Chinese officials slammed the move as political posturing and vowed retaliation against the U.S.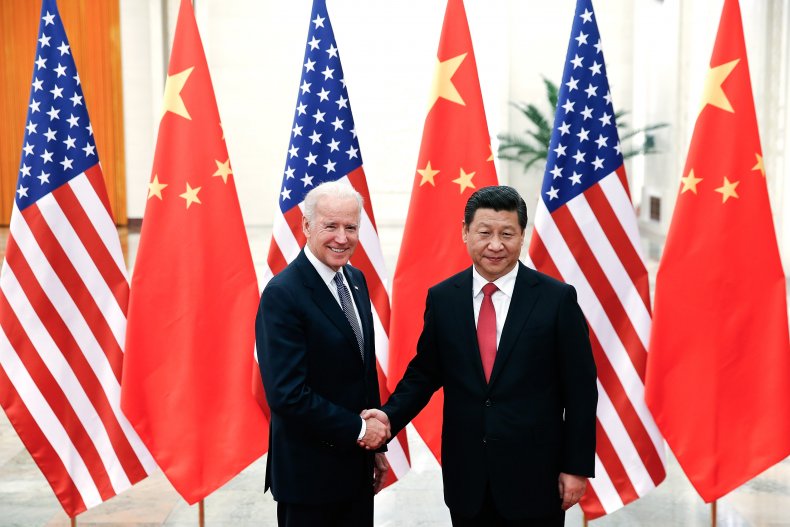 Liu Mingche, counselor of the Chinese Embassy to Russia, said Tuesday that the decision "damages the interests of athletes and fans of winter sports, and it is a senseless desecration of the sacred Olympic spirit."
The Biden administration's decision to boycott came after months of pressure to do so by human rights activists and lawmakers from both sides of the political aisle. China has been criticized on the world stage for its abuses against the Uyghur Muslims in the Xinjiang region, as well as its targeting of pro-democracy advocates in Hong Kong.
The U.S. State Department has classified China's actions against the Uyghur as genocide, which the nation has denied.
Biden raised human rights concerns with Chinese President Xi Jinping during an hourslong phone call last month, according to the White House. "I told him I will work with China when it benefits the American people," Biden tweeted after the call.
Morning Consult polls at least 494 adults in each country daily, with margins of error ranging from plus or minus 2 percentage points to plus or minus 4 points.