U.S.-Morocco—Strategic Partnership With Room to Grow | Opinion
The Middle East and Africa are back in the news. President Joe Biden's recent tour of the Middle East, and Russian Foreign Minister Sergey Lavrov's trip to four African countries highlight the strategic importance of both regions. In this new era of increased great power rivalry, shifting alliances and global competition for resources, one country stands out as a dependable and influential U.S. partner in both the Middle East and Africa: Morocco.
The signing of the Abraham Accords in 2020 formalized a decades-long unofficial cooperation between Morocco and Israel, and underlined the centrality of the kingdom to U.S. policy of strengthening ties with key strategic allies in the Middle East. The Accords were also a visible sign of the growing and substantial role that Morocco is playing as a bridge between the U.S. and the Middle East (especially North Africa), and as a gateway for the U.S. and Europe into Africa. Morocco's strategic location—only 14 kilometers from Spain—together with its excellent transportation infrastructure—make it a burgeoning hub for European-African trade.
In contrast to its neighbors, Morocco has enjoyed decades of political stability. It's track record of steady economic growth has created a growing middle class, and the country has achieved consistent increases in key social and economic development indices. These economic and political foundations underpin Morocco's emergence as a dependable strategic nexus between the U.S. and the Middle East as well as the entire continent of Africa.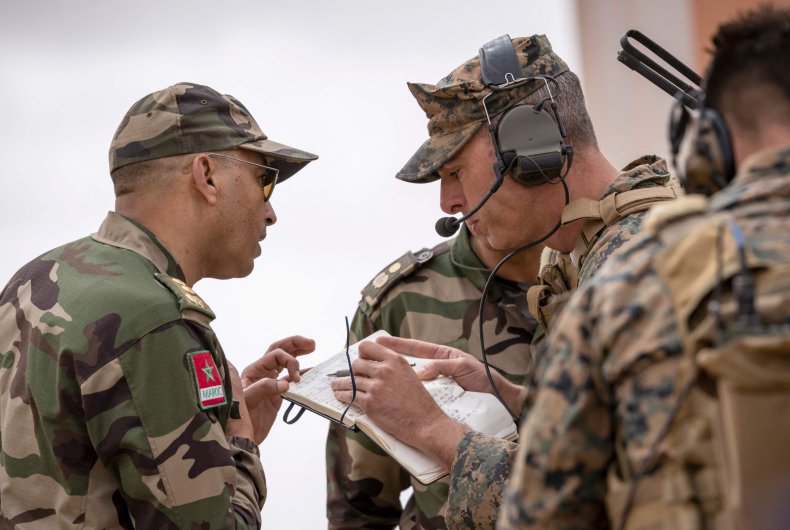 The recent visit to Rabat by Israel's chief of defense staff is emblematic of the deepening relationship between Israel and Morocco. Not only has Morocco purchased Israel's Barak air and missile defense system, but Israeli Aerospace Industries is set to build two plants to manufacture drones in the kingdom. This investment is the latest example of enhanced technological cooperation between the two countries—both of whom are closely allied to the U.S. These trilateral bonds were on display earlier this year as Israeli observers attended the African Lion military exercises conducted by Moroccan and U.S. forces.
The subtle but expanding influence of Moroccan diplomacy in the region was demonstrated earlier this year in relation to one of the most intractable fault lines of the modern Middle East: Israeli-Palestinian relations. Moroccan diplomats held months of patient negotiations with all concerned parties and stakeholders, to secure an agreement for the expanded opening of the Allenby Bridge—the crucial border crossing between Jordan and Israel. Morocco's King Mohammed VI involved himself personally to help bring these talks to a successful conclusion. That Morocco was viewed as an honest broker by all parties is a reflection on the quiet professionalism of its diplomatic corps as well as the credibility and respect the country and its monarch have garnered throughout the region. This respect derives from Morocco's longstanding history of religious tolerance, as well as its tradition of constructive engagement abroad with governments and political systems of widely different hues.
This combination of strategic and commercial capabilities makes Morocco an increasingly important partner for the U.S. and its allies, able to channel and amplify U.S. policy objectives which are shared by the kingdom. It is up to the U.S. to recognize and harness the tremendous opportunities afforded by its longstanding but perhaps underutilized partnership with Morocco.
In this world of accelerating upheaval and change, relations between the two countries enjoyed an auspicious beginning. Morocco was one of the first countries to formally recognize the United States, signing a treaty of peace and friendship in 1786 that remains the longest unbroken relationship in U.S. history. With reliable allies in short supply, it is time for the U.S. to build on the firm foundation it has already established with Morocco.
Lonzo Cook worked at CNN for 19 years in a variety of senior editorial positions, including interim bureau chief in Jerusalem and Delhi. He also led breaking news field operations across Asia, the Middle East, Latin America and the Caribbean. He currently works as a senior communications and content strategist.
The views expressed in this article are the writer's own.