U.S. Must Be Ready for War With North Korea, Defense Secretary Mattis Tells Guantanamo Troops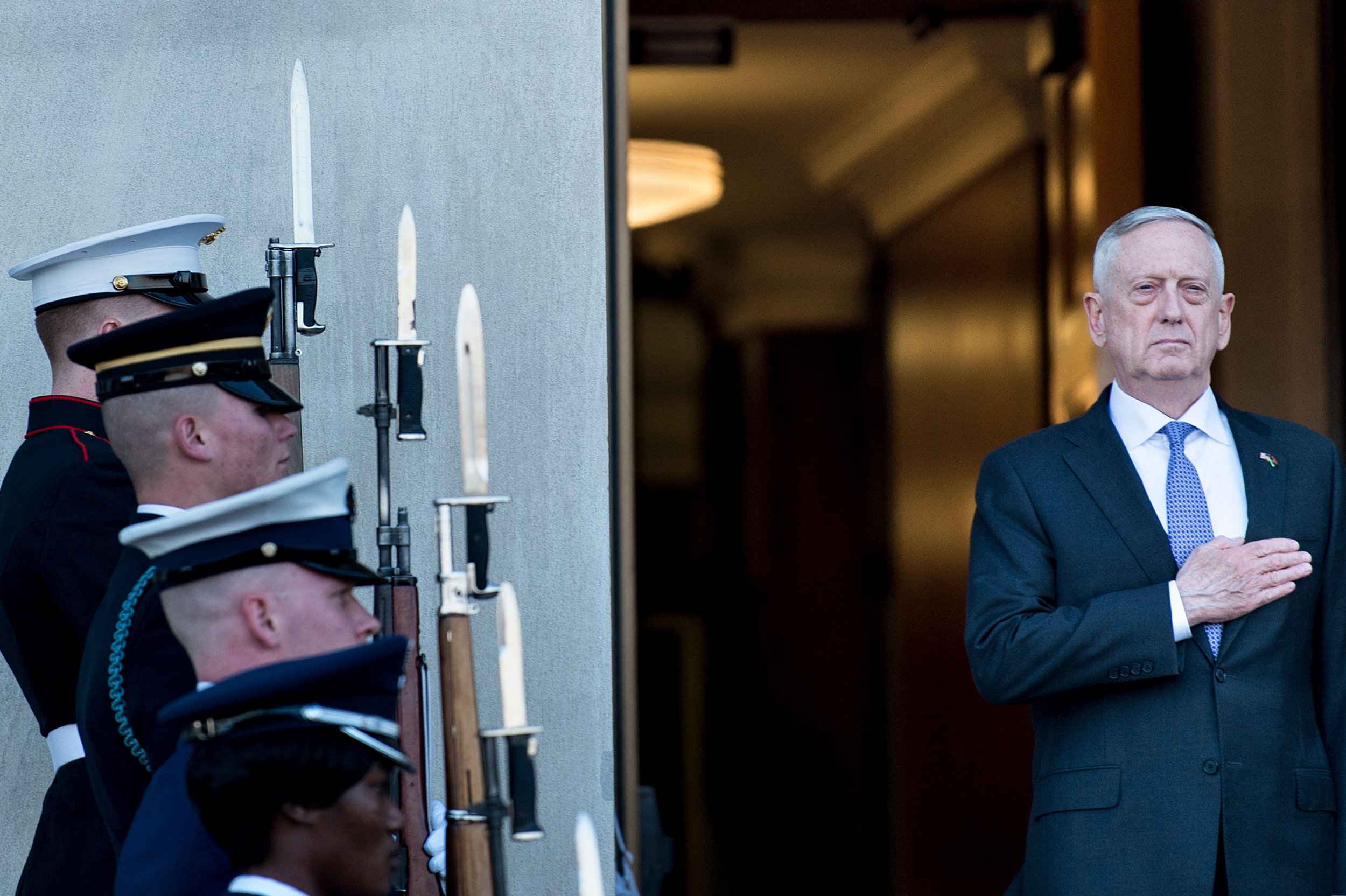 U.S. Defense Secretary James Mattis told troops to be "at the top of your game" in case a military conflict erupted around North Korea's nuclear program.
Washington and Pyongyang have traded a series of threats over the latter's ongoing tests to acquire intercontinental nuclear missile capabilities. Over three separate public statements during a holiday visit to troops in Guantanamo Bay, Cuba, Mattis described the North Korean regime as "not yet imminent but a direct threat to the United States."
Related: North Korea and Russia, Not the Middle East, Set to Become New Priorities for U.S. Marines
"We need to keep this in a diplomatic framework for solution," Mattis underlined, but should talks and negotiations fail, he told soldiers, "you all have to be ready to go."
Thus far, the U.S. has been able to trust that other nuclear powers such as Russia and China did not want nuclear war, but when it comes to North Korea's Kim Jong Un, "that may be an assumption we cannot make," said Mattis.
"If we have to do it [militarily], we expect to make it the worst day in North Korea's life," he said, according to the Associated Press. If war comes, "every submarine he's got is to be sunk, and every ship he's got is to be sunk," he said, referring to Kim Jong Un, leader of that country.
Asked if the U.S. had ironed out considerations with Russia and China about the Korean Peninsula's future after a hypothetical war, Mattis said, "We're probably not where we need to be."
China and Russia submitted a plan to incentivize North Korea away from its nuclear program pending an end to U.S.-led war-gaming and reinforcement with allies in close proximity. Washington argued that it was an assurance to nearby Japan and South Korea.
Earlier this month, President Donald Trump accused Moscow of failing to do its part in diplomatic talks, saying, "China is helping. Russia is not helping."
U.S. Secretary of State Rex Tillerson elaborated on what he would like to see from the two neighbors to North Korea. "Continuing to allow North Korean laborers to toil in slavelike conditions inside Russia in exchange for wages used to fund nuclear weapons programs calls into question Russia's dedication as a partner for peace," he said at a U.N. meeting this month.
Read more: In range of North Korea, Russia launches new line of anti-missile, early- warning radars
Tillerson also "questioned China's commitment to solving" the crisis, noting the "continued flows" of crude oil to North Korean refineries. "We ask every nation here to join us...in a unified effort to achieve a complete and verifiable denuclearization of the Korean Peninsula," he said.