The U.S. Must Follow India's Lead on TikTok | Opinion
In a move designed to blunt increasing Chinese aggression, India has banned dozens of Chinese mobile apps over concerns the apps "are beholden to the [Chinese Communist Party] under Chinese law" and "extensions of the Chinese state," according to one former Indian security official.
Among those apps is the wildly popular video-sharing app, TikTok. Yes, TikTok—the app that features funny dance videos and close to a billion global users, most of them from Generation Z. But the app presents very real security concerns that have drawn the scrutiny of U.S. lawmakers and national security staffers. India, in short, is onto something—and the U.S. should take heed.
Chief among the concerns with the China-based app is that the data it collects on its user base—which, in the United States, is largely between the ages of 16 and 24—goes straight back to Beijing and the Chinese government.
TikTok's U.S. representatives say they do not store user information in China, and that the company is not "subject to Chinese law." But that is an empty promise, given a new cyber-security law that took effect in January, which requires any company operating in China to give the government access to its data. This includes not only TikTok, whose parent company ByteDance is headquartered in China, but also other American tech companies.
In a hearing in 2019, Sen. Josh Hawley (R-MO) blasted the company, which declined to appear at that hearing. "A company compromised by the Chinese Community Party knows where your children are, knows what they look like, what their voices sound like, what they're watching and what they share with each other," Hawley said.
Collection of personal data on a massive scale by a tech company is not intrinsically unusual. Google, Facebook and, to some extent, Twitter, all do the same thing. (Consider the gargantuan amounts of data Google has on America's schoolchildren.) American tech giants use that personal data to create creepily efficient products, produce the targeted advertising that reaps them billions in profits and, occasionally, pass it along to the U.S. government. It's unsettling, but it's also all currently legal.
TikTok, however, is very likely placing data on American citizens in the hands of an American geopolitical adversary—the Chinese Communist Party—which that adversary could use for information, leverage, blackmail, identity theft or other nefarious purpose.
The extent of TikTok's data harvesting, and what is done with it, is the subject of a lawsuit filed by Misty Hong, a California college student. She sued the company in December, alleging TikTok surreptitiously "vacuumed up and transferred to servers in China vast quantities of private and personally-identifiable user data."
Hong downloaded the app, but she never created an account. She alleges that, months later, she discovered that TikTok had created an account for her without her knowledge, and that the account included a dossier of private information, including a face scan, based on analyzing several videos she had created, but had never posted.
According to the suit, ByteDance, TikTok's parent company, used TikTok (formerly Musical.ly) to secretly gather users' locations, ages, private messages, phone numbers, contacts, genders, browsing histories, cell phone serial numbers and IP addresses. That data was then sent to servers in China.
The growing skepticism of TikTok reaches across partisan lines. Last October, Senate Minority Leader Chuck Schumer (D-NY) joined Sen. Tom Cotton (R-AR) in sending a letter to the Office of the Director of National Intelligence asking for an investigation into TikTok as "a potential counterintelligence threat we cannot ignore."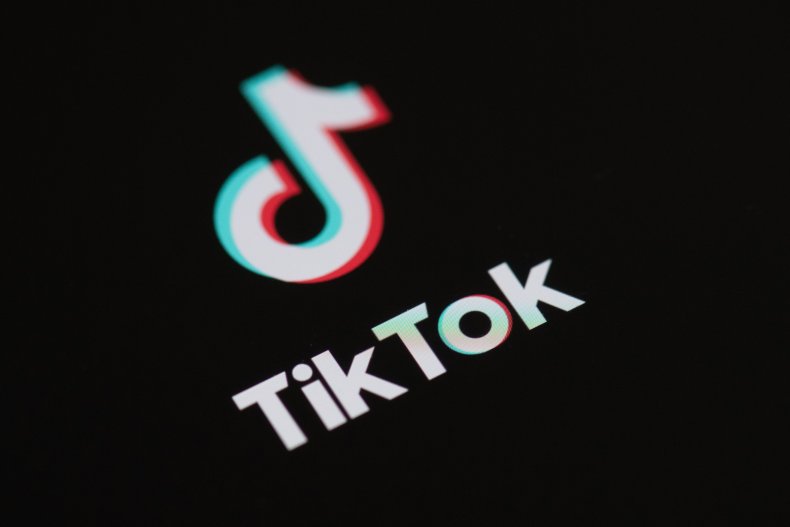 Senior officials at the Department of Homeland Security reportedly reached out to TikTok about managing Chinese political misinformation in the run-up to the 2020 election, a concern magnified by leaked internal guidance and statements from former employees that the company censors content at the behest of the Chinese government. Earlier this month, Rep. Alexandria Ocasio-Cortez (D-NY) praised users of TikTok for allegedly organizing on the platform to buy up tickets to a Trump presidential campaign rally.
TikTok remains under investigation by the Committee on Foreign Investment in the United States, which is looking into ByteDance's acquisition of the Western version of TikTok, Musical.ly, in 2017.
Even in the face of mounting evidence that TikTok is far from harmless, there are still those highlighting TikTok as nothing more than proof of a robust free market in tech. But that is a naïve argument that doesn't account for China's use of its private industry to achieve state ends.
"China would not be above using these apps for large-scale data collection," one cyber-security threat expert told The New York Times. "I don't expect that the government is running all these apps, but they may make an agreement with the companies that they have to cooperate once in a while. And it's easy under Chinese law to require them to do so."
Americans are slowly waking up to the willingness of China to subvert American interests with private industry. The Federal Communications Commission recently designated Chinese telecommunications companies Huawei and ZTE for similar reasons: "substantial ties to the Chinese government, Chinese law requiring them to assist in espionage activities [and] known cyber-security risks and vulnerabilities in their equipment."
TikTok may not yet rise to the level of "assisting in espionage," but there is ample evidence that it could—and an obvious willingness and ability by the Chinese government to encourage it. India has gotten wise to TikTok. Will America follow?
Rachel Bovard is senior advisor to the Internet Accountability Project.
The views expressed in this article are the writer's own.