The U.S. Must Remain Engaged with Central Asia | Opinion
The confirmation of Antony Blinken as secretary of state marks the beginning of a new era in U.S. foreign policy. President Joe Biden's foreign policy will not only impact the American people but millions around the world, including Uzbekistan, a country in Central Asia where I am from. As the Biden administration begins to roll out its foreign policy, I encourage them to take a closer look at Central Asia.
Central Asia—encompassing Uzbekistan, Kazakhstan, Kyrgyzstan, Tajikistan and Turkmenistan—has largely been overlooked by the U.S., despite being home to over 70 million people and offering ample economic opportunities for American businesses and investors.
Take the case of Uzbekistan, whose economic growth has exceeded that of the global economy for most of this century, including in 2020, as a result of the liberalizing reforms undertaken by our current government. These market reforms have led some to refer to Uzbekistan as "ground zero" for investors, as it offers unique business opportunities that are difficult to find elsewhere.
Historically part of the Silk Road, Central Asia has always been the commercial crossroad of civilizations between Europe and Asia. The new positive relationship between the countries of Central Asia—encouraged by Uzbekistan's President Shavkat Mirziyoyev's policies—has created a new atmosphere of trust that paved the way for infrastructure development to improve regional connectivity.
This trend has created opportunities for cooperation between Central Asia and the U.S., for instance via the Blue Dot Network, a U.S.-led initiative for global infrastructure development. Its importance can hardly be overstated given that the world's pressing infrastructure needs are estimated to be $94 trillion over the next two decades.
Uzbekistan is working closely with the U.S. to implement infrastructure projects in energy and transportation. Consider the trillions of dollars of American pension and insurance funds looking for long-term returns that this investment can bring.
The Biden administration would do well to look to Central Asia as it evaluates U.S. support for overseas gas projects. Central Asia straddles large energy reserves, including nearly 4.5 percent of the world's natural gas. Uzbekistan is one of the world's largest natural gas producers, ranks fourteenth in the world for natural gas reserves and has carried out large-scale reforms to open its energy industry to foreign firms.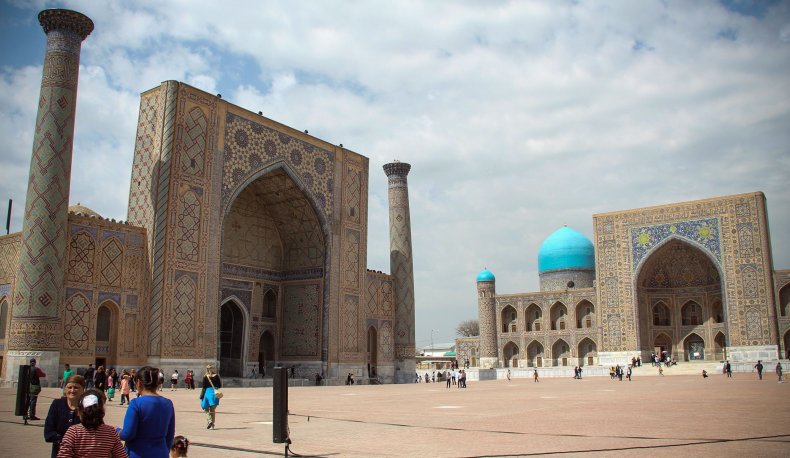 In 2020, the countries that make up Central Asia and the U.S. launched the Power Central Asia program, a five-year, $38.9 million initiative to boost cross-border energy trade that will facilitate commercial transactions and investment. This program offers opportunities for American and international businesses. It also offers the possibility of achieving the U.S.' goal of diversifying its energy supplies while promoting regional stability.
The people of Uzbekistan, as do the American people, want to live in a world where our families are safe. Uzbekistan and its partners in Central Asia are taking active steps to realize this vision of a safer world in close cooperation with the U.S., including working toward peace and stability in Afghanistan.
Last year, the U.S. and Uzbekistan expressed their joint commitment to create a durable political settlement in Afghanistan, a crucial partner with a key role in the long-term development and security of Central Asia.
Uzbekistan has made consistent efforts to encourage direct political dialogue between the Taliban, the Afghan government and Afghan civil society. Together with the U.S., we have taken concrete actions to deepen our cooperation with Afghanistan, including through the U.S.-Afghanistan-Uzbekistan trilateral meeting held last May. The U.S. must continue to engage actively with Central Asia—among others through the C5+1 platform—to achieve our shared objective of promoting long-lasting peace and stability in Afghanistan.
Our two countries share more than political, economic and security interests—we also share common values. There is ample room for the U.S. and the countries of Central Asia to expand their efforts to promote democracy and protect human rights. Like the U.S., Uzbekistan has embraced these values.
As Secretary Blinken completes his first full week as the 71st U.S. secretary of state, I encourage him to take a careful look at Central Asia and recognize the importance of strengthening U.S. ties with this pivotal region central in geography, rich in energy and offering boundless opportunities.
Javlon Vakhabov is the ambassador of the Republic of Uzbekistan to the United States.
The views expressed in this article are the writer's own.