U.S. National David Taylor Killed Fighting ISIS For Kurdish Militia in Syria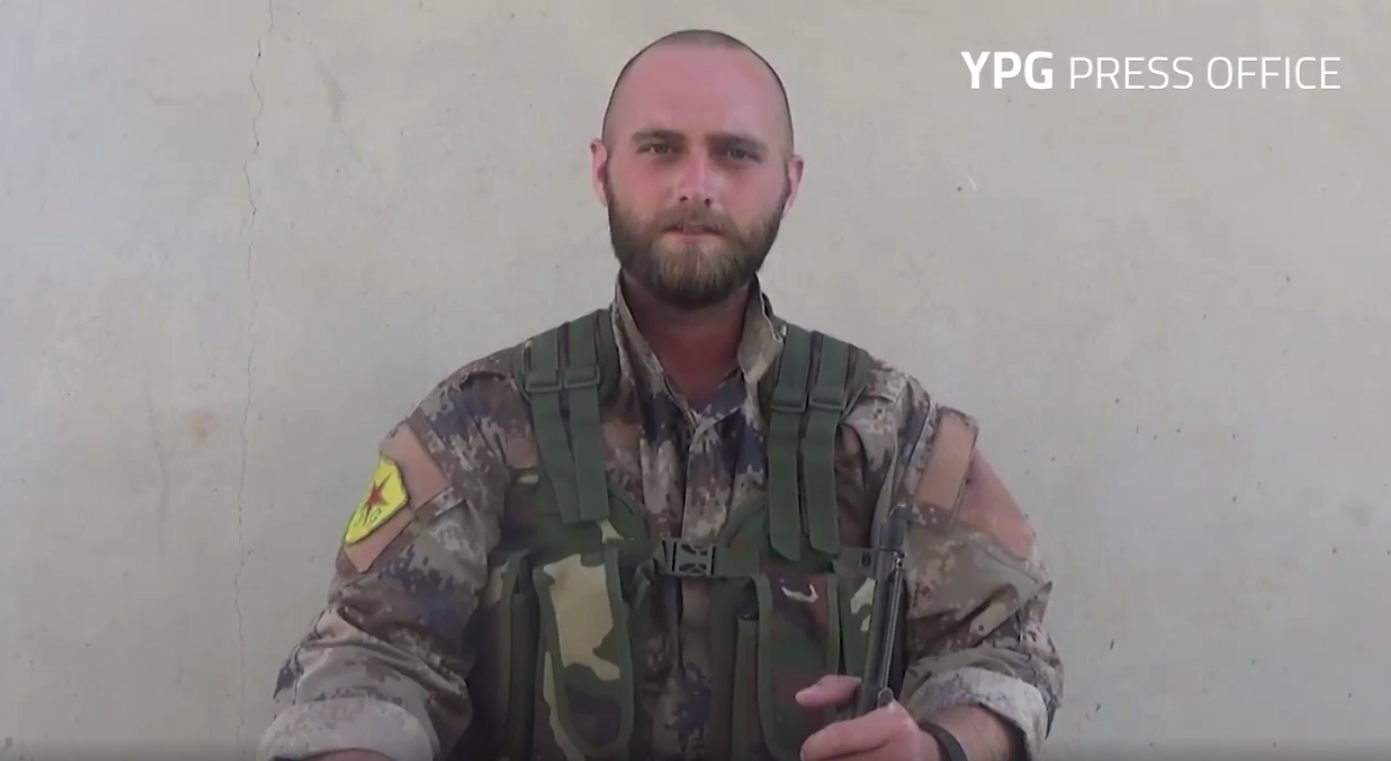 U.S. national and foreign fighter David Taylor has been killed in the battle against the Islamic State militant group (ISIS) in northern Syria, the Kurdish militia he was fighting alongside announced on Tuesday.
The People's Protection Units, also known as the YPG, and the main Syrian Kurdish militia battling the jihadi group announced on social media the 26-year-old Florida native's death near the eastern Syrian city of Raqqa.
The YPG press office video, posted to the militia's Facebook page, identified Taylor's nom de guerre as Zafer Qerecox. He had joined the Kurdish fighters in May, the release said.
"Comrade Zafer was martyred fighting ISIS' barbarism on July 16, 2017, in Raqqa, Syria," the video said.
The release said Taylor was born in February 1991 to a working-class family and studied philosophy at an unidentified university before a four-year stint in the U.S. military.
"He was a well-liked, generous and caring person, and a professional at his job," it said.
The video proceeded to show Taylor speaking to the camera.
"I joined the YPG to fight ISIS and do whatever I can to help the revolution here," he says. "The education that I have gotten here has dealt with ideology, weapons and various tactics. I just want to say hello to my family. I miss you guys, and hopefully I'll see you soon."
He proceeds to speak in Kurmanji, the regional Kurdish dialect. "Long live free Kurdistan! Long live the YPG. Long live the YPJ," he says, in reference to the women's unit that sits side by side with the YPG.
Kurdish social media channels called Taylor a "hero" and a "martyr" who died fighting for their cause.
A State Department official, in an email sent to Newsweek, would not confirm Taylor's death or that the government is providing any assistance to his family. "We are aware of reports that a U.S. citizen was killed while fighting in Syria. We have no further comment at this time," the official said.
Washington warns Americans against traveling to Syria, a country ripped apart by six years of war, because of the risk of kidnapping, injury or death. The government openly says its ability to assist those injured or kidnapped in Syria remains severely limited.
Numerous Western foreign fighters have joined the ground troops battling ISIS, at their own risk and against the advice of their governments.
The YPG is fighting alongside Arab militiamen and militiawomen in a coalition known as the Syrian Democratic Forces (SDF). The force is the principal ally of the U.S.-led coalition battling ISIS in northern Syria, and Washington is arming the coalition, angering its NATO ally Turkey.
The SDF forces are besieging the eastern Syrian city of Raqqa, ISIS's de facto capital, and have captured more than a quarter of its neighborhoods in the six-week-long offensive.