U.S. National Debt Adds $1 Trillion in 6 Months, Partially Due to Trump Legislation
In just over six months, the U.S. has added a trillion dollars to its national debt. The benchmark was achieved earlier in March, increasing from the $20 trillion mark reached in early September 2017.
According to MarketWatch, the debt is expected to increase after President Donald Trump signed a debt limit suspension in February. The debt limit suspension allows for unlimited borrowing through March 1, 2019.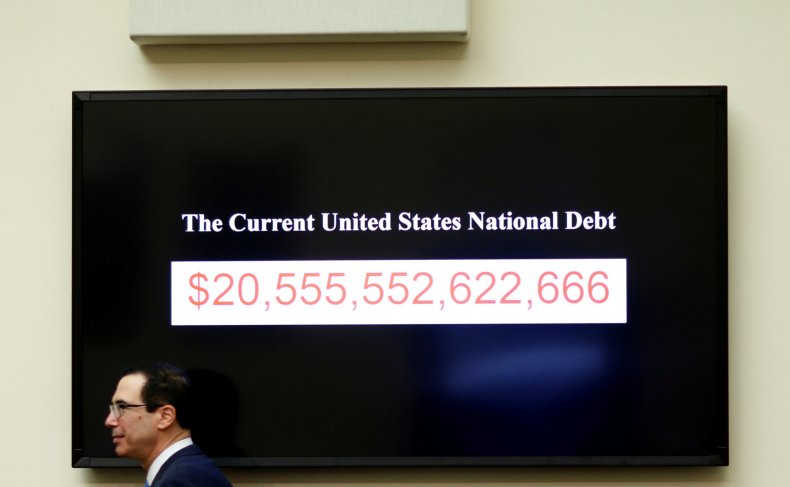 The national debt first hit the $20 trillion mark on September 8, 2017, according to government records. MarketWatch noted the debt took 20 months to add a trillion dollars to exceed $20 trillion. It tacked on an additional trillion dollars on March 15, hitting $21,031,067,004,766.25.
In November, two months after the national debt surpassed the $20 trillion mark, Trump berated Democrats for discussing the increase.
The trillion dollar increase over approximately 6 months has happened before. In 2009, a trillion dollars was added to the national debt between mid-March and mid-November. It happened again between June and December 2010.
Analysts predict the U.S. will dive further into debt over the next year. In a report published March 2, the Committee for a Responsible Federal Budget said the national debt "is rising unsustainably." It added that "recent tax and spending legislation have made a bad situation even worse."
The committee predicted that trillion-dollar deficits will return permanently by next year and that the debt will exceed the size of the economy within 10 years. "Under potentially more realistic policy assumptions, the country will be facing a $2.4 trillion deficit and debt of 113 percent of Gross Domestic Product (GDP) by 2028," it said.
The national debt first reached a trillion dollars in October 1981, during President Ronald Reagan's first term. The trillion dollar mark came just months after Reagan signed major tax cuts into law in August of that year.
The 1981 tax cut reduced federal revenue by an average of $118 billion a year—in today's money—during the first four years, according to a U.S. Treasury paper.