The United States and Ukraine have briefed European allies that a recent surge of Russian troops near the country's eastern border could indicate preparations for an invasion.
While Russia continues to claim that nothing is out of the ordinary, Ukraine is calling on its allies for support and protection.
"The best way to deter an aggressive Russia is to make it clear for the Kremlin that Ukraine is strong, but also that it has strong allies who will not leave it alone in the face of Moscow's ever-increasing aggressiveness," Ukrainian Foreign Minister Dmytro Kuleba said last Wednesday in a joint conference with U.S. Secretary of State Anthony Blinken.
In Ukraine, a nation of 44 million people whose military is still rebuilding from years of violent conflict, many have accused Russia of continually using tactics like these to intimidate and frighten. A recent visit by President Vladimir Putin to the occupied region of Crimiea only inflamed local anxieties.
"It should be noted that the Russian Federation periodically resorted to the practice of transferring and accumulating military units in order to maintain tensions in the region and political pressure on neighbouring states," according to the Defense Ministry of the Ukraine.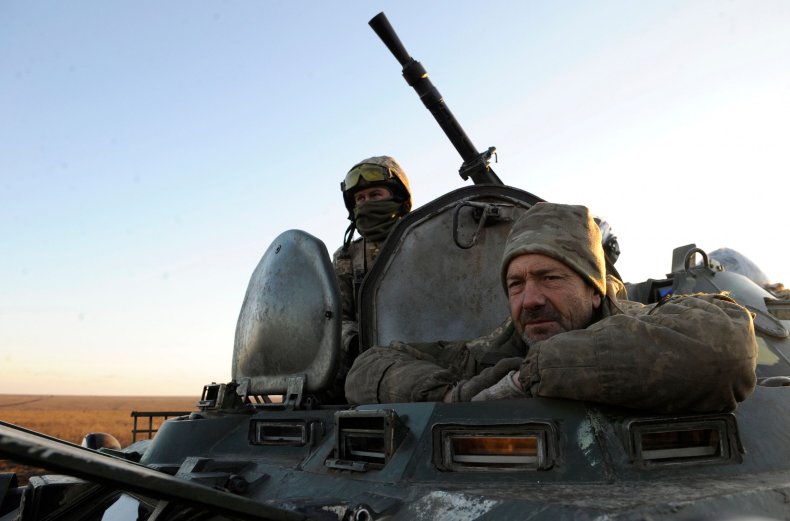 With an increasingly strained relationship with Moscow, the U.S. is prepared to respond to Ukraine's call for help, as it sees the nation's sovereignty as "central to the global struggle between democracy and autocracy," according to a White House statement.
The State Department will continue to honor the strategic partnership between the U.S. and Ukraine by sharing relevant intelligence information, collaborating on the development of military technology, and providing investments to the Ukrainian National Army (UNA).
"The U.S. commitment to Ukraine's independence, sovereignty and territorial integrity is ironclad," Blinken said in the joint conference, affirming the country's political, economic and security interests in the region.
European allies have also stepped up in support of the small nation. The North Atlantic Trade Organization (NATO), an alliance consisting of 28 European countries (plus the U.S. and Canada), has publicly condemned Russia's expansion of military forces along the Crimea-Ukraine border.
NATO Secretary General Jens Stoltenberg warned Russia that the western military alliance was standing by Ukraine, posting on Twitter that "NATO is closely monitoring the large and unusual concentrations of Russian forces close to Ukraine's borders. We call on Russia to be transparent, prevent escalation & reduce tensions."
Speaking after talks with Ukraine's foreign minister in Brussels, he said that he did not want to speculate about Russia's intentions, but he added a note of caution.
"We see an unusual concentration of troops," Stoltenberg said, "and we know that Russia has been willing to use these types of military capabilities before to conduct aggressive actions against Ukraine."
The troop build-up at the border is dangerous, he said, because it reduces the amount of warning time people would have should Russia decide to "conduct a military aggressive action against Ukraine."
Ukraine's ultimate goal is to deter Russia from taking any directly violent actions. Rallying international attention and support from allies is one way to do that.
While officials in Moscow continue to dismiss these accusations as unfounded, the best thing Ukraine can do is be prepared, Kuleba said last week.
"We have to remain diligent and be resilient, but we also need to fill all gaps to our resiliency as soon as possible," he said. "This is why we raised a number of issues with our (American) partners about the most pressing needs of our defense and security sectors."