U.S. Natural Gas is Saving Europe From its Own Energy Policy | Opinion
U.S. liquefied natural gas (LNG) tankers are sailing to the relief of Europe as the latter faces perhaps its direst energy crisis in recent history. But you'll hear no mention of this American armada from the "keep it in the ground" Biden administration.
The EU used to prioritize infrastructure development, such as LNG terminals and pipelines, to balance supply and demand for fuel. However, Brussels abandoned its energy security for a feel-good climate agenda and a naïve trust in Russia (and Germany) to uphold a transit agreement with Ukraine.
Neither Brussels' climate activism nor Russian interference is new, but the consequences are increasingly devastating. Russia, for its part, is engaged in its sixth manipulation or outright shut-off of supplies to Europe. All the while, climate activists have suffocated investment into Europe's diversification efforts by calling for an outright ban on new natural gas development.
This is the case in Germany, where politicians scoff at planned LNG import terminals as dirty and unnecessary. The overall result is that Europe's receiving capacity has effectively been capped as leaders endeavor to reduce emissions by 55 percent by the close of the decade. Perhaps this stance warrants reconsideration.
While there is no doubt that Vladimir Putin is purposely withholding energy supplies, the blame for this predicament should be placed squarely on European policymakers who demonize fossil fuels and call for a policy of rapid energy transition that is out of touch with reality.
Energy price volatility reached new heights as the region's benchmark trading hub recorded a spike of more than 900 percent at year's end. U.S. LNG is helping correct the market, but natural gas futures show limited relief, and consumers are paying the price.
Consider the U.K., where a major energy provider, Ovo Energy, advised its customers to "eat porridge" and "cuddle their pet" as ways to stay warm. In Italy, people may soon be taking to the streets as high energy prices are driving up the cost of food. It didn't have to be this way.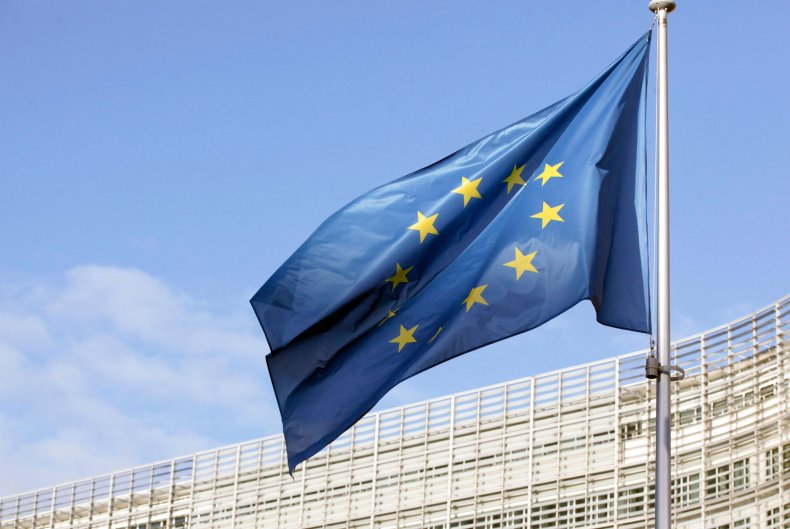 The International Energy Agency's Fatih Birol, who once called for a moratorium on new fossil fuel investments, now applauds U.S. LNG exports as he raises the alarm in the hopes of drawing international attention.
Governments and international organizations have failed to recognize the root causes of this crisis. Thankfully, reality may be setting in as the EU considers reforming its green taxonomy to label natural gas a sustainable energy source, thereby encouraging much-needed investments. It seems the pragmatic policy of energy security may be taking priority over rapid societal transformation.
So what has been President Joe Biden and Energy Secretary Jennifer Granholm's stance on this? Silence. The Biden administration prefers to shun America's energy bounty and depict our potentially liberating resources as burdens of guilt to be discarded in the name of global equity.
The silence is all more bizarre now that the U.S. is the world's largest LNG exporter and is pulling Europe back from the brink of disaster. Biden's administration is launching a 1,000-person "Climate Corps" rather than offering support for a fuel that is reducing emissions and providing energy security to millions at this moment. The truth is that Europe represents an inconvenient truth for Biden's climate agenda.
Despite almost daily reminders of the importance of natural gas, the Biden administration stands behind its misguided policies, which include directing the federal government to oppose all natural gas projects overseas. Well, maybe not all of them. According to senior Senate staff, Biden was spotted on Capitol Hill lobbying against Senator Ted Cruz's sanctions on Russia's Nord Stream 2 natural gas pipeline.
The solutions exist, but they must be acknowledged. Climate rhetoric must be weighed against its impact on markets because, as President Barack Obama stated, "words matter." The energy crisis in Europe and the stagnation of new project development make this clear. Biden's continued embrace of radical climate policies will only serve as a passive endorsement of energy insecurity at home and abroad.
American natural gas fuels energy independence, reinforces U.S. national security, reduces emissions and underpins economic growth. The armada of U.S. LNG tankers represents the real-world global impact of America's exporting industry. When the world seeks solutions and security, they should think of America, first.
Sam Buchan is an energy and foreign policy strategist who served on the National Economic Council, as well as Secretary of Energy Rick Perry's Senior Advisor on International Relations.
The views expressed in this article are the writer's own.