Black Navy Veteran Says He Was Attacked by Dallas Night Club Bouncers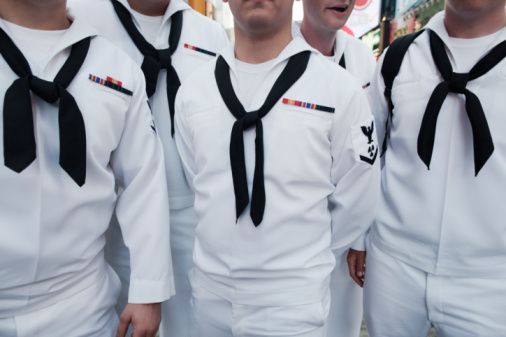 A man from Texas is accusing the security at a Dallas nightclub of beating him after he and his friend got into a spat with another customer.
Jalen Bell, who says he is a Navy Veteran, posted photos on Facebook on Monday of his injuries. Bell said he was out celebrating Cinco de Mayo with a friend on Saturday at XTC Cabaret nightclub in Dallas when he was attacked by white security guards.
In his Facebook post, Bell said he mistakenly put his drink down at a table that was reserved for seven men. When one of the men put his cigarette out in Bell's drink, the two "exchanged words" but left the club shortly after the encounter. Bell said the security guards were waiting outside where "they beat us both like animals."
"They called me [expletive] as they punched, stomped and grabbed my throat with such force I felt my trachea beginning to snap. They cracked my ribs and injured my eyes, jaw and back," Bell wrote.
"These men attacked me and my friend because they could. We were black and vulnerable and they don't believe that the law will have any consequences for them. This is not ok," Bell continued.
In a statement to Newsweek, the Dallas Police Department said Bell made a report about the incident on Saturday at 4 a.m. and told officers he was placed in a chokehold by the suspect, but was able to get out of it. He went to the hospital to take care of his injuries.
XTC nightclub said in a statement to NBC 5 it is investigating the incident and has a "zero tolerance policy for any kind of discrimination."
"XTC Cabaret Dallas has a zero-tolerance policy for any kind of discrimination. Our club has a very diverse clientele, equally diverse management and staff, and has been in business a long time. Our initial understanding is that this incident involved what was deemed to be an unruly customer. We are continuing to investigate the incident internally and ask the community to be patient until that is concluded," the statement read.
Newsweek reached out to XTC nightclub for further comment, but did not hear back in time for publication.
S. Lee Merritt, Bell's lawyer, said during a press conference on Wednesday that they will be filing a lawsuit against the nightclub and the bodyguards involved in the attack.
"We believe it is in the best interest of the public that those security guards or officers are terminated and that these men are prosecuted," Merritt said.
Bell said during the press conference that he's in a lot of pain, but added this attack has motivated him to share his story.
"It's not just me. This is happening all across the country and it is, unfortunately, every time it happens," Bell said. "People think it can't happen to them, but it can. It's horrible, it's a horrible feeling."