U.S. Navy Destroyer Arrives in Ukraine Amid Rift With Russia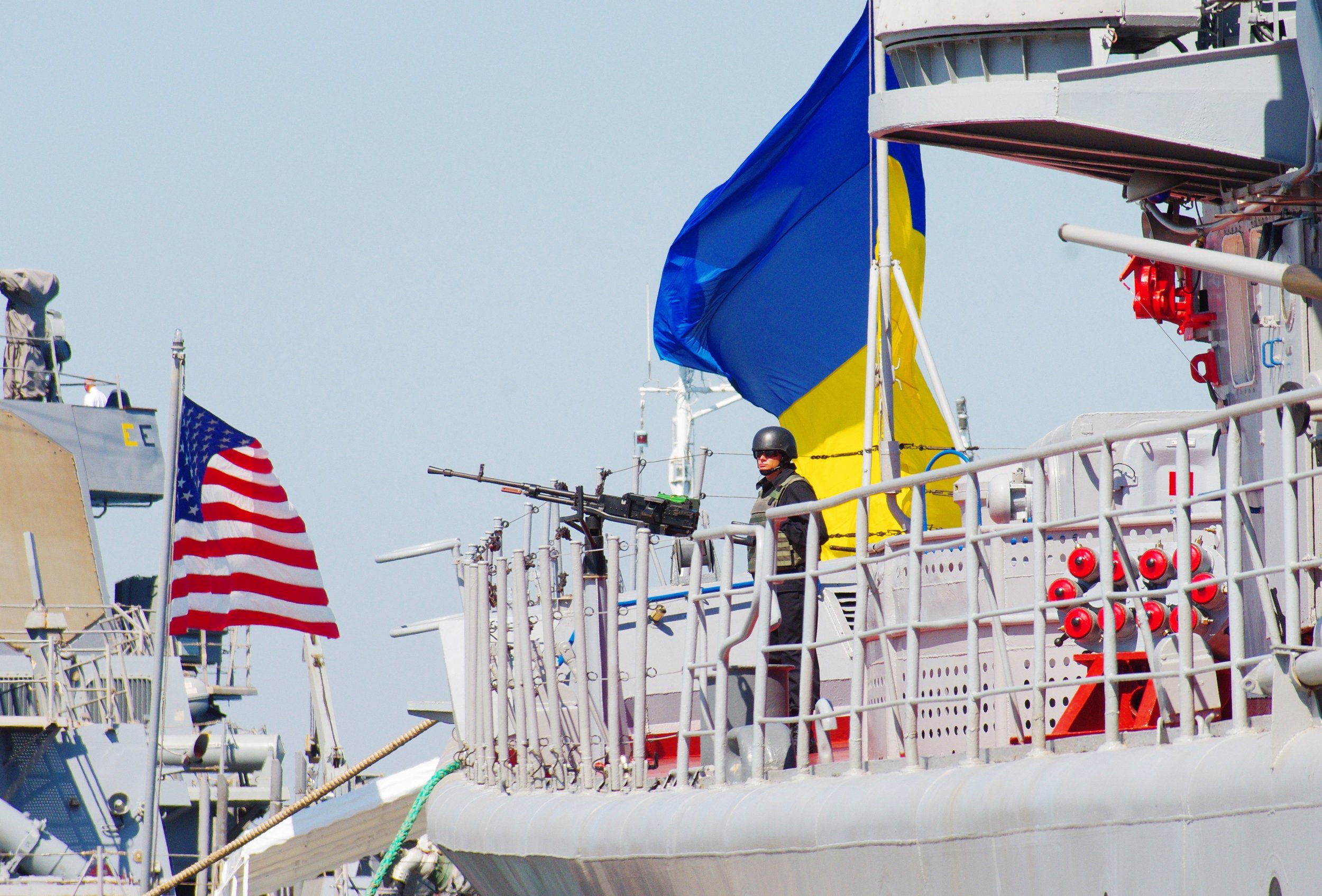 The U.S. Navy's guided-missile destroyer Carney sailed into Ukrainian waters Monday in the third visit by a vessel of its kind to the tense Black Sea region since August.
The Arleigh Burke-class U.S.S. Carney docked in the port city of Odessa as part of an ongoing commitment by the U.S. military to show support for Ukraine, particularly in the face of Russian aggression. The former Soviet country has been locked into a prolonged standoff with Russia in its east and south.
Related: Russia will pay a "huge price" for backing Iran, Trump's top security adviser said
In 2014, masked Russian troops seized Ukraine's southern Crimean Peninsula shortly after protesters had ousted the pro-Russian government of Viktor Yanukovych in Kiev. Russian armed forces in Ukraine's eastern regions of Donetsk and Luhansk have also fought against Ukrainian government forces for over three years.
The U.S., which has three military allies on the Black Sea basin, has pledged support for Ukraine and conducted a handful of drills with the country. The U.S.S. Carney was last in the neighborhood during a multinational drill in July that included Ukraine.
"Returning to the Black Sea and Odessa is a familiar mission," Peter Halvorsen, commanding officer of the ship said on Monday, according to a statement by the U.S. Navy. "Carney was here during the summer in support of Sea Breeze-2017, and we look forward to improving our cooperative capability with the Ukrainian Navy."
Since the fallout with Moscow, the U.S. has sporadically sailed warships in the region as a sign of support for unsettled nations in Russia's sphere of influence. Following the end of Sea Breeze, the U.S.S. Porter and James E. Williams destroyers patrolled the waters in August and November respectively, meaning U.S. Arleigh Burke-class vessels have visited the area on roughly a bimonthly basis.
"U.S. ships will continue to enter the Black Sea and work with our allies and partners to ensure maritime security and stability," Captain Tate Westbrook, who oversees ships in the Europe-based 6th Fleet, told the Stars and Stripes newspaper.
Carney arrives in the Black Sea as part of the Pentagon's Operation Atlantic Resolve, which is responsible for the annual rotation of forces throughout Europe. Regional allies and partners coordinate joint training events with the U.S. tour, and Moscow has frequently complained about touring U.S. forces.
Related: See the ancient shipwrecks, discovered in the Black Sea's dead zone
Russia has repeatedly voiced severe criticism of nonregional forces flexing muscles in the Black Sea—an area in which the Kremlin once enjoyed unrivaled dominance. Rhetoric against U.S. ships, which have "no business" in the region, according to a decorated Russian general, has sometimes resulted in tense run-ins.
The U.S.S. Porter's visit in February prompted two Russian fighter jets to zip at high speed very close to its deck. A U.S. Poseidon aircraft felt no more welcome in the region when a Russian fighter tried to intercept it at close range in November, causing "a 15-degree roll and violent turbulence."