Is the U.S. Navy Falling Apart? Series of Accidents Raises Alarm About the Military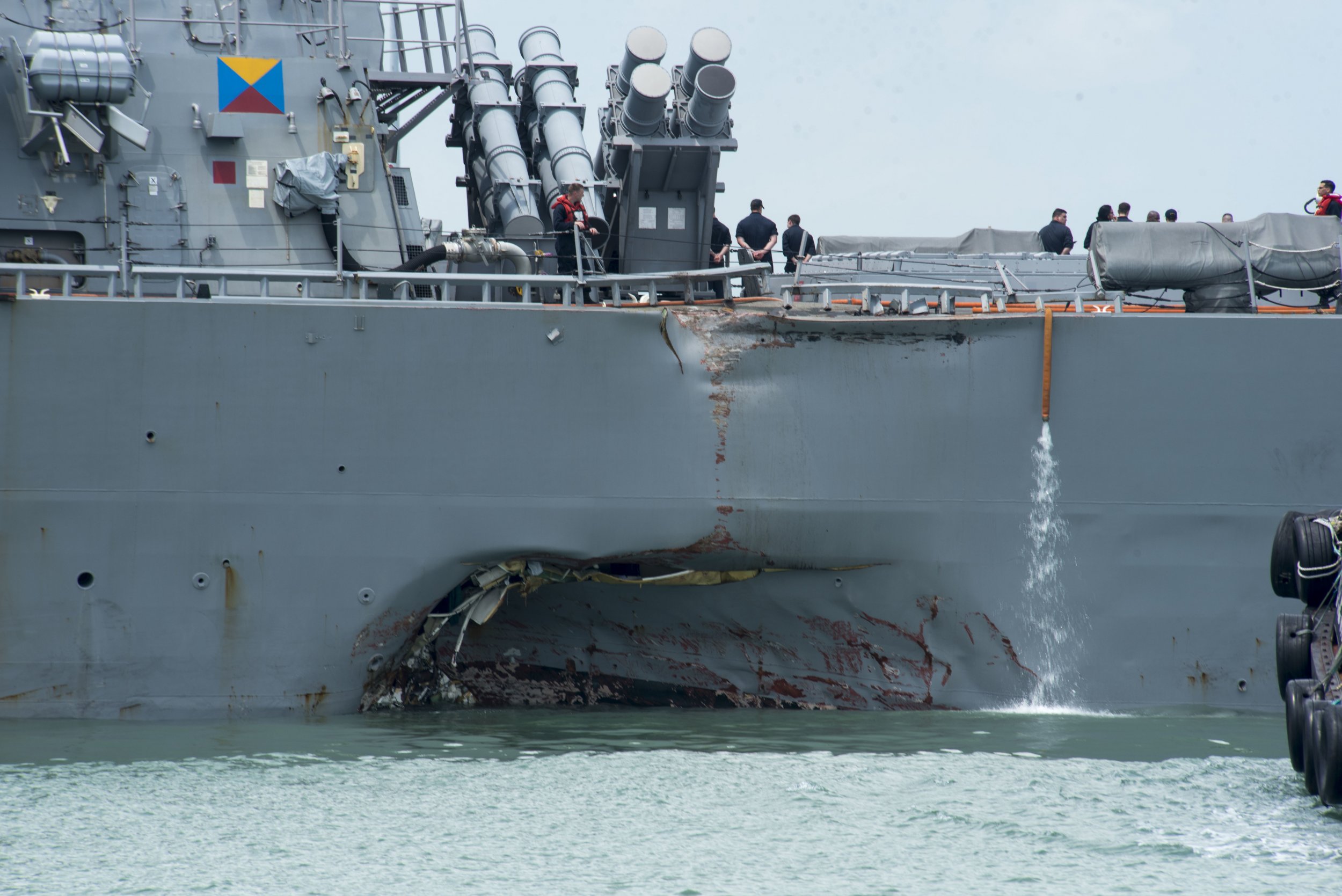 The U.S. Navy was having an abysmal year even before an aircraft carrying 11 crew members and passengers crashed into the Pacific Ocean near Okinawa, Japan, on Wednesday. The incident marked the fifth accident in 2017 for the U.S. Navy's 7th Fleet, which is based in Japan.
Eight people involved in Wednesday's crash have been rescued and are in "good condition," according to a statement from the U.S. Navy. Three are missing, and a rescue mission is ongoing.
The aircraft, a C2-A Greyhound propeller cargo plane, was en route to the USS Ronald Reagan, America's largest warship in Asia, when it crashed.
"Our Sailors are in my thoughts and prayers as we perform search and rescue operations for a downed aircraft in the Philippine Sea. Eight of 11 Sailors are safe and sound on USS Ronald Reagan. We continue to search for three," the chief of naval operations, Admiral John Richardson, said Wednesday in a statement.
President Donald Trump also addressed the situation in a tweet: "The @USNavy is conducting search and rescue following aircraft crash. We are monitoring the situation. Prayers for all involved."
Wednesday's accident happened months after two deadly incidents involving U.S. Navy vessels. In June, the USS Fitzgerald collided with a container ship off the coast of Japan, killing seven American service members. Two months later, 10 U.S. sailors were killed when the USS John S. McCain, a guided-missile destroyer, collided with a chemical-and-oil tanker near Singapore. A U.S. service member was also seriously injured in early November when he was struck by a plane being towed on the flight deck of the USS Carl Vinson.
The Navy fired the admiral in charge of the 7th Fleet in August, citing a "loss of confidence" in his ability to lead. Other top naval officers have also faced repercussions as a result of these incidents, but the Navy so far has continued to experience accidents.
Many have blamed exhaustion for the recent series of accidents: Human error is typically at the center of such incidents.
Roughly a week before the accident on Wednesday, Republican Senator John McCain, chairman of the Senate Armed Services Committee and a veteran who served as a U.S. Navy pilot during the Vietnam War, ripped into the Navy, saying it was overworking its personnel. During a hearing for Defense Department nominees last Tuesday, McCain warned there would be more "tragedies" if something didn't change.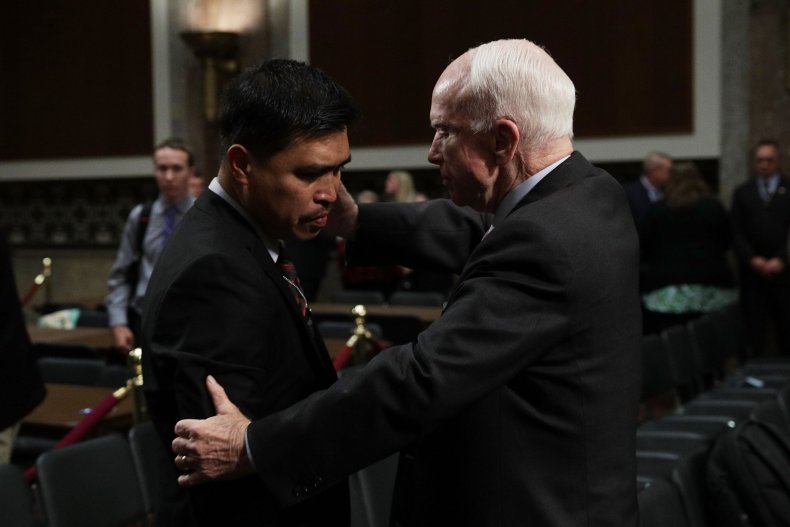 "I look you in the eye and tell you a 100-hour workweek is too long for a young member of our Armed Forces," said McCain. "The department is struggling to make do with budgets that are too small, unpredictable and driven by politics rather than strategy."
He added: "Something's got to change. I don't like looking at those mothers whose children's deaths could have been prevented. This is a serious issue. It's pretty obvious, according to the chief of naval operations, that this could have been prevented. And Congress is also complicit in this almost criminal behavior."
Following Wednesday's incident, McCain tweeted, "Praying for all involved in @USNavy aircraft crash as search & rescue efforts continue. The Senate Armed Service Committee is closely monitoring the ongoing investigation to determine why this happened."
Indeed, many questions remain about what can be done to prevent future naval accidents, which were far less common in previous years.