U.S. Navy Fighter Jet 'Burst Into Flames' and Crashed, Killing Two Aviators
A U.S. Navy fighter jet crashed during a training flight off the coast of Florida Keys on Wednesday afternoon.
The two aviators on board of the F/A-18F Super Hornet, the pilot and a weapons system officer, were recovered and brought to the Lower Keys Medical Center. They were later declared dead.
The U.S. Navy is withholding their names until their families are notified, it said in a statement on Wednesday evening.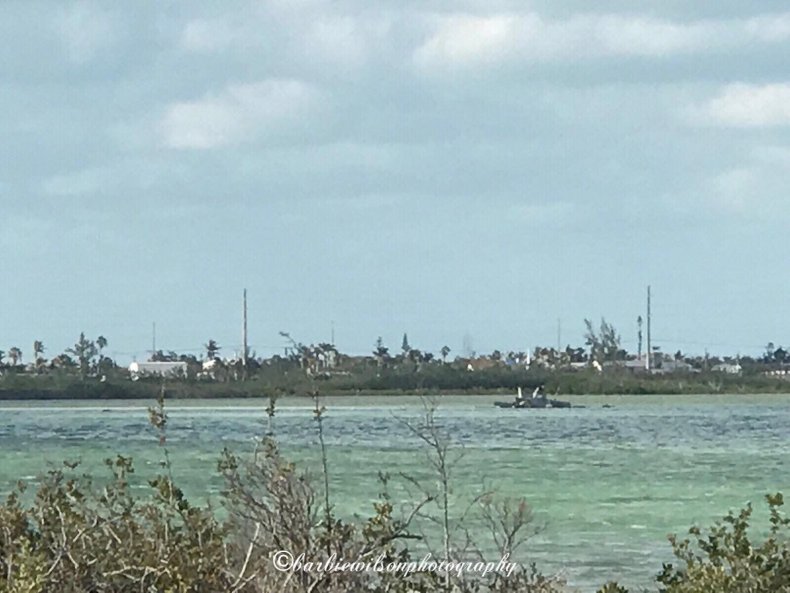 A witness described the plane bursting into flames. "I saw the fire and then it just dropped," Barbie Wilson, who witnessed the incident while driving, told FL Keys News. "In the air, I saw fire," she said.
President Donald Trump offered his condolences to the aviators' families in a tweet on Wednesday night. "Please join me with your thoughts and prayers for both aviators, their families and our incredible U.S. Navy," he wrote.
Incidentally, the president visited a Boeing manufacturing facility in Missouri earlier on Wednesday, describing the F-18 as one of his "favorite planes" and a "work of art."
The meeting came two weeks after reaching a $3.9 billion informal agreement for two planes to serve as Air Force One that he had threatened to cancel because of their price tag.
The Navy is probing the cause of the crash, not the first instance of a deadly incident during training on board of an F/A-18 fighter jet.
In a statement to the House Armed Services Committee in March 2017, first reported by Bloomberg, U.S. Navy commanders shared concerns about the state of the F-18 fleet, associated with an increase in pilots' "physiological episodes," due to oxygen deficiency or loss of cabin pressure in the fighter jets.
A series of crashes occurred in 2016. Among these, one involving F/A-18A pilot Captain Jeff Kuss who died in Tennessee in June, while another deadly incident involving a single-seater F/A-18C Hornet killed Major Richard Norton in California in late July. Four days later, in August, an F/A-18C Hornet crashed in Nevada, but the pilot ejected to safety.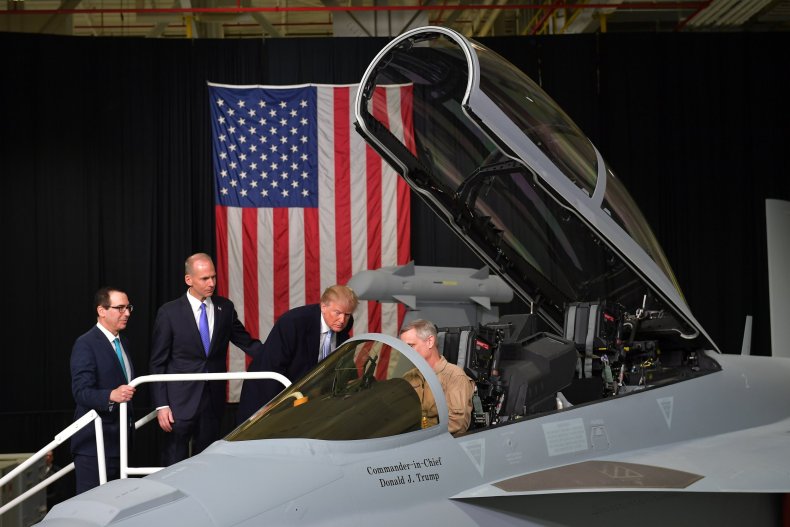 A presidential candidate at the time, Trump commented on the August crash during an interview with The Washington Post that took place the day after the incident.
"Oh, did they have another one of these things go down? It's terrible that crash. Never liked that plane, structurally. I never thought that plane could—" he said, reacting to a news report playing on a television that was switched on throughout the interview, before being interrupted by the reporter who was asking him about an entirely different topic.
Trump then changed his tune about Boeing's fighter jets, asking the company in December 2016 to price a contract for their F/A-18 Super Hornet to compete with Lockheed Martin's expensive F-35 fighters.