U.S. Navy Lieutenant Commander Accused of Sex Trafficking
A United States Navy lieutenant commander was arrested last week in Virginia on charges of sex trafficking, according to local law enforcement.
Lieutenant Commander Charles Cranston was arrested November 18 in Henrico County, near Richmond, according to the county sheriff's arrest reports. He is charged with prostitution, commercial sex trafficking and sex trafficking with intent to receive money.
Navy Lieutenant Commander Madisyn Hansen confirmed the arrest in a statement to Newsweek Monday afternoon but deferred to local law enforcement on the specifics of the case.
"We can confirm Lt. Cmdr. Charles Cranston was taken into custody by the Henrico Police Department on November 18," the statement said. "The Navy takes this matter seriously and is fully cooperating with law enforcement."
According to Task & Purpose, a military news organization, Cranston serves as a security officer with the command's Anti-Terrorism Force Protection unit in Norfolk.
Cranston enlisted in the Navy in April 1994 and began commissioning as an officer in June 2006. He served with a Maryland-based air test and evaluation squadron until 2009, Task & Purpose reported. He was later prompted to lieutenant commander in September 2016.
He is being held in court without bond at the Henrico County Jail and is expected to appear in court December 10, according to Task & Purpose.
In a statement to Newsweek, a spokesperson from the Henrico County Police Department wrote that no further details were immediately available about his arrest because it is an active investigation.
The Henrico County Sheriff's Office referred to the police department for specific details.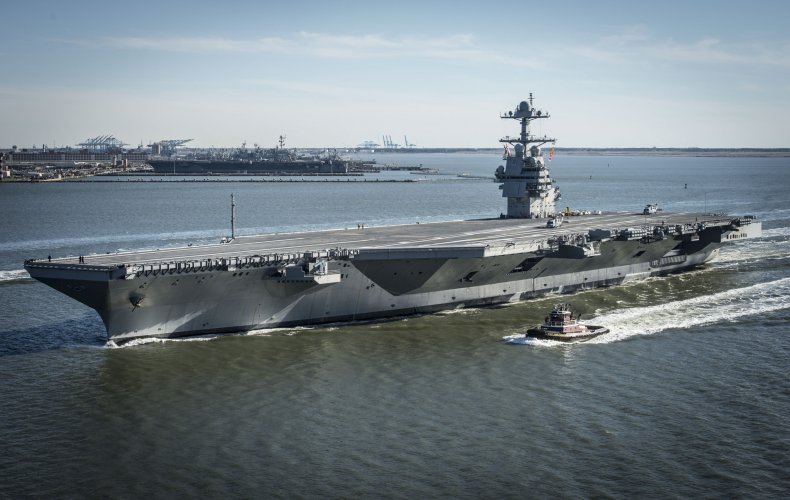 Cranston is not the first member of the U.S. Navy accused of engaging in alleged sex trafficking. In 2020, The Military Times reported that several sailors were accused of trafficking women in the Middle East as far back as June 2017.
The report prompted three U.S. senators to demand answers from Navy officials as to how they are combating human trafficking involving U.S. sailors. They wrote that it is "incumbent on the Navy to ensure that survivors are connected with appropriate victim services and that all Sailors who participated are subject to appropriate punishment," the Times reported.
"Even the perception that Navy personnel could be involved in trafficking is damaging to local and global perception of U.S. forces," the letter reads. "Beyond the despicable crime that Sailors were charged with, the underlying culture—often referred to as 'a girl in every port'—that has allowed prostitution in U.S. Navy ports is shameful."
Navy officials told the Times in 2020 that while they did not believe there were any other cases of sailor trafficking in Bahrain since 2018, they had concern that "these crimes are not confined to this location."
Update 11/23/2021 11:20 a.m. ET: This story has been updated to include a statement from the Henrico County Police Department.