U.S. Navy Names Pilot Killed in F/A-18E Super Hornet Jet Crash
Military officials have identified a U.S. Navy pilot who was killed after his jet crashed in the Mojave Desert on Friday afternoon.
The man was identified as Lieutenant Richard Bullock, who was killed when his F/A-18E Super Hornet crashed near Trona, in San Bernardino County, around 2:30 p.m. PDT on June 3, according to a statement from the Navy issued Sunday.
He was assigned to Strike Fighter Squadron (VFA) 113, which was based at Naval Air Station Lemoore in California. The base has 16 operational Strike Fighter squadrons.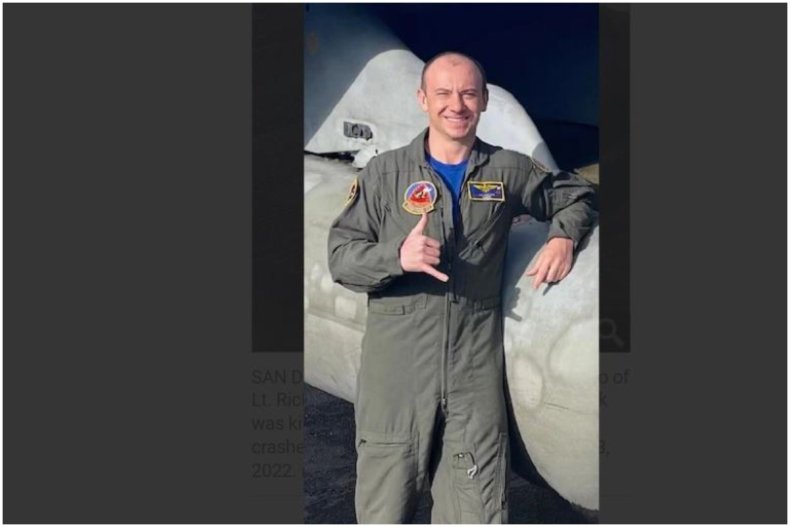 Bullock was flying a routine training mission at the time before his aircraft went down in a remote part of the desert.
No civilians were hurt in the crash, officials said.
The Navy and other local authorities have secured the scene while the crash is investigated.
"The Navy mourns this tragic loss alongside the family, friends and shipmates of Lt. Bullock," the statement from the Navy said.
Newsweek contacted the Navy for further comment.
The Mojave Desert extends more than 124,000 square kilometers across Arizona, California, Nevada and Utah. The climate is extremely variable, with frequent temperatures below frozen, as well as scorching hot temperatures.
In a separate incident on Friday, a Navy Special Warfare community died and four others were injured in a car crash close to Camp Billy Machen in Niland, California at around 10 a.m. local time.
The Navy said in a statement: "The deceased Sailor was pronounced dead on the scene and transported to the San Diego County Medical Examiner's Office. Four additional Sailors were transported for care to regional hospitals."
The Navy said two of the four sailors were in critical condition, while the other two were in stable condition. The names of the individuals, who were all assigned to a West Coast-based Special Warfare units, were not provided.
In March, another Navy plane crashed off the coast of Virginia, which killed one person and caused two injuries.
The crew on that flight, from the East Coast Airborne Command and Control Squadron based out of Norfolk, had been conducting flight operations near to the Eastern Shore boundary of Maryland and Virginia.
Maryland State Police rescued two crew members, who sustained non-life-threatening industries. A third crew member was found dead in the aircraft, the Navy said.
Earlier in March, four Marines perished in a crash in an MV-22B Osprey jet in the Arctic Ocean off the coast of Norway.
In February, four civilians were killed in a crash at a missile range in Kauai, Hawaii.