U.S. Navy Plane Crashes Near Japan With 11 People on Board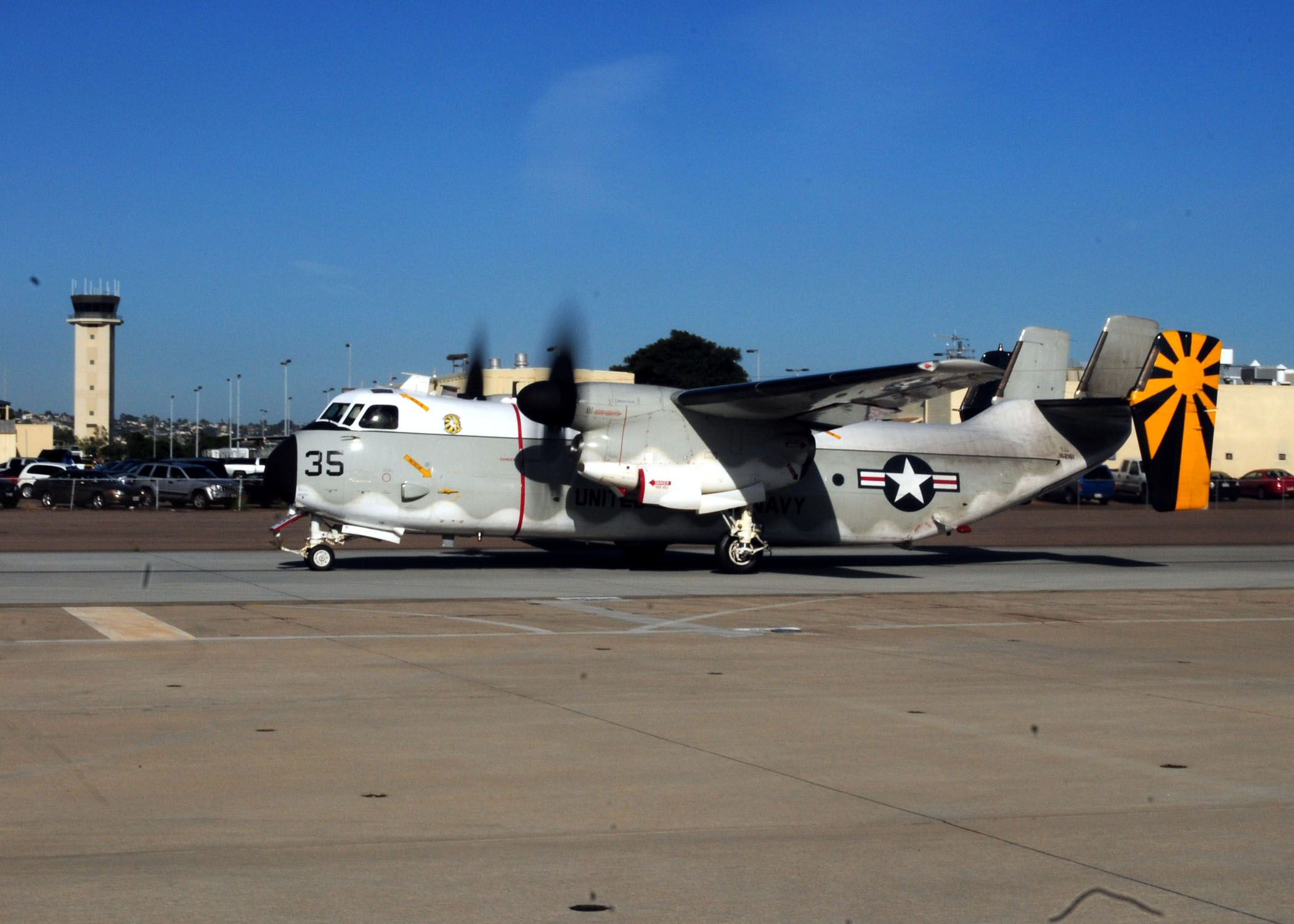 A U.S. Navy airplane has crashed in the Philippine Sea near the coast of Okinawa, Japan, the Pacific 7th Fleet command said in a statement on Wednesday.
The airplane was carrying 11 people and heading towards the USS Ronald Reagan, the Navy's aircraft supercarrier and the largest warship deployed to the Pacific.
The incident occurred around 2.45pm local time (00:45am EST). The names of the crew and passengers on board of the cargo plane are currently being withheld.
"USS Ronald Reagan is conducting search and rescue operations. The cause of the crash is not known at this time," the statement read.
Eight people have been rescued so far, Japanese defense minister Itsunori Onodera told reporters, quoted in the Japan Times.
He also said the U.S. Navy had informed him that the crash may have resulted from engine trouble, Reuters reported.
The White House and President Donald Trump have yet to comment.
The C-2 Greyhound plane delivers mail, personnel, and other supplies from mainland bases to aircraft carriers at sea and was first deployed in the 1960s. The Navy decided in 2015 to buy long-range tilt-rotor Osprey aircraft to replace the aging carriers.
The crash is the latest in a series of incidents this year involving the 7th fleet, the largest of the Navy's forward deployed fleets comprising between 50-70 ships, 140 aircrafts and 20,000 sailors.
The fleet lost two of its main destroyers in separate incidents earlier this year. The USS John S. McCain collision near Singapore in August resulted in the death of 10 servicemen, while seven sailors died in the USS Fitzgerald accident near the coast of Japan in June. The USS Stethem lost a soldier at sea in early August.
Fleet commander Vice Admiral Joseph Aucoin was subsequently dismissed from his role a few weeks before his planned retirement and Vice Admiral Philip Sawyer was appointed instead.
He removed four other officials from the chain of command: Task Force 70 commander Rear Admiral Charles Williams and Destroyer Squadron 15 commander Captain Jeffrey Bennett in September, and the commanding officer and executive officer of USS John S. McCain in October after an investigation found the crash was "preventable."
The U.S. military is also under fire in Japan after a Japanese citizen was killed in a car crash reportedly caused by a drunk-driving Marine.
U.S. Navy Plane Crashes Near Japan With 11 People on Board | World