New U.S. Navy Warships Could Better Match Up With Russia and China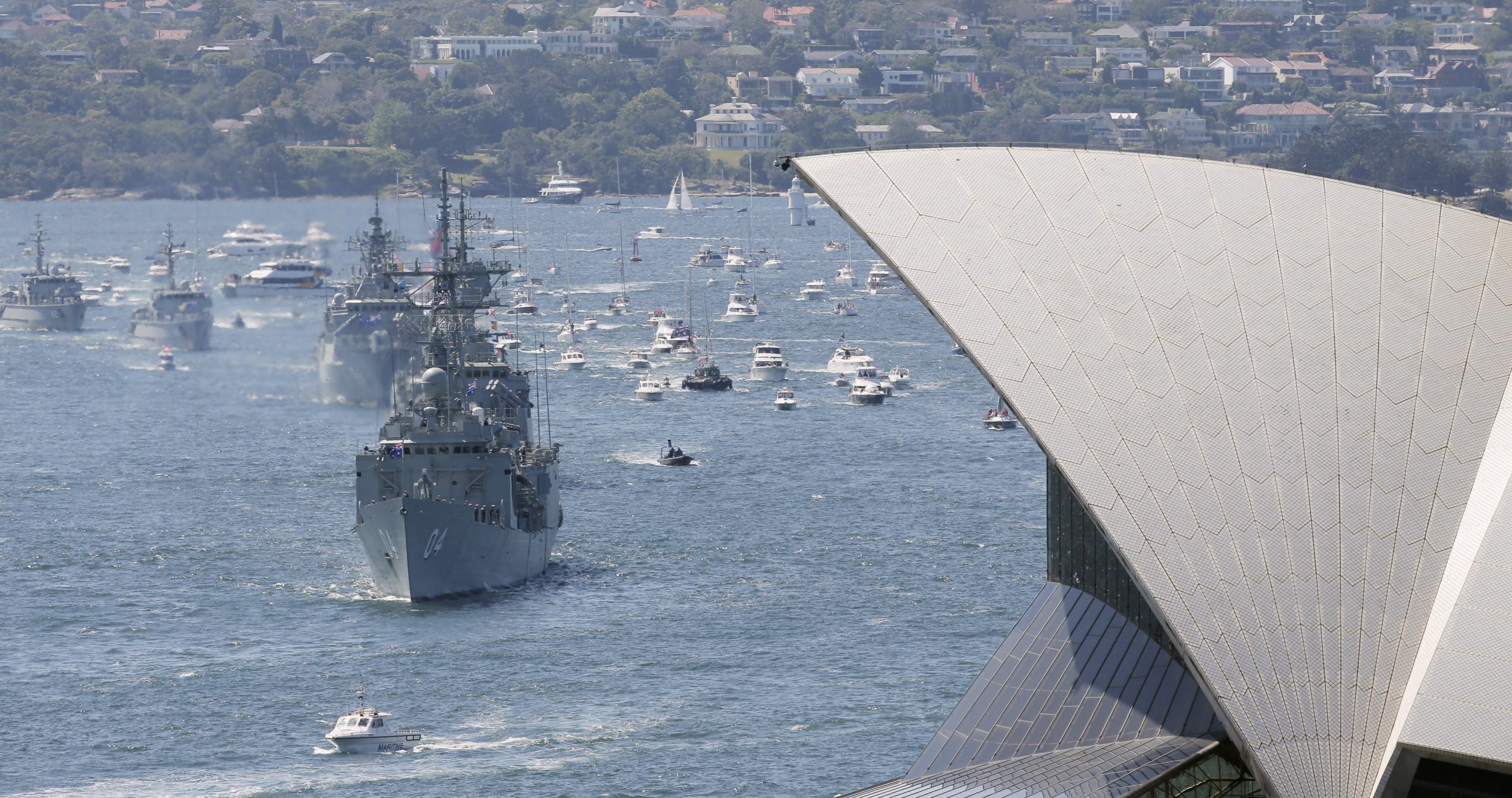 The U.S. Navy is considering boosting the offensive and defensive capabilities of its next generation of warships, a major overhaul that would include installing more missiles, upgrading armor and adding a high-tech sensor networking system.
A research group called the Requirement Evaluation Team is meeting to determine how a new class of frigates could best be used to protect the Navy's smaller Combat Force Logistics ships, which transport fuel, ammunition and other supplies, Defense News reported. A proposal is expected to be submitted by May, and the Navy said it planned to acquire its first new frigate by 2020. The last frigate used for more than ceremonial purposes was decommissioned in 2015.
Related: Despite Trump Criticism, U.S. Navy Pursues Expensive Fighter Jet Program
Potential ballistic upgrades from the last active frigates include an additional eight Block 2 Evolved Seasparrow Missiles or eight Standard-Missile 2's, which have been used to arm the Navy's advanced Aegis combat system. If the research team chooses to go with the Standard-Missile 2's, the new frigates may also get Enterprise Air Surveillance Radar, a feature already seen on Ford-class aircraft carriers. In order to increase the ships' ability to communicate with other Navy vessels and personnel and to bolster defenses against hostile electronic jamming, the team has proposed that the Navy install the Cooperative Engagement Capability sensor networking system, which combines data from other vessels and installations to form an integrated fire control capability.
The new design would put the ships more in line with the FFG 7 Oliver Hazard Perry guided-missile frigates, introduced in the 1970s and 1980s, than traditional frigates, classified as FF. The last of the Navy's FFG 7 ships, the USS Simpson, was decommissioned in 2015. The initiative on the new frigates was based on existing plans to purchase up to 40 smaller, faster vessels known as littoral combat ships. Politicians and naval strategists have criticized those ships for not stacking up in comparison to similar vessels built by rival powers such as Russia and China, according to military news website Scout Warrior.
These criticisms were partially responsible for former Defense Secretary Ash Carter's decision in 2015 to cut by a dozen the order for 52 combat ships, according to National Defense magazine. The guided-missile frigates, heavier and more powerful variants of the littoral combat ships, would be better suited to protect other ships from air, surface and undersea threats. In December, the Government Accountability Office said the littoral combat ships "had taken longer, cost more, and delivered less capability than expected." The original cost of about $220 million per ship had already escalated to about $500 million, with some estimates as high as $700 million per vessel, according to Real Clear Defense. The addition of the latest weapon systems and other modifications to the guided-missile frigate would likely increase that price significantly.
Also in December, Sean Stackley, acting Navy secretary and former assistant secretary of the Navy for research, development and acquisitions, and Vice Admiral Rowden, commander of the Navy's surface forces, referred to a "transition" of littoral combat ships to frigates during testimony before the Senate Armed Service Committee.
The frigate program would "complement our inherent blue water capability and fill warfighting gaps in the littorals and strategic choke points around the world," according to the testimony, which was emailed to Newsweek by the Navy's Office of Information. The statement also said the frigates "would not change the fundamental" mission set of littoral combat ships, but provide "additional lethality and survivability capabilities that support executing independent, integrated, high-value unit escort, and both offensive and defensive" operations on the surface and under water.