U.S. Navy Readies for Joint Naval Mine Warfare Drills in Korean Peninsula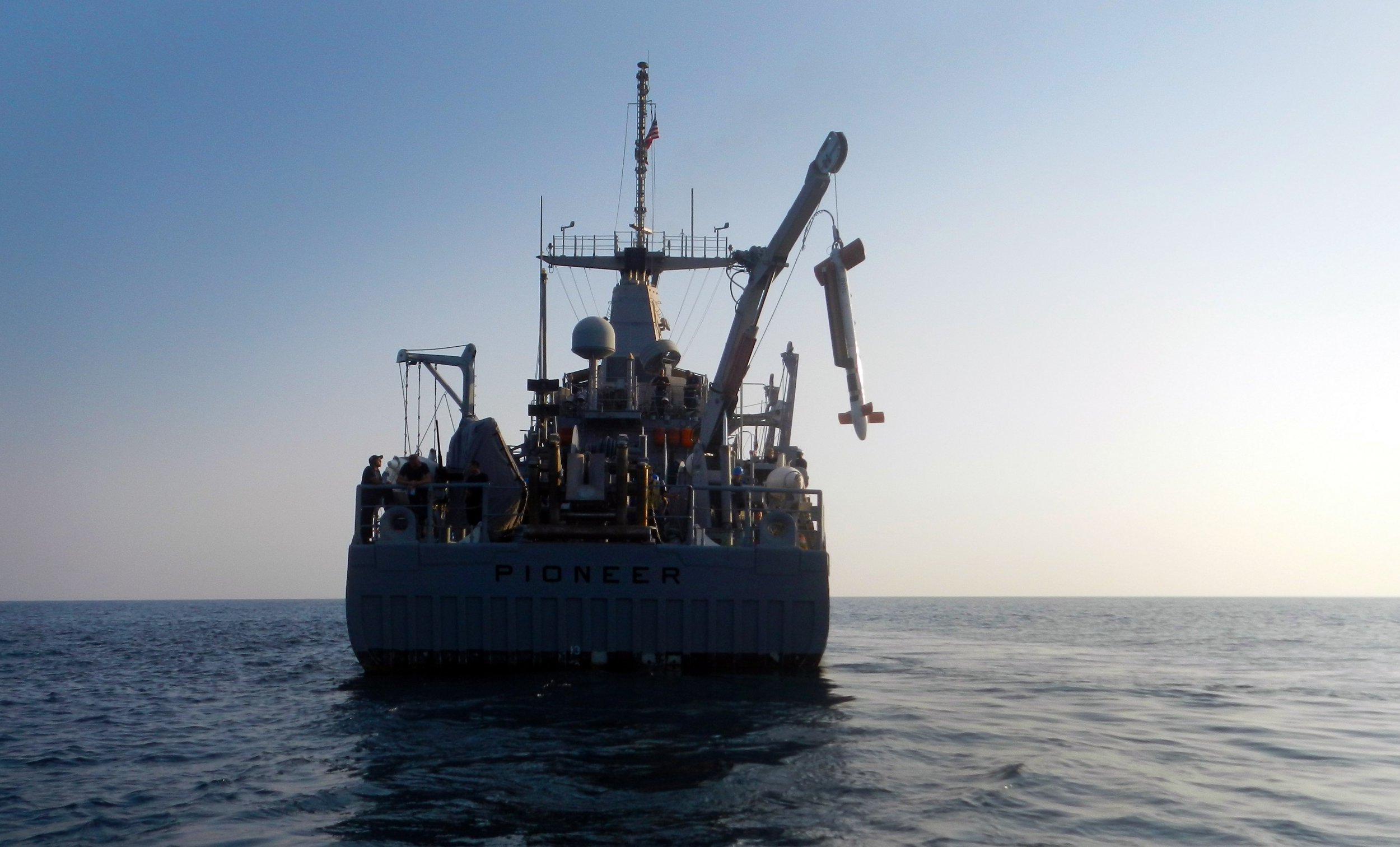 The U.S. will take part in maritime warfare drills in the Korean Peninsula due to start this Saturday.
A weeklong naval mine drill will take place in Jinhae Bay, in the southeastern part of the peninsula, the South Korean navy announced in a statement Wednesday. Canada and the Philippines will also join the South Korean-U.S. drills.
The two allies conducted similar drills last year, aiming to improve their militaries' abilities to detect and destroy mines to secure safe navigation routes off the Korean Peninsula.
"Mines laid by an enemy badly hamper the navigation of ships and the deployment of additional combined forces," said Rear Admiral Kim Jong-sam, commander of the navy's mine warfare unit, quoted in the South Korean news agency Yonhap.
Before the exercises begin, U.S. Naval Force Korea commander Rear Admiral Brad Cooper will host a three-day symposium on naval mine warfare. Starting on Thursday, it will see the participation of nine other countries, including South Africa, New Zealand, Britain, Japan, Canada, Thailand, Turkey, Australia and the Philippines.
According to local media, the South Korean navy will deploy 10 vessels in the exercise, including the 3,000-ton Nampo minelayer, while the U.S. will involve two 1,400-ton mine countermeasures ships, Chief and Pioneer, as well as MH-53E chopper, used primarily as an aerial mine hunter, and a P-3 anti-submarine and maritime surveillance aircraft.
"We share the region and responsibility of maintaining freedom of navigation, so it's crucial that we continue to strengthen our bonds and ability to operate together," said USS Chief commanding officer Lieutenant Commander William Russell in a statement.
"Our team has put in a tremendous amount of preparation and hard work to ensure we are ready to operate for this exercise and any potential contingencies," he added.
The exercise comes at a busy time for the U.S. Navy in the Pacific. Last week, the 360-foot Los Angeles–class attack submarine USS Tucson made a port call in Jinhae as part of its deployment to the Indo-Asia-Pacific region, while the aircraft carrier USS Theodore Rooseveltdeparted its home base in San Diego for its first deployment to the Pacific Fleet.
Transporting about 7,500 soldiers and sailors, the carrier will focus on maritime security operation and theater security cooperation with both U.S. 7th and 5th Fleet.