U.S. Navy Sailor Allegedly Stole 20 Military-Grade Grenades From Battleship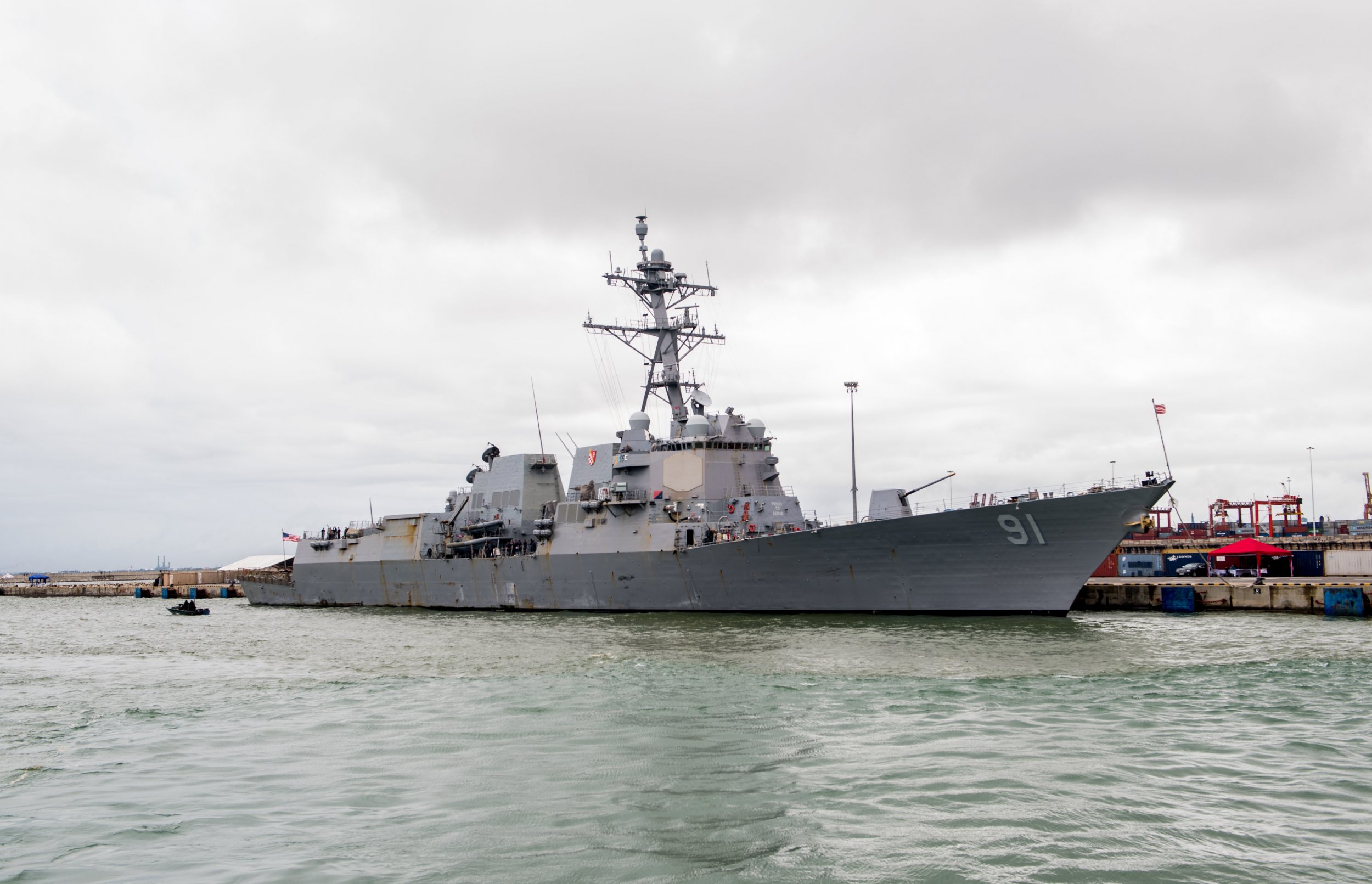 A Navy sailor was arrested Tuesday on suspicion of stealing 20 grenades from a U.S. warship in San Diego.
Gunner's Mate 2nd Class Aaron A. Booker was charged with one count of possession of stolen explosives, which vanished last year from Arleigh Burke-class guided-missile destroyer USS Pinckney, according to The San Diego Union-Tribune. The 31-year-old Waukegan, Illinois native served in the ship's weapons department between November 2016 and January 2017.
In February 2017, a crate of 20 concussion hand grenades were reported missing from the destroyer. Naval Criminal Investigative Service (NCIS) agents reportedly interviewed Booker, who denied any knowledge of the incident. About a month later, on April 20, 2017, an off-duty police officer discovered most of the missing grenades on the side of the road in northwest Arizona.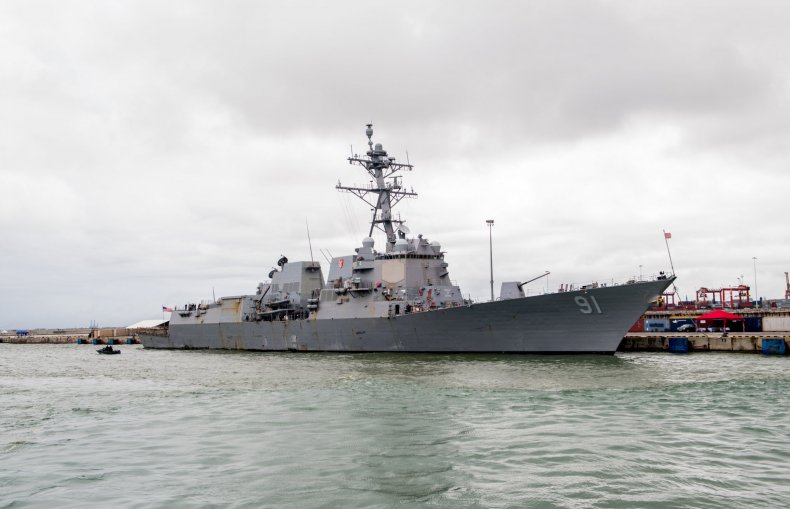 Arizona highway patrol officers and FBI agents reportedly found 18 explosives matching the lot number of those delivered to the USS Pinckney in a black military-issue backpack labeled "GM2 Booker" lying off of Interstate 15. The other two have yet to be located.
"A backpack full of grenades on the side of the road is obviously extremely dangerous and could have had resulted in injuries or death," U.S. Attorney Adam L. Braverman said Tuesday in a written news release, according to San Diego's local NBC 7 news outlet.
Prosecutors said Booker, who was in the process of transferring to a second station in Great Lakes, left the grenade-filled bag on the side of the road as he drove from California to Illinois. He was detained by NCIS agents in Great Lakes, arraigned and was set to appear at a detention hearing in the Northern Illinois district court before being transferred back to San Diego to face trial, according to Fox 5 San Diego.
If convicted, Booker could face a maximum sentence of 10 years in prison and a $250,000 fine. His alleged motives were not immediately known, according to the Associated Press, but The San Diego Union-Tribune reported that NCIS interviews with his colleagues indicated he may have been frustrated with his commanding officer.