U.S. Navy Sailors Plead Guilty to Being Part of Drug Ring Aboard Aircraft Carrier Stationed in Japan
Two U.S. Navy sailors have pleaded guilty to being part of a drug ring operating aboard the USS Ronald Reagan aircraft carrier, and several others are having their cases taken through military's criminal justice system.
More than a dozen sailor's from the Japan-stationed vessels nuclear reactor department were involved in the drug ring, Navy Times reported on Thursday. Machinist's Mate Nuclear 2nd Class Andrew W. Miller and Machinist's Mate Nuclear 2nd Class Ethan D. Strandberg both entered their guilty pleas in December, according to the military publication.
The men admitted to their crimes in exchange for plea deals that will see them testify against other ring members caught up in the investigation. They will also both receive suspended bad conduct discharges and administrative board separation waivers. Miller will be confined for 30 days, while Strandberg will be confined for 60 days. Strandberg admitted to distributing and possessing ecstasy, whereas Miller said he possessed and distributed LSD.
U.S. Naval Forces Japan spokeswoman Commander Reann Mommsen told Navy Times that another sailor, Electrician's Mate Nuclear 2nd Class Sean M. Gevero, will face a special court-martial trial for possession, use and distribution of drugs. An additional two cases involving the drug ring continue to make their way through the military justice system, Mommsen said. Ten other sailors were administratively disciplined by the military at the end of 2018 for their involvement.
The news comes less than a week after Army Times reported that two Green Berets had pleaded guilty last month to attempting to smuggle about $1 million worth of cocaine from Colombia to the U.S. Former Master Sergeant Daniel Gould and Sergeant 1st Class Henry Royer were caught as they conspired to transport 90 pounds of the illicit drug via a military aircraft last year.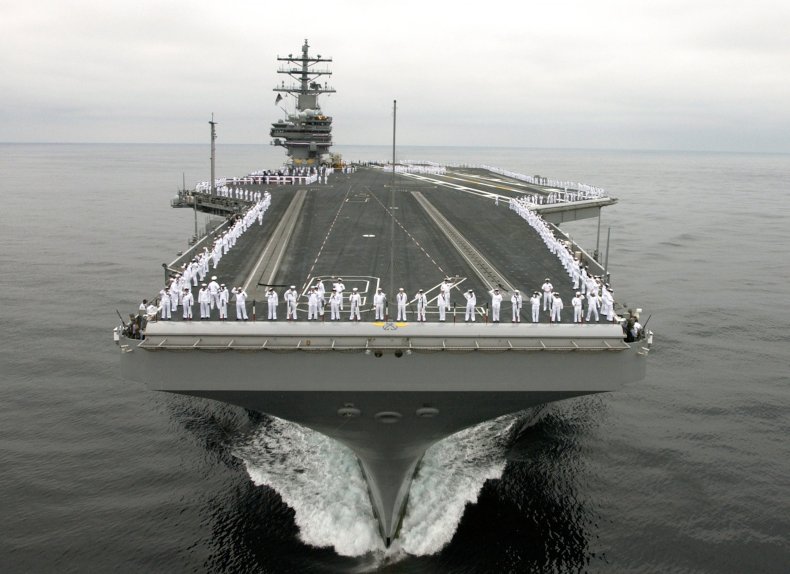 The National Institute On Drug Abuse reported in 2013 that drug use by military personnel remains "lower among U.S. military personnel than among civilians," however. Citing a Department of Defense (DoD) survey, the institute said that just 2.3 percent of active duty military personnel were reported to have used illicit drugs in the past month, compared to 12 percent of the civilian population. However, the rate was higher among military personnel aged 18 to 25, nearly reaching 4 percent, compared to about 17 percent in the general population.
"A policy of zero tolerance for drug use among DoD personnel is likely one reason why illicit drug use has remained at a low level in the military for two decades," the report explained. The military regularly uses random drug tests to enforce its strict policy. Similarly to the case with the sailors aboard the USS Ronald Reagan, "service members face dishonorable discharge and even criminal prosecution for a positive drug test."