The U.S. Navy's Leadership Crisis | Opinion
The Chinese Communist Party is determined to supplant the United States—and building a navy to do it. America's next major war will likely play out in the Pacific Ocean, and our Navy will win or lose the day. But recent events like warships colliding in the Pacific and U.S. sailors surrendering to Iranian terrorists do not instill great confidence in the competency of our Navy. The Navy's problems begin with its leadership. A recent nonpartisan and seriously researched report jarringly concluded that, rather than focusing on training our sailors to fight and win, the Navy's most senior officials are, as a group, adrift.
The report was conducted by Marine Corps Lieutenant General (Ret.) Robert E. Schmidle and Navy Rear Admiral (Ret.) Mark Montgomery at the direction of Senator Tom Cotton and Congressmen Jim Banks, Dan Crenshaw and Mike Gallagher. The study was informed by long-form interviews with 77 unique current and recently retired Navy personnel. The results are staggering:
When asked whether incidents such as the two destroyer collisions in the Pacific, the surrender of a small craft to the IRGC in the Arabian Gulf, the burning of the Bonhomme Richard and other incidents were part of a broader cultural or leadership problem in the Navy, 94% of interviewees responded "yes."... This sentiment, that the Navy is dangerously off course, was overwhelming.
The Navy's leadership problems are myriad. It kneecaps effective leaders and is paralyzed by risk aversion. It is overly focused on identity politics at the expense of lethality and survivability. Rather than instilling a warrior ethos, Navy leadership is overly sensitive to media-driven trivialities, and overly sensitive, generally.
In this crucial moment, we cannot afford to fire men and women with the skills and experience needed to win against countries like China and Russia. The report affirms that some offenses and patterns of character unbecoming of an American service member—such as racism, assault and corruption—of course warrant career-ending consequences, but points out that "isolated infractions such as an alcohol-related indiscretion [or] a poor choice of words with no malice or offense intended" too often end the careers of individuals the nation needs.
One individual who was interviewed for the report "suggest[ed] that none of the four key Admirals who led victorious fleets in World War II would have made it to the rank of Captain in today's Navy." The report concluded that, in the eyes of many current and former Navy personnel, "The general unwillingness to rehabilitate one-off mistakes, the disinclination to weigh errors against the totality of a naval career, and the practice of discipline-by-paperwork were broadly understood to be a drain on the Navy's retention efforts."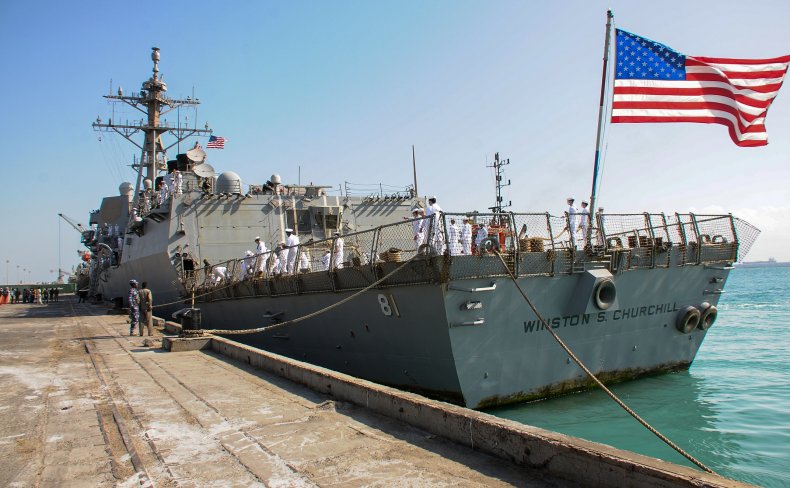 And the power that the Navy effectively—if unintentionally—permits the media to have over its day-to-day business is dangerous. A free and independent press should, of course, hold the military to account, and no official should be off limits for public scrutiny. But, according to the report, the Navy is placing far too much importance on how media, including social media, portrays it. It identified "an inversion of the chain of command" brought on by social media, in which "it is easy for a disgruntled junior officer or sailor to grind their axe with targeted leaks" online or to outside journalists. "This ease of access," the report said, "combined with the Navy's proclivity, or at least perceived proclivity, to bend the knee when a reporter files a negative story, has instilled in junior officers and sailors a notion that they can effortlessly exercise power over their senior officers."
Senior military leaders and strategists are demanding that Congress work with the Department of Defense to invest in the weapons capabilities and operations we need to deter our adversaries. We must adapt quickly and cannot be bogged down with bureaucracy and a culture of risk aversion. But that is precisely what the report concludes is plaguing the Navy. One anonymous interviewee lamented, "lethality, I don't think, was touted or promoted, or a warrior culture." The interviewee added that innovation "was not encouraged and generally frowned upon. And it was very much a put the check in the box and a very risk averse culture."
Senator Cotton and Congressman Crenshaw, among others, have received criticism for their attention to the negative impact of an identity-obsessed culture in the top echelons of the military. But the report supports their case. By focusing on sociological matters, military leaders necessarily take invaluable time away from the core functions of the Navy.
"Sometimes I think we care more about whether we have enough diversity officers than if we'll survive a fight with the Chinese navy," said one lieutenant currently on active duty. "It's criminal. They think my only value is as a black woman. But you cut our ship open with a missile and we'll all bleed the same color." One recently retired officer lamented, along the same lines, "I guarantee you every unit in the Navy is up to speed on their diversity training. I'm sorry that I can't say the same of their ship handling training."
Of all the recommendations of the report, one stood out as the most dire:
Get politics and media out of the wardroom. Renew the Navy's noble tradition of remaining out of politics. Limit social media accounts and activities by Navy officials, discourage use of toxic platforms by sailors, remove all political and sociological topics from Professional Military Education and replace them with essential warfighting courseware. Modernize public affairs training.
The military's paramount responsibility is to fight and win to protect Americans and our way of life. Civilian leadership must force the military to make major changes, and fast. We have no time to lose.
Rebeccah Heinrichs is a senior fellow at Hudson Institute.
The views expressed in this article are the writer's own.