U.S. Navy's Newest Ship Trapped in Canadian Sea Ice and Could Be There for Months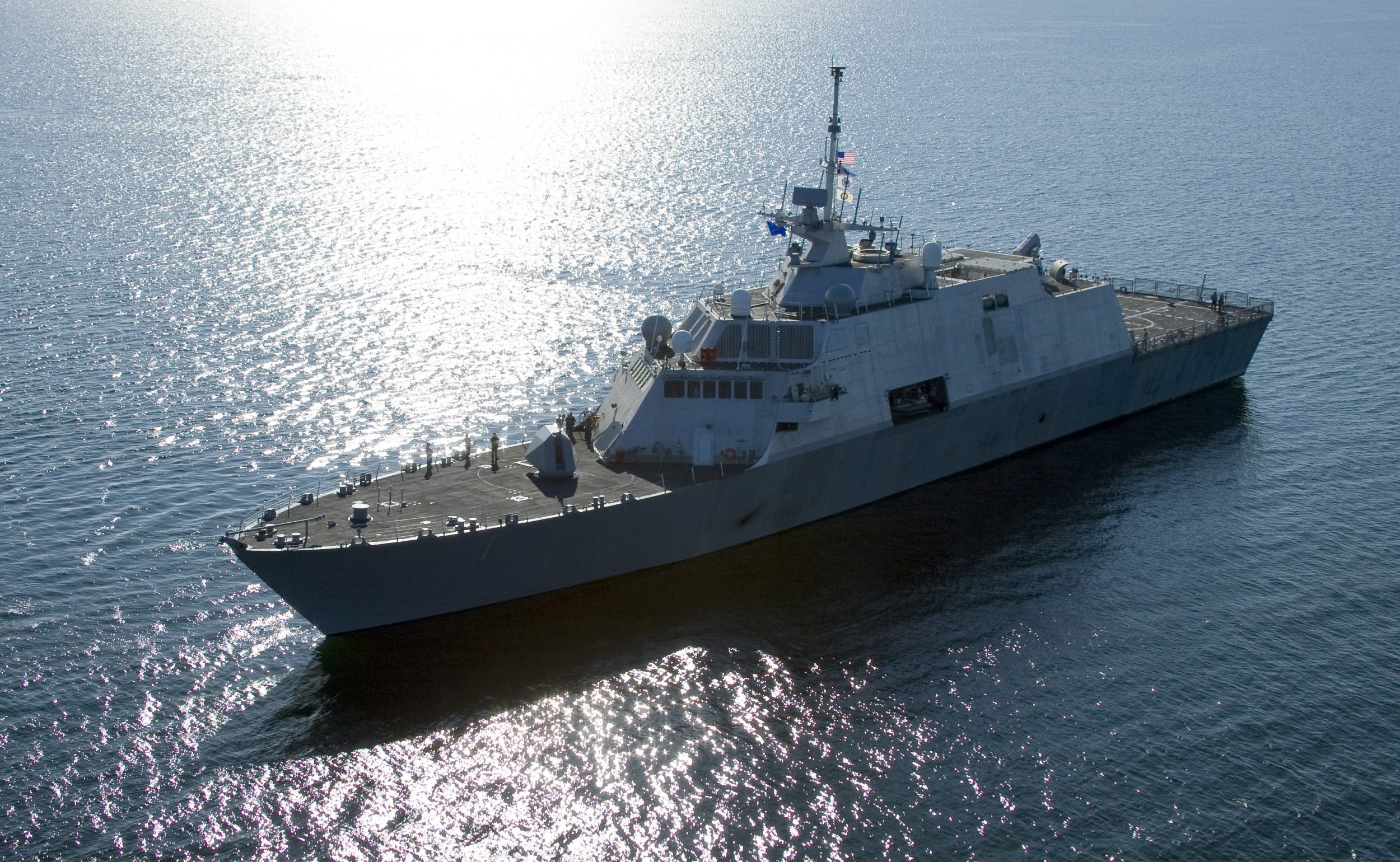 The U.S. Navy's newest ship's maiden voyage is frozen––literally.
The USS Little Rock is trapped in ice near Montreal and could be there for the next four months as it waits for the ice to melt.
The ship was commissioned on December 16 in Buffalo, New York and made a routine stop in Montreal not long after. It was set to head out to the Atlantic Ocean via the Saint Lawrence Seaway, but historically cold temperatures led sea ice to move in faster than expected and it's been trapped in Montreal since December 24. The U.S. Navy said the ship could be stuck there until spring.
"Significant weather conditions prevented the ship from departing Montreal earlier this month and icy conditions continue to intensify," the U.S. Navy said in a statement. "The temperatures in Montreal and throughout the transit area have been colder than normal, and included near-record low temperatures, which created significant and historical conditions in the late December, early January timeframe."
While they're stuck in Montreal, the ship's sailors will "continue to focus on training, readiness and certifications," the Navy added.
Using icebreakers to free the ships was considered, according to The Washington Post, but ultimately the Navy decided to keep the ship in Montreal to ensure the safety of the sailors and vessel. Temporary heaters and over a dozen de-icers have also been added to the ship, and the new sailors have been given new cold-weather clothing to face the harsh temperatures.
The USS Little Rock is a littoral combat ship, weights 3,400 tons and is 389 feet long, the U.S. Navy's website states, and is ideal for confronting "21st-century coastal threats" including submarines, mines and swarming small craft. It's a fast, agile ship that uses "two gas turbine engines, two propulsion diesels, and four waterjets to speeds up to 45-plus knots." The ship cost roughly $568 million, according to the Congressional Research Service.
Perhaps spring will come early and help the ice melt. If not, it seems the Navy's brand new vessel will have to wait just a bit more to show off its speed out in the open sea. Once it's free, the ship will head to her home port of Mayport, Florida.