U.S. Commander Calls for More Troops in Europe to Deter Russia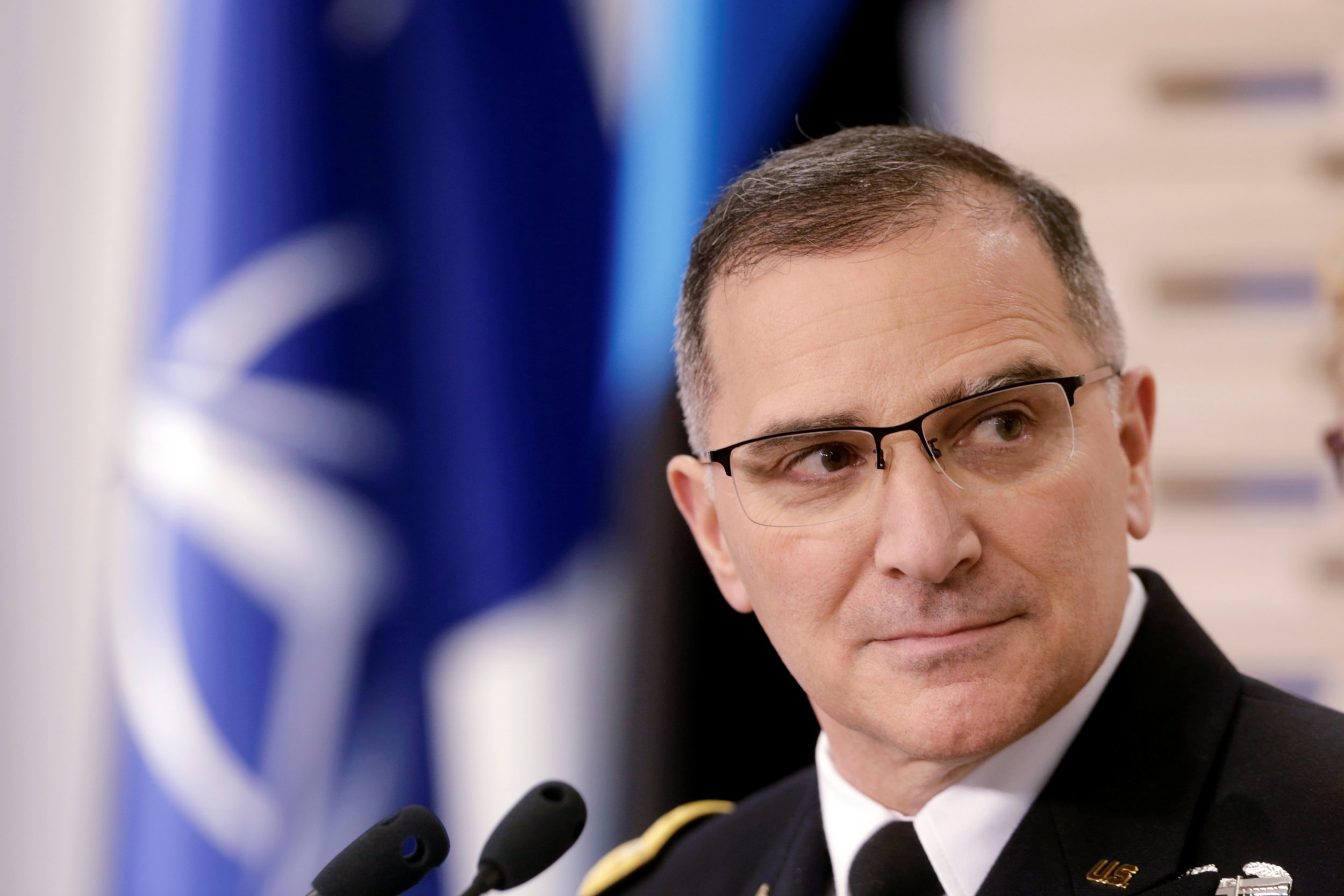 The U.S. needs to deploy an additional troops in Europe to ward off any potential moves from a heavily armed Russia, the head of the U.S. military command in Europe told a Senate subcommitee on Tuesday.
General Curtis Scaparrotti spoke to U.S. lawmakers, warning that that the U.S.'s posture, which relies heavily on rotational deployments particularly in eastern Europe, must increase over time to provide more combat brigade and support troops, as well as equipment and facilities, U.S. military newspaper Stars and Stripes reported.
Currently the U.S. has two brigade combat teams and a rotational brigade in Europe, the latter of which began its tour in January. The U.S. has no permanent bases in eastern Europe and a rotational tour through the entire continent is one of the most visible signs of U.S. commitment to the collective security of citizens in Moscow's former sphere of influence.
Related: Russia and NATO conduct first senior military level talk since Crimea annexation
Russia's annexation of Crimea from Ukraine in 2014 and the ongoing war between Ukraine and Russian-backed forces in the easter of the country has heightened concerns in former Communist states sympathetic with Ukraine. The Baltic states and Poland have been among the most vocal U.S. allies calling for assistance to prevent violent Russian incursions and land grabs.
Russia has repeatedly accused the U.S. of taking aggressive actions near its borders by deploying its forces on the soil or in the waters of eastern Europe, including during scheduled exercises. Moscow has redeployed tank and motorized assault units in its western territories and has pledged to respond with further reinforcement to increased U.S. and NATO presence in eastern Europe.
"Five or six years ago, we weren't concerned about being ready [to fight] today," Scaparrotti told the Senate appropriations subcommittee hearing. "That has changed."
According to Scaparrotti, the U.S. needs more manpower in Europe, but also technical support staff to ensure its mobility.
"Russia's posture is not a light force, it's a heavy force," he said, reported Congressional newspaper The Hill. "In order to have the posture that is both credible and of the right composition, we need more armored forces … to make sure that we do have a force of enough size that enables us to deter Russia."
Scaparrotti also noted U.S. deployments in Europe could use more "enablers" in their ranks, such as engineers and aviation brigades.
"We need to be able to move with some agility," he said, though noted that the U.S. always preferred for "diplomacy to take the lead" to prevent armed conflict.