U.S. in 'New Financial Territory' as Mortgage Rate Surges—Larry Summers
Economist and former U.S. secretary of the treasury Larry Summers said that the country has now entered "new financial territory," as the U.S. 10-year Treasury yield briefly touched 4 percent for the first time in a decade on Wednesday and mortgage rates surged.
"The US 10 year rate just crossed above 4 percent. Mortgage rates comfortably exceed 7 percent. We are now in new financial territory," Summers wrote on Twitter.
On Wednesday, the yield on 10-year U.S. government bonds reached 4.017 percent, according to Tradeweb, only to shortly after fall to 3.963 percent following the Bank of England's announcement that it will buy longer-term U.K. government debt.
The 10-year Treasury rate measures what the government would pay investors if they purchased 10-year Treasury notes today, and is considered a vital benchmark influencing consumer borrowing costs. Its value is significantly impacted by inflation, interest rate risk and investor confidence in the U.S. economy.
Mortgage rates have surged in the last few days. On Wednesday, data from the Mortgage Bankers Association showed they had jumped to 6.52 percent, the highest they have been since August 2008, while a survey on Tuesday by Mortgage News Daily said they had crossed 7 per cent on the 30-year fixed to 7.08 percent, the highest rate in just under 20 years.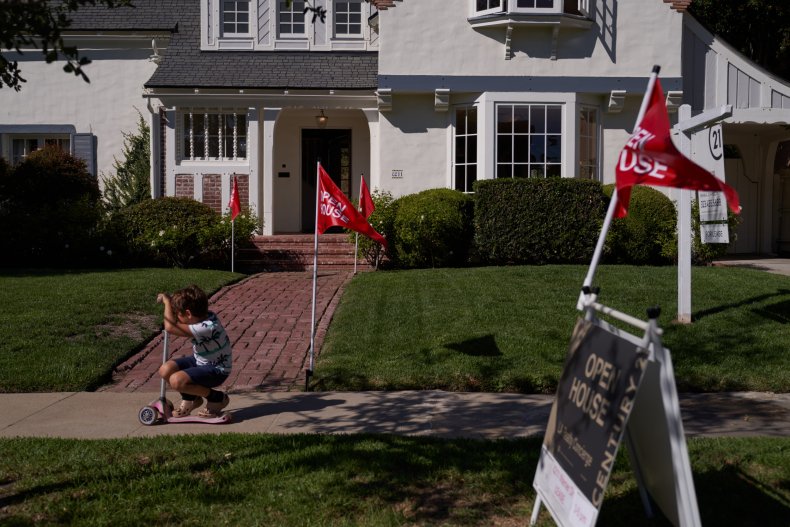 The news shook the housing market as the steep rise in mortgage rates is bound to make things more difficult for potential home buyers, who were already struggling with skyrocketing house prices, high demand leading to tough competition within the market, inflation and a lack of supply.
The increase will mean that many potential home buyers might lose their mortgage eligibility while some will be priced out of the market altogether.
Though this sounds like bad news on top of bad news for borrowers and aspiring home buyers, analysts believe it is a sign of an announced housing market correction that foresees a shrink in demand as well as house prices finally declining.
This correction will be in part driven by the Federal Reserve's rate hikes in 2022, the latest of which on September 21 raised benchmark interest rates by another three-quarters of a percentage point.
"There was a big imbalance…housing prices were going up at an unsustainably fast level," Fed chair Jerome Powell said at a news conference on September 21. "For the longer term what we need is supply and demand to get better aligned so housing prices go up at a reasonable level, at a reasonable pace and people can afford houses again. We probably in the housing market have to go through a correction to get back to that place."
Summers, who served as U.S. secretary of the treasury from 1999 to 2001, had recently praised the Federal Reserve for its "firmness of commitment to disinflation," but warned that "we are far from out of the woods."
Newsweek has reached out to Summers for comment.