American Jets In Europe Show 'Will' And 'Unity' Against Russia, Estonia's Defense Minister Says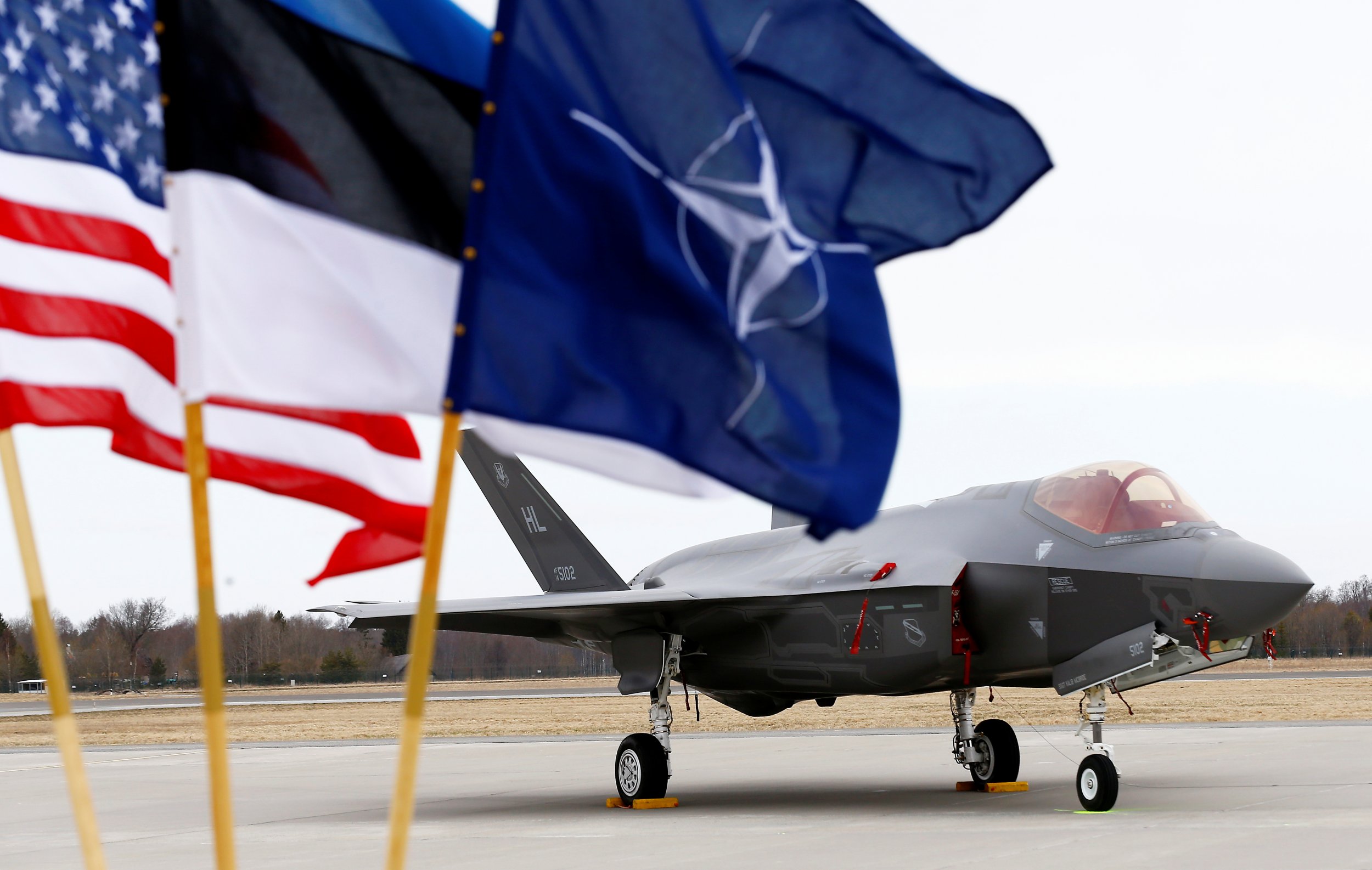 Estonia's defense minister has praised the arrival of the U.S.'s latest and most advanced fighter jets in Europe, calling the visit a demonstration of Washington's commitment to NATO and defending his nation against perceived Russian military aggression.
Estonian Defense Minister Margus Tsahkna said Monday the U.S.'s decision to send two Lockheed Martin F-35A Lightning II's and 20 supporting personnel to the Baltic State sent "a very clear message" to Western military alliance NATO, to which Washington was by far the largest financial contributor, as well as Moscow, Reuters reported. The move was part of a broader Pentagon effort called the European Reassurance Initiative designed to train its regional allies and demonstrate NATO's collective military capabilities to Russia. The jets were stationed at the Ämari Air Base in the northwestern county of Harjumaa, about a three-hour drive from the Russian border, according to Defense News.
Related: Russia Senator: U.K. Will Be 'Wiped Off the Face of the Earth' If It Uses Nuclear Weapons
"That the U.S. sends their most modern fighters to Europe shows their will, shows their unity [and] shows we will never be alone again," Tsahkna told Politico's Europe Brief and Morning Defense.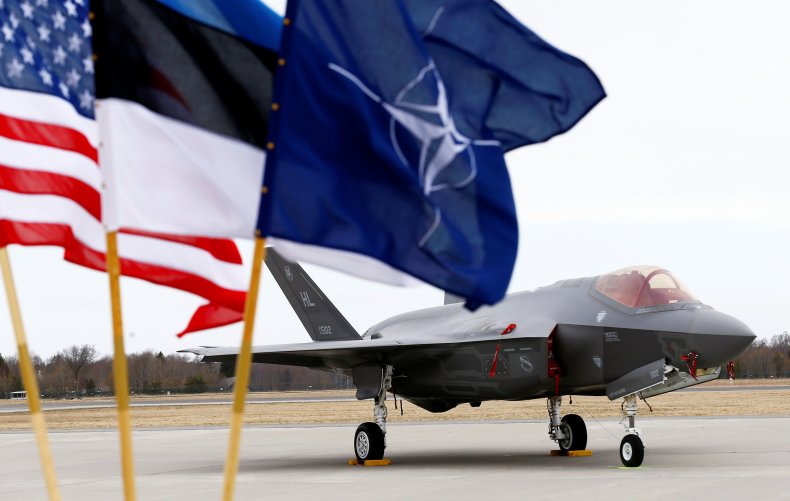 A number of European nations have expressed concerns about the expansion of Russia's political and military influence in Europe since Moscow annexed the former Ukrainian territory of Crimea in 2014 and sponsored separatist forces in Eastern Ukraine. Last year, former President Barack Obama and NATO leaders designated Poland and the three Baltic states—Estonia, Latvia and Lithuania—the venue for four multinational battle groups to be stationed along Russia's borders. Moscow has accused the U.S. and NATO of undermining Russia's national security by amassing its military forces near the giant Eurasian nation and by attacking its political credibility. Dueling military buildups on both sides and a number of allegations of Russia violating neighboring airspaces have created an atmosphere of heightened tension in the region.
President Donald Trump's election last year raised questions as to whether his administration would fully commit to NATO, as he has referred to the international alliance as "obsolete" and voiced his support for the foreign policy of his Russian counterpart Vladimir Putin. The two leaders have since had a falling out over their differing views on the six-year conflict in Syria, and Trump has reversed his position on NATO, saying earlier this month that "it's no longer obsolete." The Air Force said, however, that the F-35's arrival, part of its first-ever deployment training in Europe, had nothing to do with recent political developments.
"The deployment has been planned for some time, has no relations to current events, and was conducted in close coordination with Estonian allies. It allows the F-35A to engage in familiarization training within the European theater while reassuring allies and partners of U.S. dedication to the enduring peace and stability of the region," a statement published Tuesday by the U.S. Air Forces in Europe and Africa read.
In addition to changing his views on NATO, Trump also appears to have shifted gears on the controversial F-35 program. The F-35, including its Air Force, Marine and Navy variants, has been described as the most expensive weapons system in history, with the program already costing up to $400 billion amid continual delays and debates. In December, Trump called the program's costs "out of control" and claimed the military's money could be better used elsewhere. After claiming he was able to bring the cost down of 90 F-35s by $700 million in February, he called the aircraft "fantastic."