How the Catholic Church is Trying to Prevent a U.S.–North Korea War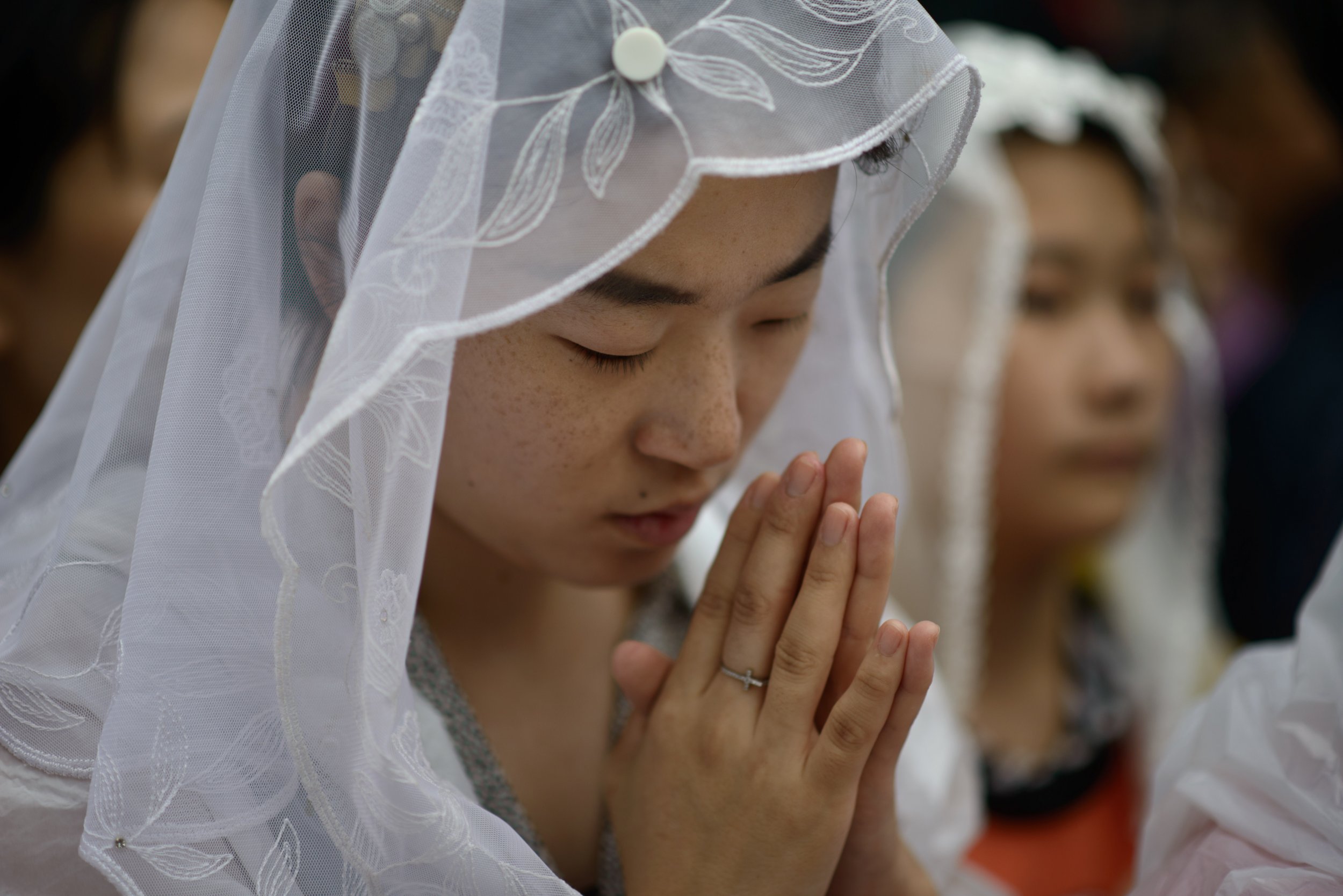 With each passing day, the idea of a military confrontation between the United States and North Korea seems less like a fuzzy figment of the imagination and more like a terrifying future prospect.
But with U.S. President Donald Trump and North Korean supreme leader Kim Jong Un locked in a tense battle of rhetoric, the Catholic Church is urging both heads of state to pursue a peaceful path and avoid the possibility of millions of civilian deaths.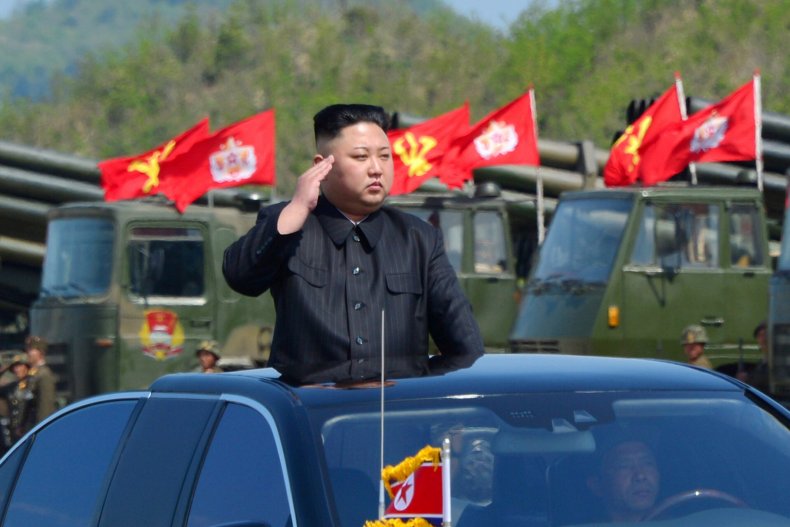 A top U.S. Catholic bishop has written to Secretary of State Rex Tillerson to call for Washington to seek a diplomatic solution with Pyongyang, rather than continuing to ramp up the prospect of an all-out war.
Bishop Oscar Cantu of Las Cruces, New Mexico, wrote to Tillerson that while the threats from Kim and others in North Korea cannot be "underestimated or ignored," the reality of a "high certainty of catastrophic death and destruction from any military action must prompt the United States to work with others in the international community for a diplomatic and political solution based on dialogue," according to the Catholic News Service.
Cantu, who is the head of the international justice and peace committee at the U.S. Catholic bishops' conference, wrote that he and his colleagues supported the proposition of South Korean President Moon Jae-in to reopen negotiations with North Korea, a proposal that has also been backed by Catholic bishops in South Korea.
"This avenue, unlike most others, offers the Korean Peninsula a future free from military conflicts or crises, which could simultaneously threaten entire nations and millions of lives in the region," said Cantu.
Related: Is the Catholic Church turning on Trump?
Catholic bishops in South Korea have been vocal in calling for a de-escalation in the current standoff between the two Koreas and the exchange between Washington and Pyongyang. The head of the church in South Korea, Cardinal Andrew Yeom Soo-jung, recently urged Catholics to pray for peace in the region and called upon North Korea to "come to the discussion table and abandon their nuclear weapons" for the sake of the "safety and future of all Koreans."
The message has also come from the highest echelons in the Vatican. Pope Francis said in April that a third country should mediate between the United States and North Korea in order to avoid a war that would destroy "a good part of humanity, and of culture, everything, everything," The Guardian reported.
But it's not clear how much impact the message will have in North Korea, where freedom of religion—while provided for by the constitution—is effectively banned. The communist state sees religious belief as a threat to its nationalist ideology, persecuting and imprisoning citizens for commitment to a religious faith.
Kim's government "reserves its most severe persecution for Christians," according to the 2016 report of the U.S. Commission on International Religious Freedom. People are imprisoned for trying to spread their faith or for singing hymns or praying, even if behind closed doors. Reports have also indicated that suspected Christians have been executed by the regime in the past for crimes including carrying a bible.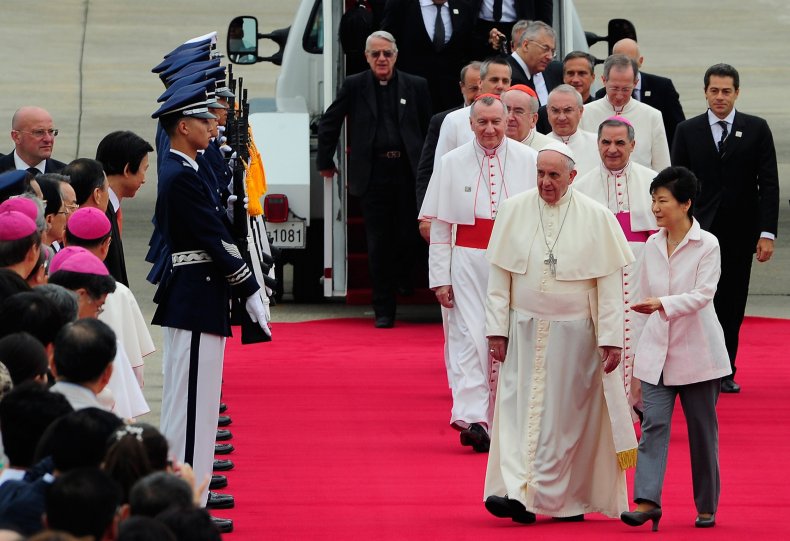 The Roman Catholic Church has no official branch in North Korea, and the country is overseen by its bishops in Seoul. But since 1988, the government in Pyongyang has enabled three state-run churches to operate in the country, including a purported Catholic church run by the North Korean Catholic Association. Pope Francis invited members of this organization to attend a mass during his 2014 visit to Seoul, but it was declined.
During that visit, the pope called for dialogue between the two Koreas rather than "displays of force." But with Trump threatening "fire and fury" and Kim promising a strike on the U.S. island of Guam, it seems that the message has not yet reached Washington or Pyongyang.