U.S.-North Korea Nuclear War 'May Break Out at Any Moment,' Pyongyang's UN Ambassador Says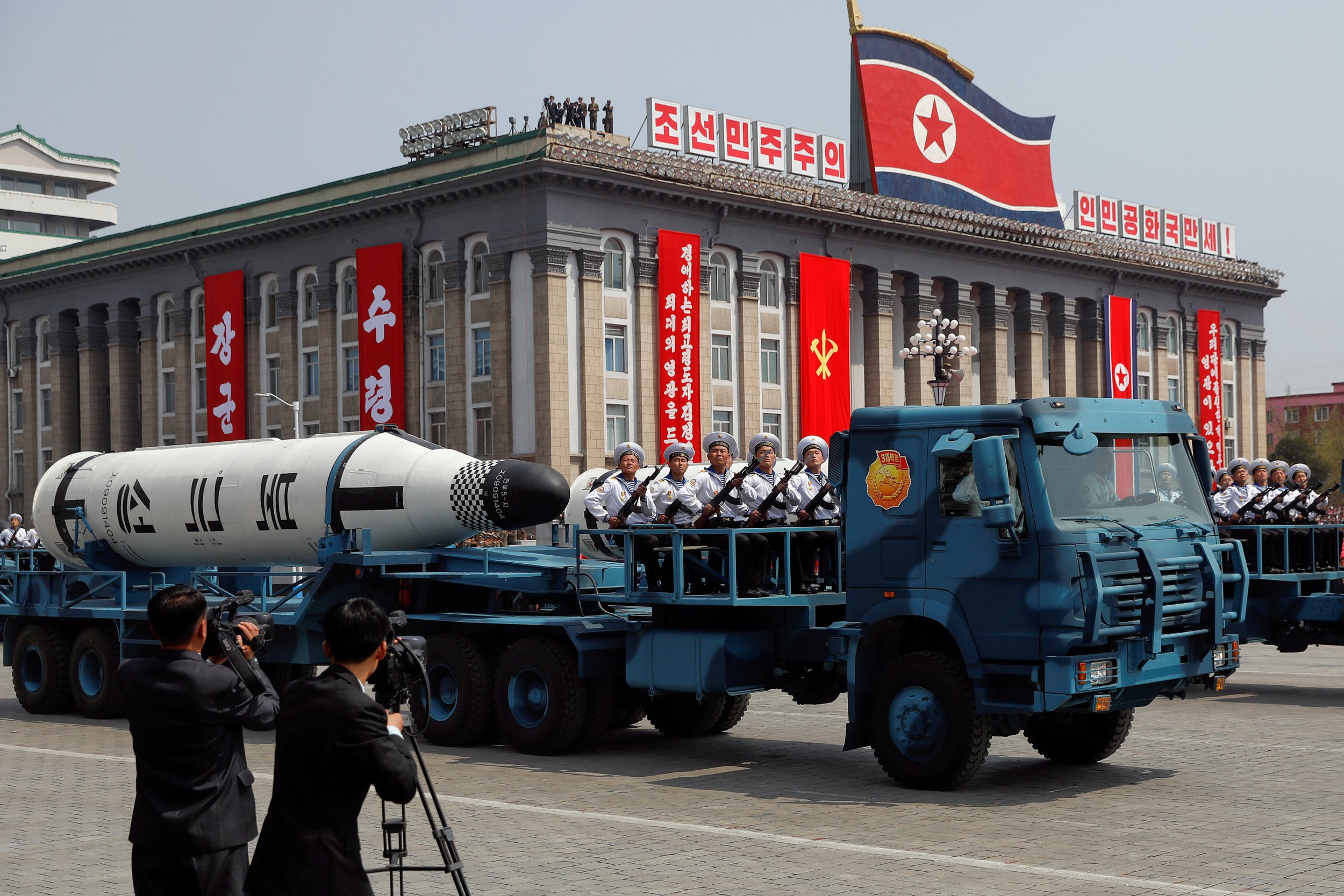 North Korea's deputy ambassador to the United Nations, Kim In-ryong, said at a press conference Monday that the United States has "created a dangerous situation in which a thermo-nuclear war may break out at any moment."
Related: Mike Pence Reminds North Korea It Could Be in for Same Treatment As Syria and Afghanistan
The comments come at a time of rapidly increasing tension between North Korea and the United States over its continued nuclear and missile tests. Speaking at the United Nations headquarters in New York, Kim excoriated the U.S. for more than 30 minutes, stating that it was solely to blame for an escalation in rhetoric and the push toward military confrontation.
"The U.S. introduced in South Korea, the Korean peninsula, the world's biggest hotspot, a huge nuclear strategic asset, seriously threatening the peace and security of the peninsula and pushing it to the brink of war," he said. "It has created a dangerous situation in which a thermo-nuclear war may break out at any moment on the peninsula and poses a serious threat to the world peace and security to say nothing of those in Northeast Asia."
Kim accused the U.S. of engaging in repeated military exercises in the peninsula. He added that the U.S. was "hell bent on dangerous saber rattling and criminal harassment of the peace in the peninsula and the rest of Northeast Asia."
He went on to say that "the DPRK is ready to react to any mode of war desired by the U.S."
U.S. Vice President Mike Pence visited South Korea over the weekend and, speaking alongside the country's acting President, Hwang Kyo-ahn, delivered a sharp warning to the regime of Kim Jong-un.
"Just in the past two weeks, the world witnessed the strength and resolve of our new president in actions taken in Syria and Afghanistan," he said. "North Korea would do well not to test his resolve or the strength of the armed forces of the United States in this region."
Kim In-ryong responded Monday by criticizing the United States' missile strikes against Syria as further evidence that it is "disturbing global peace and stability and insisting on gangster-like logic."
Also Monday, North Korea's Vice Foreign Minister Han Song-ryol told the BBC that the country would "be conducting more missile tests on a weekly, monthly and yearly basis." He added that an "all-out war" would occur if the U.S. was "reckless enough to use military means."
On Sunday, North Korea carried out its latest ballistic missile test but it failed shortly after being launched.