Republican Senator Ben Sasse (Nebraska) hit out at President Donald Trump on Monday, telling him the United States "is not some banana republic" after the U.S. leader launched yet another attack on the Department of Justice (DOJ).
Earlier in the afternoon, Trump had tweeted out criticism of Attorney General Jeff Sessions and the DOJ for pursuing criminal charges against two GOP congressmen ahead of the upcoming midterm elections.
While Trump did not name the congressmen he was referring to, last month Representative Duncan Hunter (California) was charged with misuse of campaign funds, while Representative Chris Collins (New York) was indicted for alleged insider trading.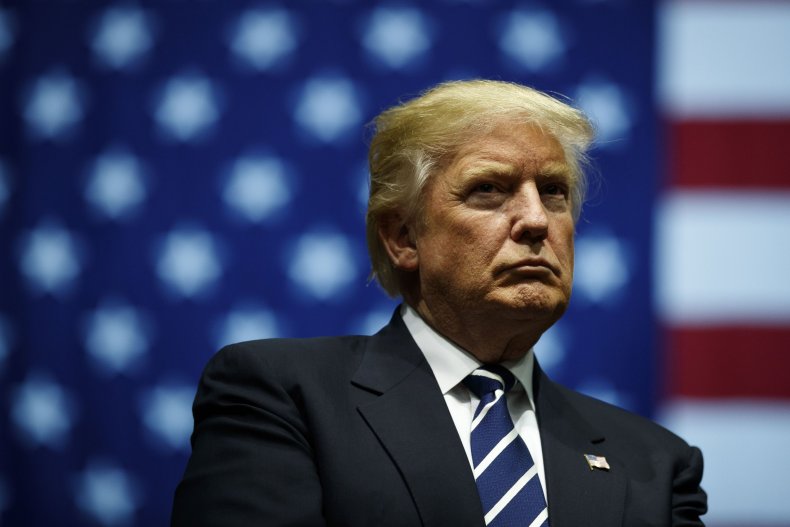 "Two long running, Obama-era investigations of two very popular Republican Congressmen were brought to a well-publicized charge, just ahead of the midterms by Jeff Sessions' Justice Department," Trump wrote in his tweet.
"Two easy wins now in doubt because there is not enough time. Good job Jeff..." the president continued. "The Democrats, none of whom voted for Jeff Sessions, must love him now," he said, though one Democratic senator, Joe Manchin of West Virginia, did vote for Sessions when he was confirmed as attorney general in February 2017.
"Same thing with Lyin' James Comey," he added. The Dems all hated him, wanted him out, thought he was disgusting—UNTIL I FIRED HIM! Immediately he became a wonderful man, a saint like figure in fact. Really sick!"
Sasse rebuked the U.S. leader over his tweets, writing in a statement that "the United States is not some banana republic with a two-tiered system of justice—one for the majority party and one for the minority party."
"These two men have been charged with crimes because of evidence, not because of who the President was when the investigations began," he continued.
"Instead of commenting on ongoing investigations and prosecutions, the job of the President of the United States is to defend the Constitution and protect the impartial administration of justice," he said.
In addition to hitting out against Sessions and the DOJ over the firing of the two congressmen, the president has also repeatedly demanded that the attorney general stop special counsel Robert Mueller's investigation into Russian interference in the 2016 election, which he has repeatedly referred to as a "rigged witch hunt."
Last month, Sasse, who is a member of the Senate Judiciary Committee also warned against firing Sessions, saying on the Senate floor that he had heard "lots and lots of goofy talk about firing the attorney general."
"It would be a very, very, very bad idea to fire the attorney general because he's not executing his job as a political hack," Sasse said, delivering a message that he said he had already communicated to the president.
"That is not the job of the attorney general. The attorney general's job is to be faithful to the Constitution and to the rule of law," Sasse added.
Read more: Trump lays into Sessions: 'What kind of man is this?'
The Nebraska senator then read out Sessions's own statement, made after Trump railed against him during a wide-ranging interview with Fox & Friends co-host Ainsley Earhardt: "While I am attorney general, the actions of the Department of Justice will not be improperly influenced by political considerations."
"I demand the highest standards and where they are not met I take action," Sessions said at the time. "However," he said, "no nation has a more talented, more dedicated group of law enforcement investigators and prosecutors than the United States. I am proud to serve with them and proud of the work we have done in successfully advancing the rule of law."
A poll conducted by The Washington Post and ABC News late last month, amid rising speculation that Trump was planning to fire Sessions, suggested that a majority of Americans (67 percent) did not believe Sessions should be fired, compared to 19 percent who said he should and 17 percent who said they didn't have an opinion on the matter.
The same poll found that Trump's disapproval rating had hit an all-time high of 60 percent, with nearly half (49 percent) of Americans asserting that Congress should move ahead with impeachment proceedings against the U.S. leader.