The U.S. Now Has More Coronavirus Cases Than Italy and Spain Combined
The U.S. now has more confirmed cases of the new coronavirus than Italy and Spain combined.
According to a tracker provided by Johns Hopkins University, the U.S. has at least 226,374 coronavirus cases while Italy and Spain combine for 225,480, with 115,242 and 110,238 cases respectively.
The new coronavirus, which causes the respiratory disease COVID-19, originated in Wuhan, China, but has spread across the world, with the U.S. now being the virus's epicenter.
Despite the U.S. having more cases than both of these European countries combined, Spain and Italy still have more reported deaths. According to the tracker, the U.S. has reported at least 5,607 deaths compared to Italy, with at least 13,915 and Spain, with over 10,000.
On the other hand, both Italy and Spain have seen higher numbers in coronavirus recoveries when compared to the U.S. There have been over 18,000 reported recoveries in Italy and over 26,000 in Spain, while the U.S. has reported almost 9,000.
As the virus continues to spread throughout the U.S., both the federal and local governments have enacted a number of different policies to help slow the spread.
President Donald Trump recently extended the country's social distancing policies by 15 days, till April 30, following an estimate of between 100,000 and 240,000 American deaths resulting from the virus.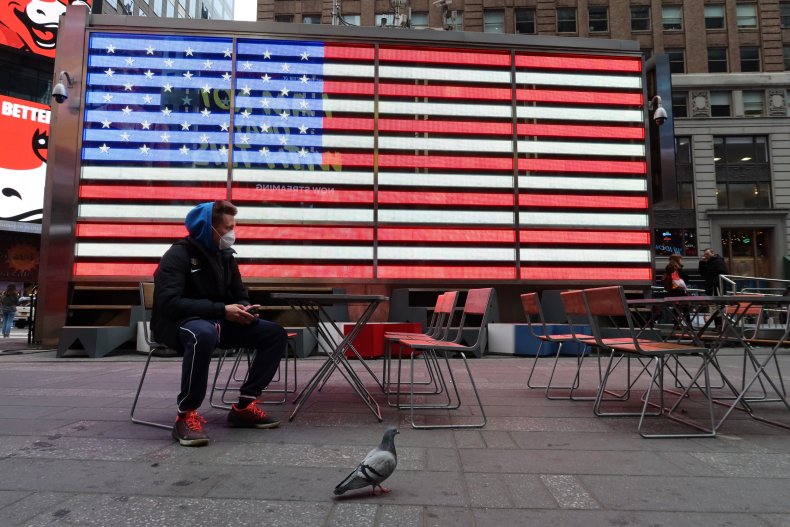 In addition to the social distancing policies, different states across the U.S. have enacted their own measures to help slow the spread. These measures include bans on large public gatherings, closures of nonessential businesses and limiting restaurants to take-out orders only.
As of Thursday, April 2, only 11 states have yet to implement a statewide stay-at-home order, which generally requires residents to only leave their house for essential reasons, such as buying groceries or medical supplies. The 11 states that have not implemented a statewide stay-at-home order are Alabama, Arkansas, Iowa, Missouri, Nebraska, North Dakota, Oklahoma, South Carolina, South Dakota, Utah and Wyoming.
In the U.S. the coronavirus has also become the third leading cause of death in the U.S., just behind cancer and heart disease. According to a recent graph published by Dr. Maria Danilychev, using data from the Centers for Disease Control and Prevention and Worldometers.info, there are currently over 1,000 coronavirus deaths per day. In comparison, the graph shows that cancer causes over 1,600 deaths per day while heart disease causes over 1,700.
Globally, the coronavirus has infected over 1 million people and has caused over 51,000 deaths. According to the tracker, over 208,000 people have already recovered from the virus.