U.S. Now Has More Than Double India's Coronavirus Cases With 4 Times Fewer People
The U.S., which has the most reported coronavirus cases of any country, has also reported over two times more coronavirus cases than India despite having a much smaller population, data suggests.
According to data from Johns Hopkins University, the U.S. has reported more than 4.7 million confirmed coronavirus cases, compared to that of India, which has more than 1.8 million confirmed cases.
The gulf is particularly staggering when also considering the two countries' populations. According to the U.S. Census Bureau, India—the world's second-most populated country after China—has more than 1.326 billion people, compared to the U.S.'s current population of more than 3.29 million.
During a news conference Monday, President Donald Trump told reporters that compared with bigger countries like India, the U.S. is doing "very well" in its battle with coronavirus. India is having a "tremendous problem" fighting the disease, he said.
As of August 3, the U.S. had 143.54 daily new confirmed coronavirus cases per million people, compared to India's 38.38, according to Our World in Data.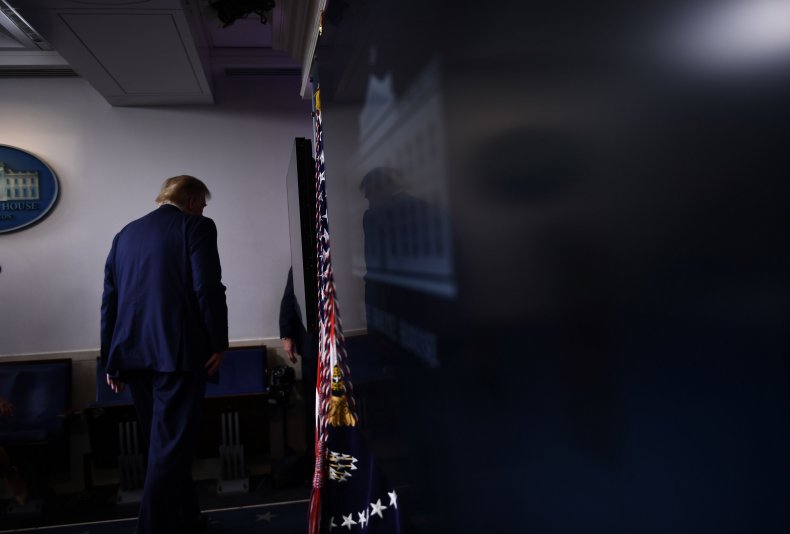 One reason for the gulf in case numbers could be differences in testing rates between the two countries, something Trump has repeatedly pointed to as a major feat for the U.S.
According to the U.S. Centers for Disease Control and Prevention, nearly 53 million COVID tests have been reported since the crisis began earlier this year. India, by comparison, has tested around 20.8 million people as of August 3, according to the government of India's website.
When broken down by population, the U.S. averages 174 tests per day per 100,000 people, compared with India's reported average of one test per day per 100,000 people, according to data from Johns Hopkins University.
While the U.S. has conducted more coronavirus tests than any other country, there is no official consensus on a recommended target for testing numbers or rate of tests per capita, according to Johns Hopkins University.
"In order for governments to identify new cases and effectively respond to the pandemic through tracing and treatment, testing programs should be scaled to the size of their epidemic, not the size of the population," according to Johns Hopkins University.
Jennifer Nuzzo, a senior scholar at the Johns Hopkins Center for Health Security, told Newsweek that she and other epidemiologists pay more attention to a country's positivity rate. While the U.S. does more tests than any other country in the world, the U.S. has the largest epidemic in the world, she said.
"That's really a rebuttal of those assertions, which is, 'Hey, we're doing all this testing, we're great,' but it's more an acknowledgement of the fact that we have to do that amount of testing, and frankly we're still not doing enough because we just have more infections to find," Nuzzo said.
The U.S. and India have similar daily test positivity rates, at 7.13 percent and 8.73 percent, respectively, according to the Johns Hopkins data.
Other important factors when examining country's case and testing data are time and government response, Nuzzo said.
"[India's] epidemic got started later and is growing, so where they'll be in a month from now may look very different from where they are now," Nuzzo said.
Solely comparing countries' case or testing numbers isn't always the most accurate way to judge a country's response. How quickly a country's government moved to trace and isolate infected patients, how clearly it communicated risk and how much a society has committed to wearing masks is equally important, Nuzzo said.
"They are different countries and how their government and how their people respond is very much relevant in terms of how many cases they ultimately have," she said.
Trump told reporters Monday that evidence shows the pandemic is improving in the U.S.
"We are beginning to see evidence of significant progress nationwide," he said. "An encouraging sign, very encouraging, I have to add, that the virus is receding."
His comments are at odds with remarks made that same day by Dr. Anthony Fauci, the nation's top infectious disease expert and White House Coronavirus Task Force member. In an interview with the editor of the JAMA, Fauci said the U.S. is "right in the middle of the first wave" and that cases are surging.