U.S. Nuclear Submarine Arrives in South Korea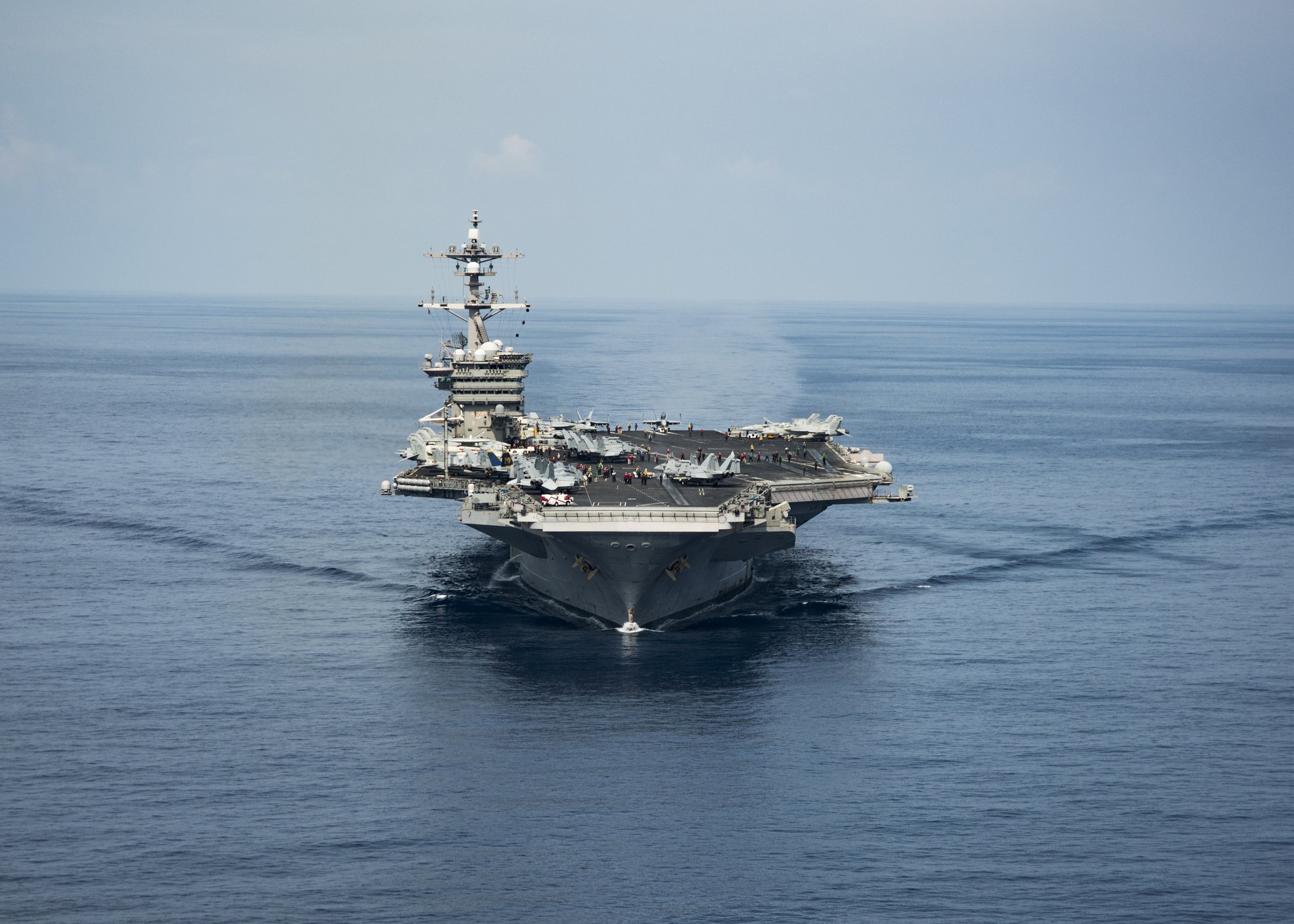 An American nuclear submarine armed with 154 tomahawk missiles arrived in South Korea Tuesday morning as North Korea prepares to celebrate the 85th birthday of its armed forces.
South Korea's Chosun Ilbo newspaper reported that the USS Michigan submarine had arrived in the port of Busan and will join the USS Carl Vinson, an aircraft carrier that the U.S. redirected from training in the Pacific toward the Korean Peninsula.
The newspaper reported that the submarine is likely to act as a deterrent to the 1.3 million-strong Korean People's Army, the founding of which North Korea celebrates on April 25 each year. Pyongyang dates the existence of its army from 1932, when Kim Il Sung founded it as a resistance movement against the Japanese occupation of Korea.
There have been fears that North Korea will use the anniversary as an excuse to carry out another missile test at a time of heightened tensions between the U.S. and the secretive Communist state, which launched a failed test in April.
The Michigan is one of the largest submarines in the United States' arsenal and its tomahawk missiles have a range of 1,600km, meaning that from Busan the submarine could hit North Korean ports or military installations.
The sub cruises at 35 miles per hour (mph) —the world record speed for a submarine is 36 mph— and remain underwater for up to four months.
Officially, the submarine will be involved in training procedures around the Korean Peninsula, and will carry out military exercises with the Carl Vinson.
Read more: What we know about North Korea's nuclear arsenal
The deployment comes a week after confusion about U.S. President Donald Trump's "armada" of military vessels that he had promised to send to the Peninsula, with the USS Carl Vinson spotted in Indonesia when officials had said it was heading toward Korea.
North Korea reacted badly to news of the Carl Vinson deployment, promising a "super-mighty pre-emptive strike," while China has tried to act as peacemaker, urging calm in the region.
On Wednesday, the entire U.S. Senate will make their way to the White House to be briefed about North Korea, according to The Guardian. The unusual meeting emphasizes how urgent Trump perceives the issue of North Korea's threat to be regarding nuclear weapons and missile technology.
In a lunch meeting Monday Trump said U.N. Security Council Ambassadors: "The status quo in North Korea is unacceptable and the council must be prepared to impose additional and stronger sanctions on North Korean nuclear and ballistic missile programs.
"North Korea is a big world problem, and it's a problem we have to finally solve."