The U.S. nuclear submarine that took part in a series of missile strikes conducted by U.S., French and U.K. warships and warplanes against suspected Syrian chemical weapons sites is not welcome near the waters of one of Italy's largest seaports, according to the city's mayor.
Naples Mayor Luigi de Magistris wrote last week to Rear Admiral Arturo Faraone, head of the city's port authority, complaining that the official had given permission to allow Virginia-class submarine USS John Warner to pass through the Gulf of Naples on March 20, following a two-week exercise by Western military alliance NATO. Magistris argued that he had designated the city a "denuclearized zone" in a 2015 act that sought to "prohibit docking and parking of any vessel that is nuclear-powered or contains nuclear weapons" and declared Naples a "city of peace," according to Italian newspaper La Repubblica.
Related: U.S. Ally Iraq Joins Russia and Iran, Says Trump's Syria Strikes May Help ISIS
"Our administration is not against anyone but it is in favor of policies of peace, disarmament and international cooperation," de Magistris told Italian news service Agenzia Nazionale Stampa Associata on Monday. "It is in favor of diplomacy so that international institutions like the U.S. are the lead players in moments of crisis.
"The fact that it is the same submarine (involved in the Syria attack) further reinforces the rightness of the order with which we said ships of nuclear propulsion or carrying nuclear weapons are not welcome in the port of Naples and, therefore, they are not allowed to travel through or stay," he added.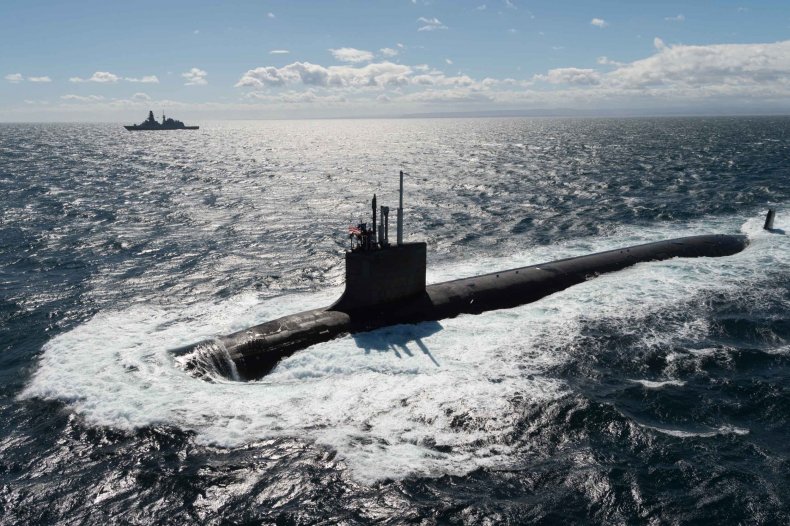 While Faraone told the mayor he "shared his concerns" in a response letter, he said "decisions regarding the arrival and/or transit of foreign military naval units in national territorial waters" did not fall under his jurisdiction, but that of the Italian Ministry of Defense, Rai News reported Monday. Faraone also pointed out that the USS John Warner was not allowed to enter the port itself due to its radioactive propulsion. It reportedly passed about three and a half miles from the city's port last month and departed from the port of Gibraltar ahead of Friday's attack.
"The moment we say that we are a denuclearized port our position as a city is firm," de Magistris told Italian daily Il Mattino on Tuesday, now appealing directly to Rome. "Then it is up to others to translate our will concretely into effect. We hope that the national government and the governments of other countries in the future will refrain from allowing these types of ships to transit or stop in the harbor.
"It is clear that our hope is that it can respect our will," he added. "Even the maritime authority has stressed that our concerns are shared and understandable."
Italy, a founding member of NATO, hosts the Allied Joint Force Command in Naples. However, it did not take part in Friday's tripartite attack on Syria—and instead, it pledged only logistical support. While Italy remained a close ally of its Western European partners, it has also emphasized mending the NATO bloc's strained relationship with Russia, which has denied Syrian President Bashar al-Assad's involvement in a suspected poison gas attack last week pending a comprehensive investigation and railed against the missile strikes.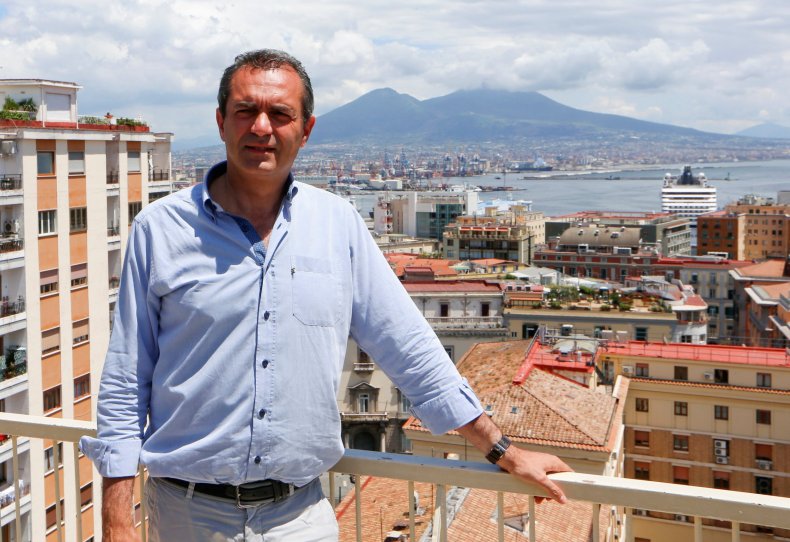 "It is vitally important to keep Washington in negotiations led by the United Nations and in this context we must also keep dialogue open with the main players in the (Syrian) crisis, first and foremost Russia," Italian Foreign Minister Angelino Alfano said at a European Union summit Monday, according to India's Business Standard.
Italian Prime Minister Paolo Gentiloni told lawmakers he supported the strikes against Syria, saying "Italy is not a neutral country" in the latest dispute between NATO and Russia, the Associated Press reported. Matteo Salvini, head of the country's center-right coalition and right-wing populist Northern League party, has rejected the strikes.