U.S. Turkey Airbase Nukes At Risk of Seizure From 'Terrorists': Report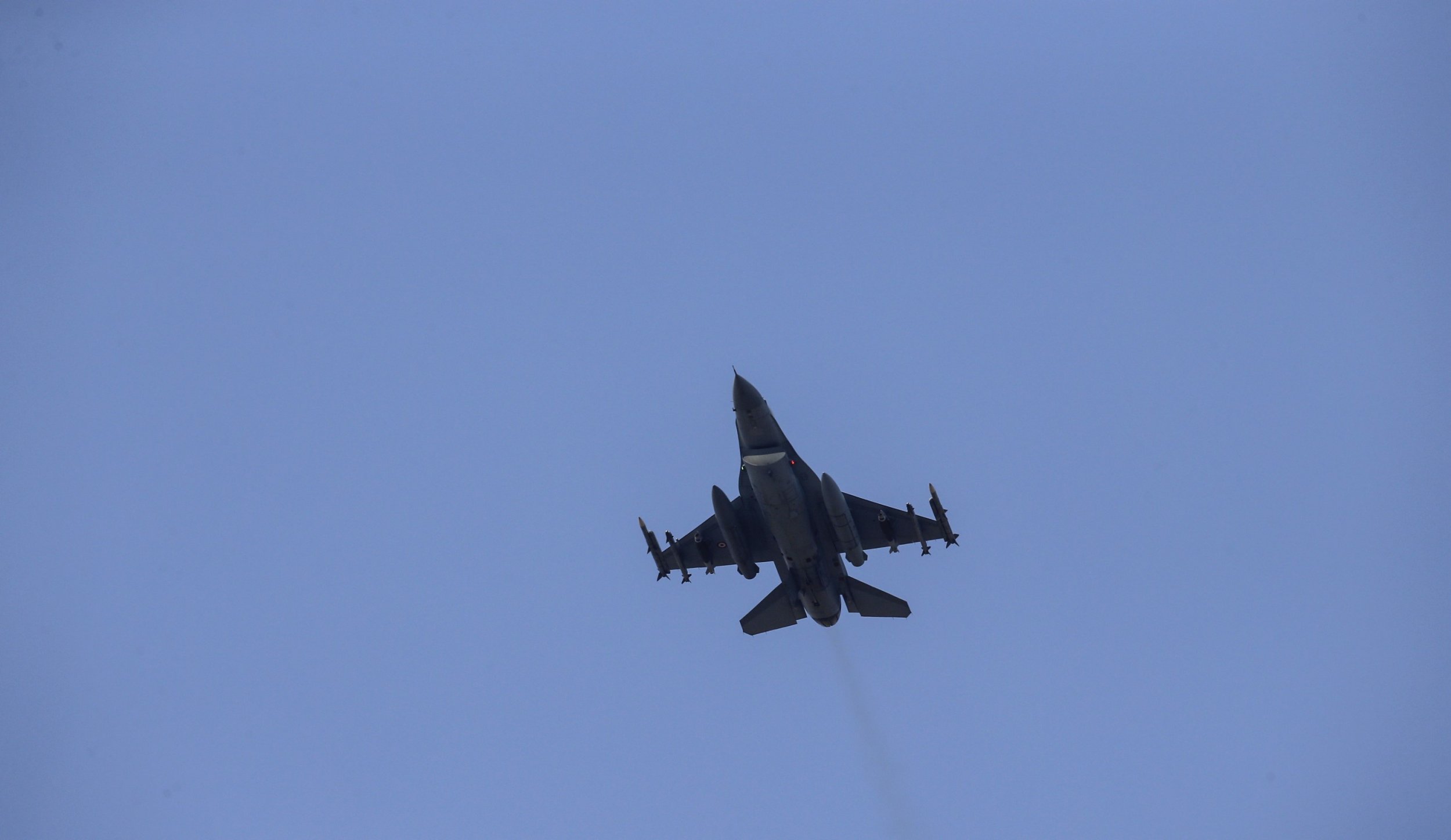 Some 50 nuclear weapons owned by the United States and stored at a Turkish air base near the Syrian border are in danger of falling into the hands of "terrorists or other hostile forces," a think tank said in a new report released on Monday.
The Incirlik air base in southern Turkey is situated just 110 kilometers, or 70 miles, from the northern border of Syria, which is now in its sixth year of a deadly civil war.
Washington has stored approximately 50 nuclear bombs at the base that the U.S. uses to conduct airstrikes and drone strikes against the Islamic State militant group (ISIS).
Turkey gave the U.S. permission to use Incirlik for anti-ISIS operations in July 2015. Germany, Britain, Saudi Arabia and Qatar also all have aircraft stationed at the air base for the fight against ISIS.
"Whether the U.S. could have maintained control of the weapons in the event of a protracted civil conflict in Turkey is an unanswerable question," the Stimson Center report said.
The U.S. military, which does not publicly detail where it stores its nuclear arsenals across the world, keeps such weapons at Incirlik as a symbol of Washington's dedication to the NATO alliance, of which Turkey is a member, as well as the stockpile acting as a deterrent to Russia.
"From a security point of view, it's a roll of the dice to continue to have approximately 50 of America's nuclear weapons stationed at Incirlik Air Base in Turkey," the Stimson Center report co-author Laicie Heeley told AFP news agency.
"There are significant safeguards in place...But safeguards are just that, they don't eliminate risk. In the event of a coup, we can't say for certain that we would have been able to maintain control," she said.
The Department of Defense said in a statement that it had taken the requisite measures to prevent such stockpiles from falling into the hands of dangerous and enemy groups, but would not comment about specific locations.