U.S. Nurse's Union Asks for More Protection Against Ebola Threat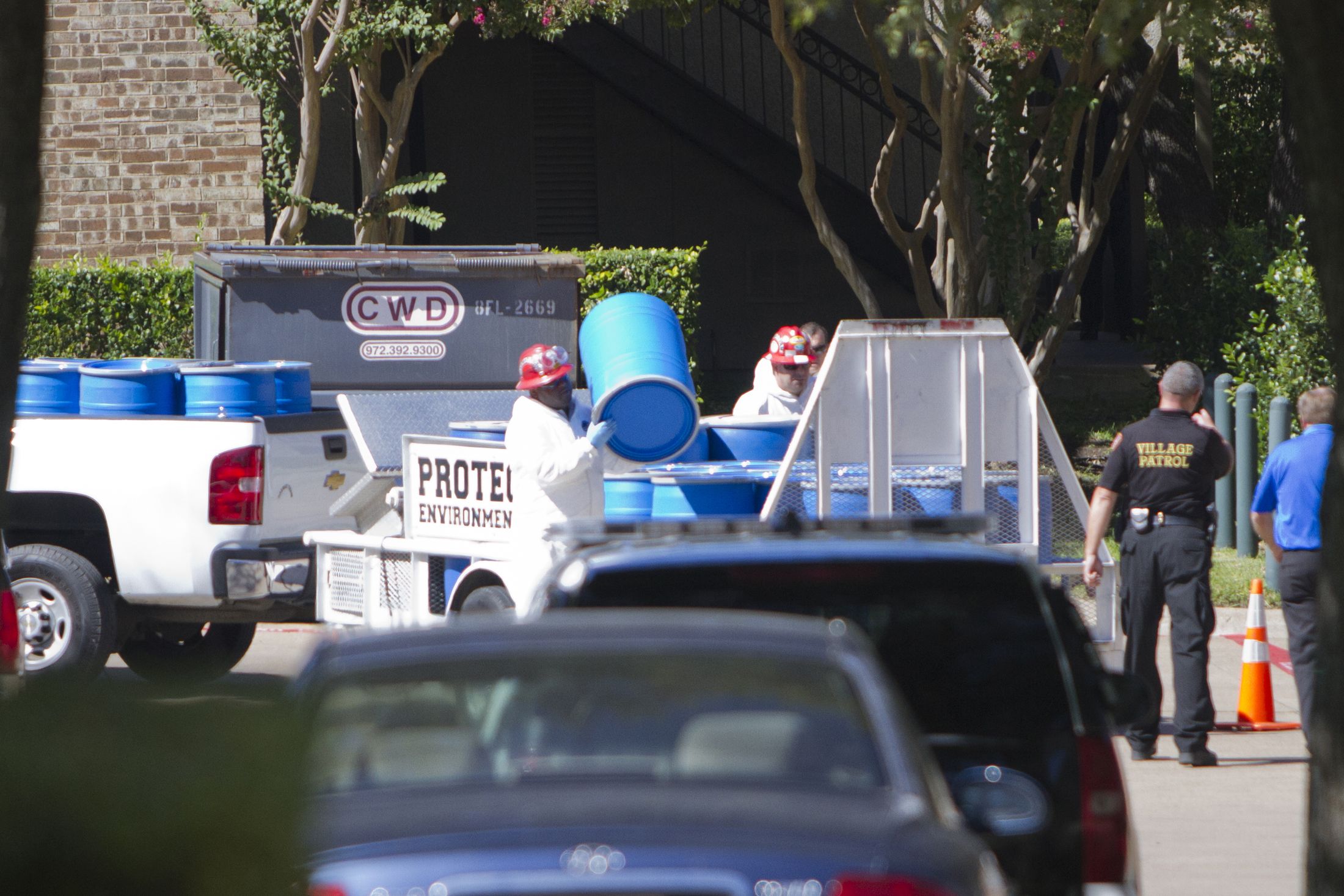 The largest union of registered nurses in the U.S. is asking for help to prepare for a potential outbreak of the Ebola virus in the United States, saying workers don't have adequate training or resources to battle a potential outbreak.
On Wednesday, the National Nurse's Union (NNU) sent a letter requesting President Barack Obama invoke executive authority to mandate rules that hospitals should follow to protect against the virus's spread.
The union asked the president mandate that every health care employer institute a series of protocols when treating Ebola patients, including the use of full-body hazmat suits that leave no skin exposed or unprotected; two direct care registered nurses for each Ebola patient and continuous, updated training on Ebola for nurses exposed to Ebola patients.
"We know that without these mandates to health care facilities we are putting registered nurses, physicians and other health care workers at extreme risk," the letter read. "They are our first line of defense. We would not send soldiers to the battlefield without armor and weapons."
The union's request came the same day a second nurse in Dallas was diagnosed with the Ebola virus after treating Thomas Eric Duncan, the first person to be diagnosed with Ebola in the U.S. Duncan died from the virus last week. As of yesterday, the CDC was monitoring 125 people that had potentially come into contact with Duncan and the first nurse diagnosed, Nina Pham. That number is likely to jump considerably with the second diagnosis.
The request came the day after the union released a statement on behalf of a group of unidentified nurses at Texas Health Presbyterian Hospital, it said, criticizing the hospital for its care of Duncan and claiming, among other things, that he was left in an open area of an emergency room area for hours and that nurses treating Duncan weren't initially provided with protective clothing.
The allegations are being reviewed by the U.S. Centers for Medicare and Medicaid Services in Dallas, a federal health care agency, although they have yet to launch an investigation, The Wall Street Journal reported.
During a conference call with nurses and the media Wednesday. RoseAnn DeMoro, executive director of the NNU, said the union wanted hospitals to have consistent protocols for treating an Ebola patient.
"What can happen in Dallas can happen anywhere," DeMoro said.
The call featured nurses from across the country who said their hospitals had inadequately prepared them to deal with potential Ebola patients, including one nurse who said she had to wrap medical tape around her neck to keep her protective equipment in place.
DeMoro said the nurses are not fear-mongering but are attempting to have high standards in taking care of their patients and themselves, which can be difficult as they don't control a hospital's resources.
"If the nurses had control of the resources, there wouldn't have been an Ebola crisis in this country, no doubt, because we would have had preparedness when the CDC requested that early," said DeMoro.
During the call, Texas Health Presbyterian Hospital agreed to one union demand and said they will have three registered nurses for the Ebola patients currently in their care and any others they identify. The union asked for at least two registered nurses per Ebola patient.
President Obama met with officials for two hours Wednesday to discuss the government's response to the virus and said the spread of the virus needed to be monitored "in a much more aggressive way," The New York Times reported. He also urged calm.
In a statement emailed to Newsweek, the CDC said that to further protect health care workers, they are setting up a CDC Response Team that will be dispatched within hours to any hospital in the U.S. that receives a confirmed Ebola patient.
"For health care workers in Dallas and elsewhere, the Ebola situation is extremely difficult. The CDC is committed to their safety and we'll continue to do everything possible to make sure they have what they need so they can prepare to safely manage Ebola patients," the CDC said in their statement.
In a CDC press briefing Wednesday, Dr. Thomas Frieden said the days just before a patient is diagnosed with Ebola are the deadliest and that both nurses diagnosed with Ebola cared for Duncan during those days while he had projectile vomiting, diarrhea and excessive loss of bodily fluids typical of people with Ebola.
The second nurse was rapidly isolated at Texas Health Presbyterian Hospital in Dallas early Wednesday morning and is being transferred to Emory University Hospital in Atlanta, said Frieden.
It also emerged Wednesday that the second nurse had flown to Cleveland the day before she reported experiencing symptoms. Frontier Airlines are seeking passengers who were on the same plane to come forward for questioning and potential monitoring.
Frieden said even though the nurse was self-monitoring and did not report a fever, she should not have traveled by commercial flight because her reported temperature was 99.5 degrees, just shy of the 100.4 degree temperature that designated a fever.
U.S. Nurse's Union Asks for More Protection Against Ebola Threat | World