A new campaign launched by the U.S. Federal Emergency Management Agency (FEMA) will provide up to $9,000 to families of coronavirus victims to help them pay for funerals.
The COVID-19 Funeral Assistance program has received more than $2 billion from the federal government to offer financial aid to families, the Associated Press reported. Any deaths connected to COVID-19 since January 20, 2020, can be covered by the program.
"FEMA's COVID-19 Funeral Assistance program has helped provide over 300,000 people with critical financial relief during a time of such unexpected, unimaginable and widespread loss," the agency's administrator, Deanne Criswell, said in a statement.
While the program is not new, FEMA has started conducting a paid ad campaign to boost awareness of the potential for funeral reimbursements in parts of the country that have high numbers of COVID-19 deaths but low rates of people taking advantage of the opportunity. More than 965,000 people have died from the virus in the U.S., but the agency said that only more than 300,000 families have received the financial aid.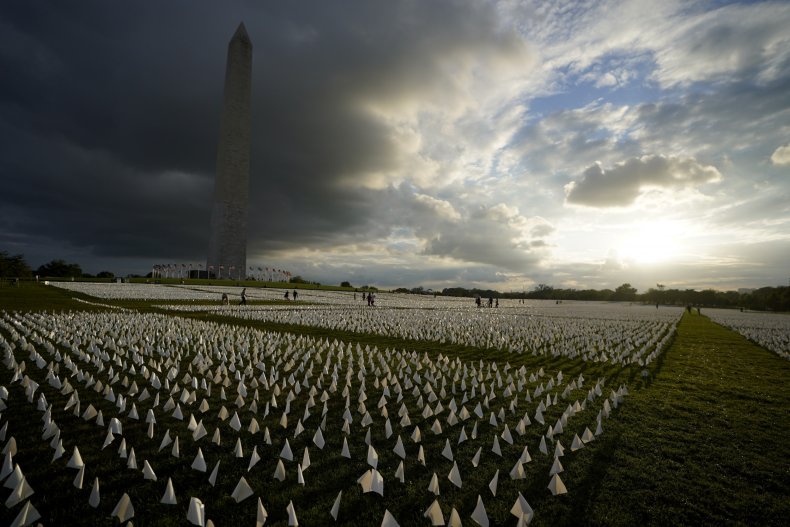 "Our new outreach campaign is designed to reach families, especially across underserved communities, where the cost of a funeral can be a financial burden to a loved one," Criswell said, per the AP. "Our goal is to help families apply for assistance, as well as submit all required documents for existing applications."
In addition to the ad campaign, FEMA is also reaching out to local media and community organizations to help increase awareness of the program.
On average, families who apply receive $6,500 per death, according to the agency.
The COVID-19 Funeral Assistance program can cover costs ranging from cremation to headstones.
For those who lost a loved one between January 20 and May 16, 2020, they must provide a death certificate and a signed statement from a medical examiner or coroner that specifies COVID-19 either caused or was a contributing factor in the death, according to the FEMA website. The death certificate for anyone who passed away after May 16, 2020, must say that the death was related to COVID-19 in order to be eligible for the FEMA aid.
Prices have been on the rise in the U.S., and funeral costs are no exception. The National Funeral Directors Association (NFDA) stated in a November press release that a price list study showed that the median cost of a funeral has increased 6.6 percent over the past five years to $7,848.
The median cost of a funeral with cremation rather than a burial increased 11.3 percent over the past five years to $6,970, according to the NFDA.
Update 03/15/22, 1:10 p.m. ET: This story has been updated with additional information and background.