U.S. Officials 'Warned Israel' Not to Share Sensitive Intel With Trump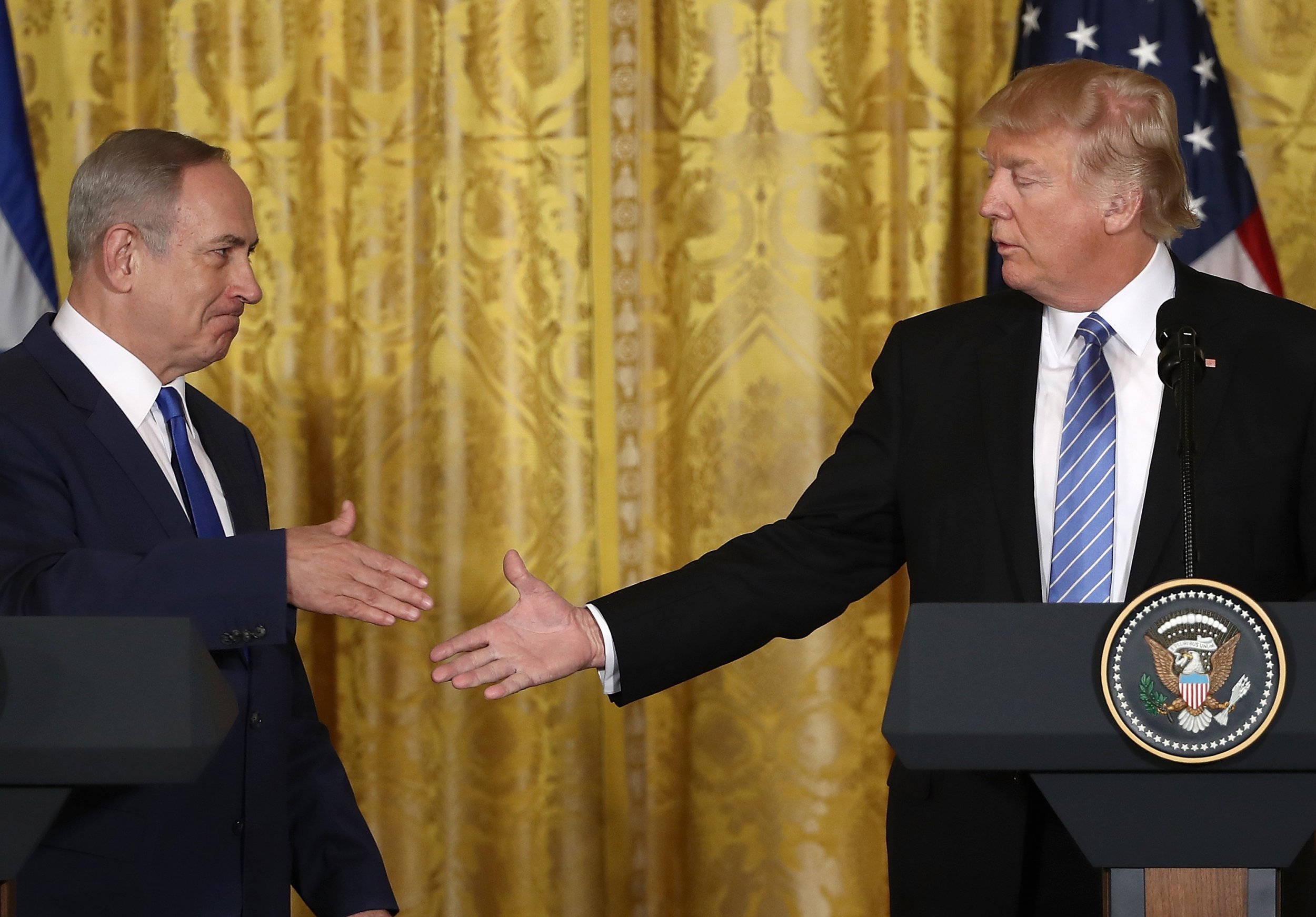 U.S. intelligence officials reportedly warned their Israeli counterparts to exert caution in sharing top secret information with Donald Trump's administration for fear of it being passed to Russia and then to Moscow's ally and Israel's arch-enemy, Iran.
Discussions between U.S. and Israeli security services prior to Trump's inauguration on January 20 gave rise to concerns that sensitive intelligence might exchange hands between him and the Russian government, Israeli newspaper Yedioth Ahronoth reported in January.
The paper published the report amid accusations of links between Trump's campaign team and the Russian government. Now, just four months into Trump's presidency, it has emerged that the commander in chief may have divulged highly classified intelligence to the Russian government.
On Monday, the Washington Post, citing officials with knowledge of the matter, reported that Trump boasted about top-secret information in his meeting last week with Russian Foreign Minister Sergei Lavrov and Russian ambassador to the U.S. Sergey Kislyak.
Officials said he divulged sensitive information about an Islamic State militant group (ISIS) plot relating to aviation security that a key ally had secured, without the consent of that ally. It raised concerns among security officials that Russia could exploit that intelligence channel and identify the ally and method of intelligence used. Israel reportedly already had these concerns.
According to Yedioth, Israeli intelligence officials feared that its famous Mossad secret service would have its most sensitive methods and operations breached, potentially falling into the hands of the Iranian regime.
Fears reportedly surfaced after U.S. intelligence officials told their Israeli counterparts that it had credible information that Russian elements hacked the Democratic National Party servers to damage Hillary Clinton before Trump's victory.
U.S. officials implied that Israel "be careful" of passing top-secret information to Washington from January 20 onwards until alleged ties between Trump and Russia were disproved. The implication was that Israeli information, which had been discreetly shared with trust for years, could reach Tehran and harm Israeli national security.
An Israeli Foreign Ministry spokesperson declined to comment to Newsweek. A representative in the office of Israeli Prime Minister Benjamin Netanyahu was not immediately available for comment.
Read more: Donald Trump gave ISIS secrets to Russian ambassador and Foreign Secretary
Iran regularly threatens to destroy Israel and the security services of both countries work to target and limit the other around the world. Iran is working with Russia in Syria, offering ground forces and strategic assets to the Syrian government in the six-year-long civil war.
Whether the report is accurate or not, analysts are clear that the disclosure of Trump's intelligence slip to the Russians will cause further damage for U.S. intelligence partnerships around the world, where concerns were already present.
"I think very basically I just think it's going to impact trust issues that have already been negatively affected by Trump," says Miriam Goldman, analyst at Middle East-based security consultancy LeBec International. "I think there's going to be a lot of internal questioning about whether or not sharing information with the U.S. can continue."
As president, Trump is permitted to choose who he discloses classified information to and any such disclosure would not have broken U.S. law. But Democrat senators, such as Mark Warner of Virginia, have warned that—if the Post 's report is confirmed—it would mean top secret information was delivered to a government accused of interfering in the U.S. presidential election, one which has competing aims in the Syrian conflict, where it props up the regime of Syrian dictator Bashar al-Assad. The officials also reported that Trump had informed Russia of the intelligence ahead of key allies.
Trump's National Security Adviser H.R. McMaster addressed the matter late Wednesday, saying the president did not reveal any military operations that were not already known.
"I was in the room—it didn't happen," he said.
"At no time — at no time — were intelligence sources or methods discussed, and the president did not disclose any military operations that were not already publicly known."
He did not comment the claim that Trump had discussed the ISIS plot with the top Russian officials.
Secretary of State Rex Tillerson made a similar denial to that of McMaster but admitted that Trump discussed "the nature of specific threats" with Lavrov and Kislyak.
It highlighted concerns among senators and commentators about the apparent lack of discipline of Trump to withhold top-level intelligence. "The White House has got to do something soon to bring itself under control and in order. It's got to happen," Senator Bob Corker, Republican of Tennessee and the chairman of the Foreign Relations Committee, told reporters in Washington D.C. on Wednesday, the New York Times reported.
"To compromise a source is something that you just don't do, and that's why we keep the information that we get from intelligence sources so close as to prevent that from happening," he added.