U.S. Open 2018 Live Stream: TV Info, Tee times and Odds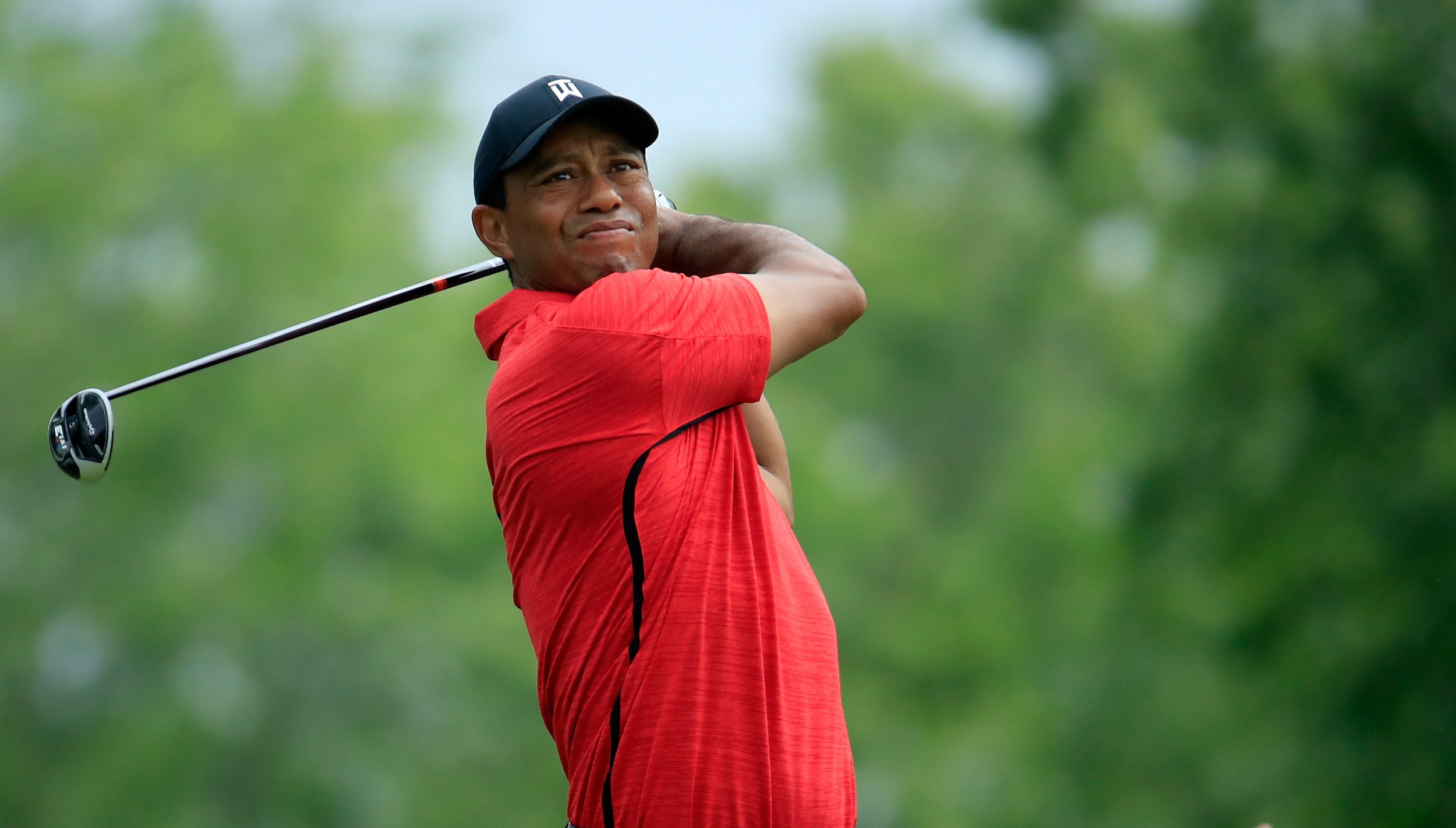 The second major of the golfing season gets underway on June 14, as the U.S. Open returns to one of its iconic venues and Tiger Woods makes his first appearance at the tournament since 2015.
Here's everything you need to know about this year's tournament.
When is it?
The U.S. Open begins on Thursday, June 14 and will finish on Sunday, June 17.
Where is it?
The Shinnecock Hills Golf Club in Long Island, New York, will host the 118th U.S. Open. This year's tournament will be the fifth U.S. Open held on the iconic course and the first since 2004, when Retief Goosen claimed his second major as he finished at four under par, two strokes ahead of Phil Mickelson.
The course is a par-70 and this year measures 7,445 yards, the longest it has ever been for a U.S. Open at the venue.
Where can I watch it live?
This year will be the fourth U.S. Open broadcast by FOX Sports and the network plans to air 45 hours of live golf. For all four rounds, the broadcast will start in the morning and run late into the afternoon, while live streaming for featured groups and featured holes will be available via FOX Sports' digital platforms, usopen.com and the U.S. Open app.
Here's the schedule for tournament coverage (EDT):
Round 1, Thursday, June 14: 9:30 a.m.-4:30 p.m. on FOX Sports 1; 4:30-7:30 p.m. FOX
Round 2, Friday, June 15: 10 a.m.-4:30 p.m. on FOX Sports 1; 4:30-7:30 p.m. FOX
Round 3, Saturday, June 16: 11 a.m.-7:30 p.m. FOX; 4-7:30 p.m. FOX Deportes
Round 4, Sunday, June 17: 10 a.m.-7 p.m. FOX; 4-7 p.m. FOX Deportes
Which groups should I keep an eye out for?
Look no further than the one containing Justin Thomas, Dustin Johnson and Tiger Woods. In other words, the world's number one and two going head-to-head with a 14-time major winner, who makes his first U.S. Open appearance since 2015. Tiger has returned to form this season and looks to have put a nightmare couple of years behind him, but has not yet managed to put together four great rounds. Thomas won his first major last year and has already won two tournaments this season, as has Johnson.
The group tees off at 1:47 p.m. from the first hole in round 1 and at 8:02 a.m. from the 10th tee in round 2.
The group containing Rory McIllroy, Jordan Spieth and Mickelson is also worth keeping an eye on, as the former is looking for his first major since the 2014 PGA Championship, while Mickelson could clinch a career grand slam at Shinnecock–where he finished second in 2004.
Spieth, meanwhile, has not won a tournament this year but he thrives in majors. The trio tee off at 8:02 a.m. from the 10th tee in round 1 and from the first tee at 1:47 p.m. in round 2.
Who is the favorite?
Predicting the winner of a major is a difficult business and this year's U.S. Open is no different. According to Odds Shark, Dustin Johnson is the favorite at 11/1, followed by Rory McIllroy at 12/1. Jordan Spieth, Jason Day, Justin Thomas and Justin Rose are all at 14/1, while Tiger Woods is 20/1.
Brooks Koepka, who won the U.S. Open at Erin Hills last year, is at 25/1, while odds on this year's Masters Tournament champion Patrick Reed stand at 40/1.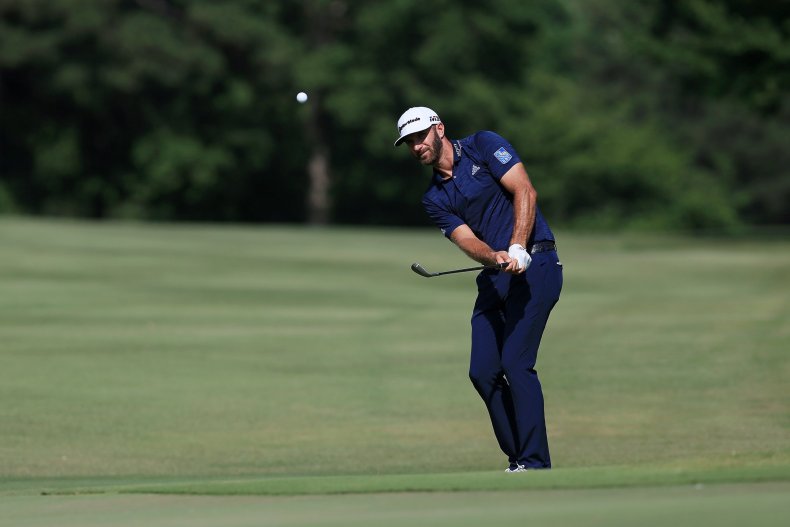 Tee times
Here's a selection of the tee times for some of the main groups.
Thursday, No. 1 tee / Friday, No. 10 tee
7:29 a.m. / 1:14 p.m. – Louis Oosthuizen, Jimmy Walker, Justin Rose
7:40 a.m. / 1:25 p.m. – Bubba Watson, Jason Day, Brooks Koepka
7:51 a.m. / 1:36 p.m. – Tyrrell Hatton Danny Willett, Ian Poulter
8:13 a.m. / 1:58 p.m. – Bryson DeChambeau, Matthew Fitzpatrick, Matt Kuchar
1:14 p.m. – 7:29 a.m. – Sergio Garcia, Jon Rahm, Rafa Cabrera Bello
1:25 p.m. / 7:40 a.m. – Tommy Fleetwood, Francesco Molinari, Alexander Noren
1:47 p.m. / 8:02 a.m. – Justin Thomas, Dustin Johnson, Tiger Woods
Thursday, No. 10 tee / Friday, No. 1 tee
7:51 a.m. / 1:36 p.m. – Zach Johnson, Charl Schwartzel, Patrick Reed
8:02 a.m. / 1:47 p.m. – Rory McIlroy, Jordan Spieth, Phil Mickelson
8:13 a.m. / 1:58 p.m. – Hideki Matsuyama, Marc Leishman, Rickie Fowler
1:36 p.m. / 7:51 a.m. – Ernie Els, Steve Stricker, Jim Furyk
1:47 p.m. / 8:02 a.m. – Henrik Stenson, Adam Scott, Martin Kaymer