U.S. Open 2019: Experts Pick Their Pebble Beach Winner
Brooks Koepka arrives at Pebble Beach, California, with history firmly in his sight.
The world number one golfer has won four of the last majors and could become only the second man in history to win the U.S. Open three times in a row if here to triumph on Sunday.
Scotland's Willie Anderson was the first and so far only golfer to achieve the feat back in 1905 and Koepka is a 15/2 favorite to emulate him.
Not that the 29-year-old appears to be particularly concerned about writing his name in the history books.
"I haven't talked to anybody about going three in a row," Koepka told reporters on Wednesday, as per ESPN.
"I'm not thinking about it. I know the odds are stacked up probably even more against me now to go three in a row than to back it up. It's hard to win the same event three times in a row. I don't know how many times it's even been done on the PGA Tour, let alone a major championship."
Aside from Koepka, Tiger Woods returns to the stage of arguably his greatest triumph looking for a second major this year. Woods ended an 11-year major drought when he triumphed at The Masters in April but missed the cut at the PGA Championship last month.
Rory McIlroy's wait for a major has now entered its fifth year, but the Northern Irishman is the bookmakers' second favorite after dominating the Canadian Open last week.
Dustin Johnson is also among the favorites after finishing second in the first two majors of the season and his feeling with Pebble Beach could play into his hands.
Here's what some experts from various publications expect from the U.S. Open.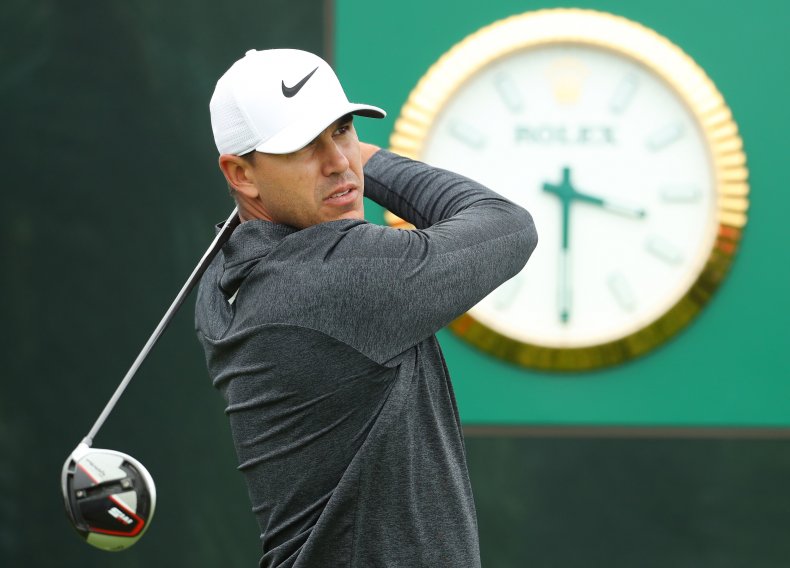 Bob Harig—ESPN
Harig backs Tiger to put his disappointing performance at the PGA Championship behind him in style at Pebble Beach.
"Tiger comes to Pebble Beach far better prepared than he was at the PGA," he said.
"It's only six rounds of competitive golf since the Masters, but that has given him plenty of feedback for what to work on leading up to the U.S. Open. Getting here early and playing the course on Sunday was a good idea, too.
Michael Rosenberg—Sports Illustrated
Woods triumphed at Pebble Beach in 2000 and Rosenberg expects him to be in the hunt this weekend.
"Pebble Beach is an iron-play course, and Woods is one of the best—perhaps thebest—iron players in the world. Woods's history here is obviously strong," he wrote.
"He has contended in three of the last four majors. I expect Tiger to be in the hunt on the weekend."
Rex Hoggard—Golf Channel
Woods might have ended an 11-year wait for a major in April but Hoggard believes Pebble Beach will test him more than Augusta did.
"At this point, a victory is never out of the question. I got out of the Tiger-doubting business in April," he explained.
"That said, this will challenge parts of his game we're just not sure about at the moment."
Kyle Porter—CBS Sports
Koepka and Woods have received most of the attention in the lead-up to the tournament, but Porter suggests Dustin Johnson could win the second U.S. Open of his career.
"D.J. has been beaten by two golfers at majors in 2019: Tiger Woods at the Masters and Brooks Koepka at the PGA Championship. He's traditionally owned Pebble Beach in the regular season—mostly because he's a monster from tee to green—and I think of all the stars in the field, it's easiest to see that game translating from a regular PGA Tour stop at Pebble to a U.S. Open at Pebble."
Ewan Murray—The Guardian
Brooks Koepka could become the first man in 114 years to win the U.S. Open three times in a row. While the Floridian might not have got the same recognition of some his peers, Murray believes he remains the favorite.
"If you are only as good as your last major—and, in respect of Koepka, your last couple of US Opens—then he is the man to beat. Again."