US Open Tennis 2018 Schedule, TV channel, Live stream, Results Updates: Rafael Nadal, Serena Williams Day 1 Matches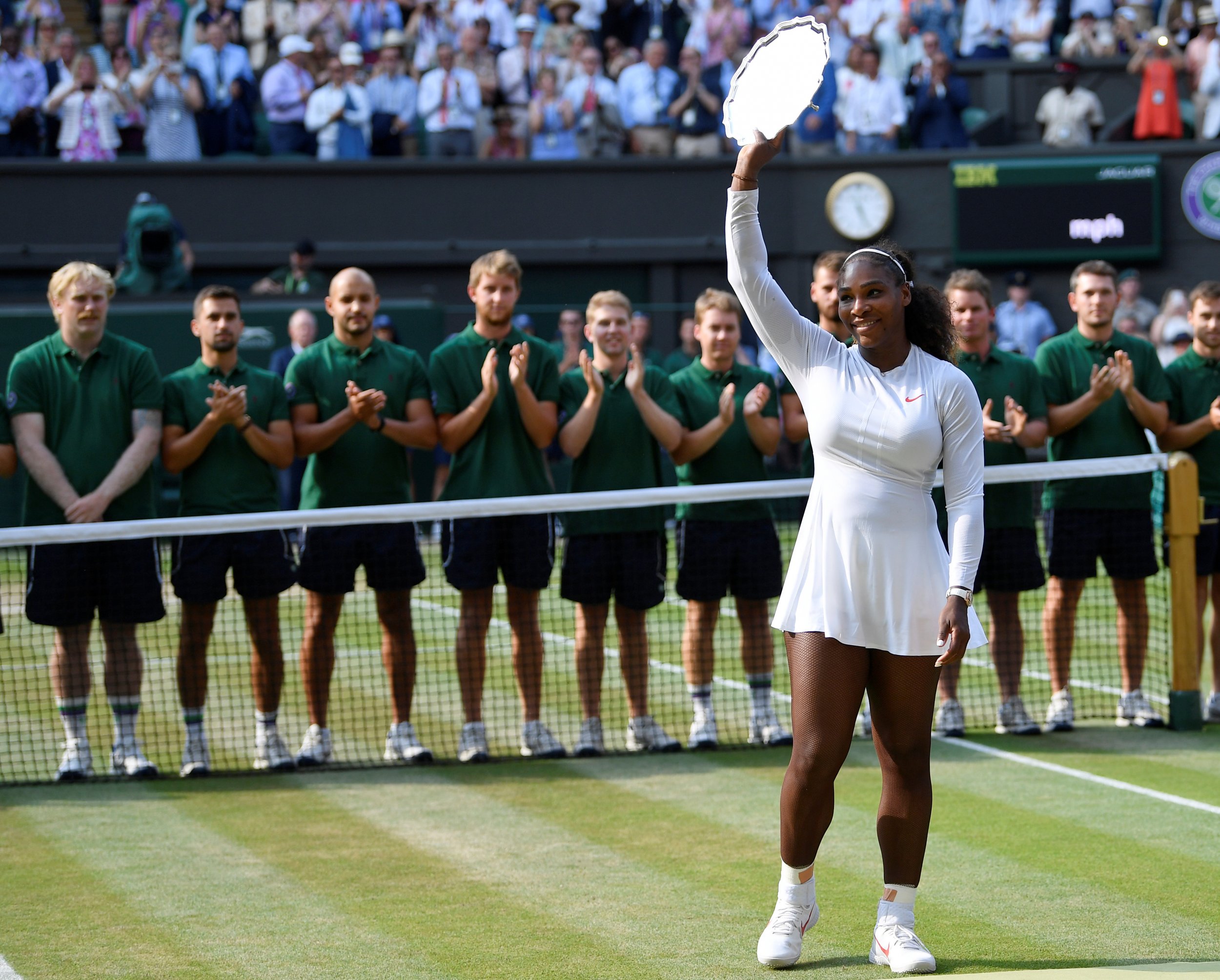 Action in the U.S. Open Tennis 2018 tournament is underway in New York. You can find TV channels, results tracker, and live streaming information below.
It's worth tuning in since anything can happen. Early n the first match on Monday, the women's No. 1 seed, Simona Halep, dropped a lopsided upset to a 44th-ranked player.
The U.S. Open is the final major tennis tournament of the year, featuring reconstructed Louis Armstrong Stadium which now has a retractable roof. All the action takes places at the USTA Billie Jean King Tennis Center, with two weeks of play to crown another champion of America's biggest annual tennis event.
Serena Williams won her first match, easily claiming a 6-4, 6-0 win first-round win that took just more than an hour.
"It's such a good feeling to be back out here," said Williams, who improved to 18-0 in first-round matches at Flushing Meadows and 68-1 in openers at all Slams. "The first set was tight. It was my first back here in New York, so that wasn't the easiest. Once I got settled, I started doing what I'm trying to do in practice."
Here's where to find the complete daily US Open Tennis 2018 schedule, with all matches and times.
Here's a US Open Tennis 2018 live score tracker for all matches daily.
US Open 2018 Live Stream: All individual matches are available via live stream at Watch ESPN (subscription required).
US Open 2018 TV Channels: ESPN, ESPN 2 and Tennis Channel (encore). You can see specific channels for each match daily here.
Day 1 U.S. Open Winners, Results Updates
*Already, we've had a major upset on U.S. Open day 1, with No. 1 women's player Simona Halep becoming an upset victim. Halep was defeated by 44th-ranked Kaia Kanepi of Estonia 6-2 6-4. The match lasted 76 minutes.
Halep won the French Open in June, but this is the second consecutive year she has lost in the first round of the U.S. Open.
*U.S. player Jack Sock earned a win today. The No. 18-seeded American "snapped a seven-match losing streak in singles matches on tour with a 6-0, 7-6 (4), 6-2 victory over Guido Andreozzi of Argentina in the first round of the U.S. Open," according to the AP.
*Venus Williams advanced to the second round, beating Svetlana Kuznetsova 6-3, 5-7, 6-3 in a matchup of past U.S. Open champions. Williams is the No. 16 seed.